Visit our Winter Market on December 1st, 8th and 15th from 10 a.m. to 1 p.m. inside the Mill City Museum for your holiday grocery AND gift shopping this year! Shopping local is not only a way to find high-quality food and unique presents for your loved ones, but it is also a way to support the 75+ sustainable farmers, food makers and artists at Mill City who are making our community so special! Plus, market staff will be offering recipe sampling and complimentary gift wrapping at all of our December Winter Markets! Read on to find the perfect local gift for everybody on your nice list, as recommended by MCFM staff.
FOR THE HOSTESS
UFF-DAH! Your family and friends put a lot of energy into your comfort and entertainment, so why not give them a gift that will make hosting a little more merry?
FOR THE COOK
Let the foodies in your life indulge with the best, local ingredients this holiday season!
Looking for a delicious soft spreadable cheese to serve with bread or veggies at your next holiday party? Check out Cosmic Wheel Creamery's seasonal quark (similar to a chèvre, but using cow's milk — a different kind of delicious!) During winter, Rama uses a combination of lemon and thyme from her farm to add another dimension of flavor. Pair with Salty Tart's baguette bread and root veggies from dawn2dusk-Farms or Mhonpaj's Garden and you'll be the talk of the party, all with simple prep and while supporting local farmers!" -Moriah Maternoski, MCFM Staff
If Lynne asks if you want to try the Goat's Milk Caramel as you're browsing for cheese, just say yes. This winter seasonal caramel is otherworldly. The earthiness of the goat's milk helps cut the ultra sweet quality of other caramels I've had in the past. Great for dipping apples from Ames or WEI!" -Christine Novotny, Market Manager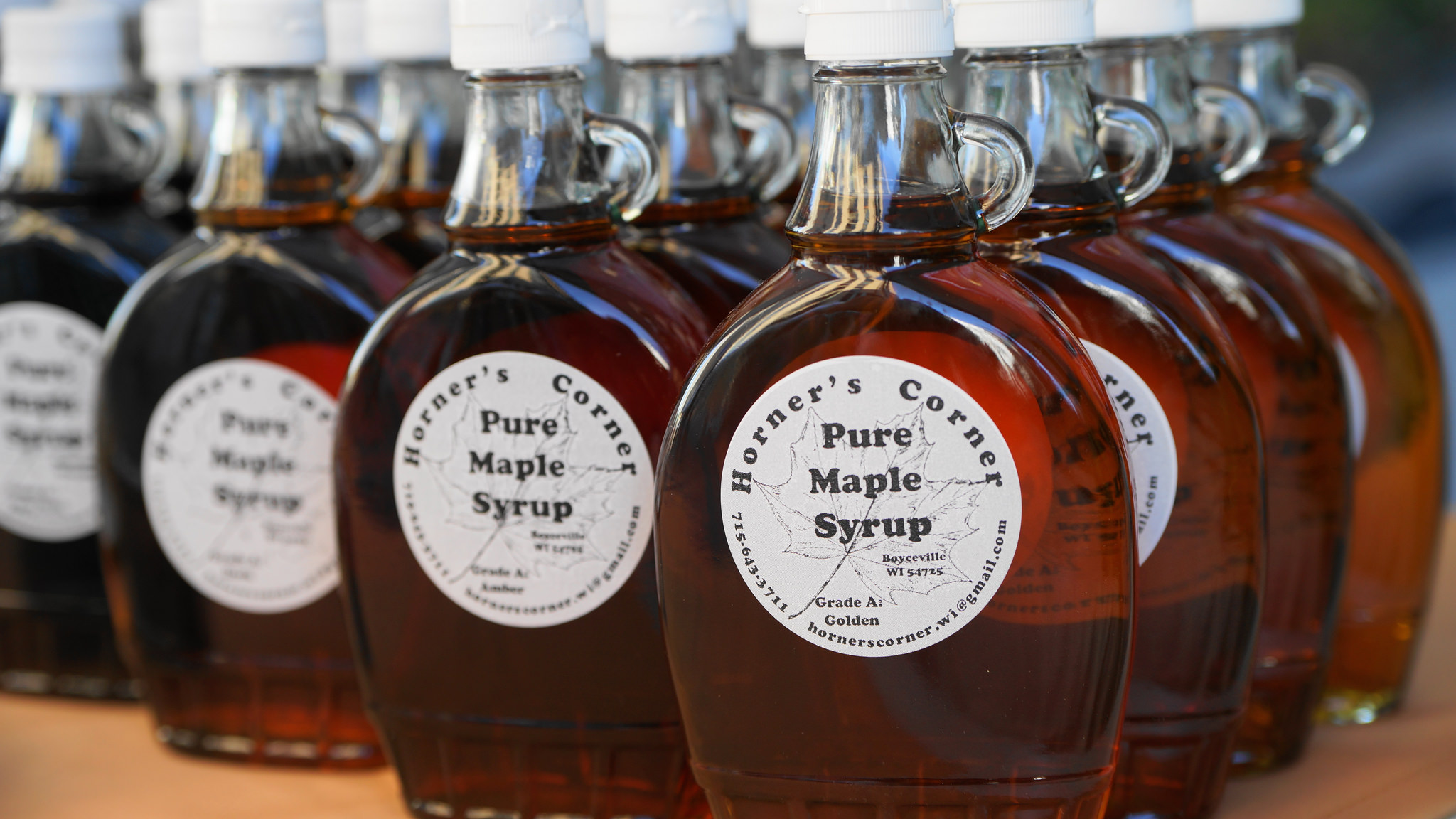 FOR THE BAKER
Here in the Mill City, we know that it's a busy time of year for the bakers out there!
FOR THE CRAFTER
Your crafty friends and relatives will appreciate the time and craftsmanship that goes into each one of these beautiful products from our featured artists!
I love to give the gift of self care. Denise's body butter is wonderfully calming, soothing and healing. It's great for hard working farm hands and every day city dwellers and office workers. I usually wrap it up with one of her beautiful soaps." -Martha Archer, Executive Director
FOR THE OUT-OF-TOWNER
Share some Minnesota love with a basket full of products that represent our beloved north coast region.
Honey, honeycomb, wax candles and other local bee products from

Ames Farm

Unique seasonal jams like brandy apple and chai spiced pear from

Serious Jam

Loose-leaf herbal teas from

Well-Rooted Teas

, which are made with native and foraged botanicals. Plus, 10% of profits going to organizations working to promote and protect our environment.
"Well Rooted Teas is a new vendor this year and has quickly become one of my favorites. The 'CALM' tea, has such an affect on my ability to wind down at the end of a busy day, it has become part of my evening ritual. You can try samples at their booth and Rachael will tell you all about the plants she harvests and what unique properties each contributes to her exquisite teas." -Susanne DePalma, MCFM Staff

FOR EVERYONE!
MCFM market tokens and e-gift cards to buy fresh produce and other ingredients all season long–perfect stocking stuffers for employees, friends in the neighborhood and students! Click here to learn more or visit the information booth at any market.
Remember that many of Mill City Farmers Market's vendors are part-time during the Indoor Winter Market season. Visit our calendar for an interactive vendor map, art market list and weekly produce planner.
Have you ever bought gifts at the Mill City Farmers Market? We'd love to hear your recommendations in the comments below!