Mill City cooks
Join our market chefs for Mill City Cooks live cooking demonstrations in front of the train shed on the first and third Saturdays of each month! Watch as they cook up a meal using seasonal market ingredients directly from our vendors. Come with cooking questions and enjoy a sample while they're in the tent from 9am to 11pm, while supplies last.
2023 Schedule
May 6, Nettie Colón
May 20, Sina Pleggenkhule
June 3, Jenny Breen
June 17, Nettie Colón
July 1, Beth Jones
July 15, Jenny Breen
August 5, Nettie Colón
August 19, The Wedge
September 2, Jenny Breen
September 16, Nettie Colón
October 7, Jenny Breen
October 21, Beth Jones
Meet Our Chefs
Jenny Breen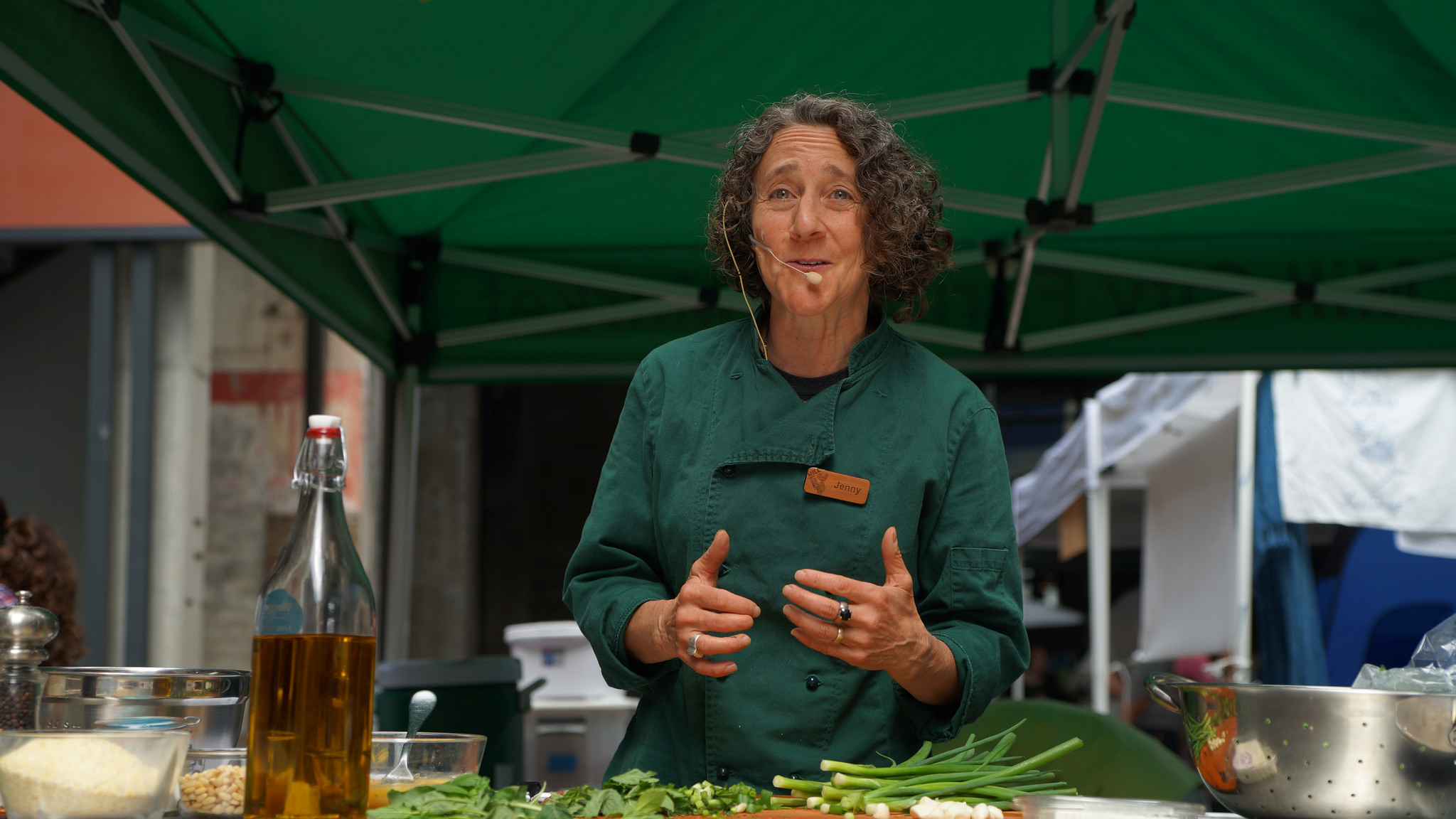 Jenny Breen has been a professional chef in the Twin Cities since 1986. From 1996 to 2001 she was the co-owner of The Good Life Café and is now an educator and co-owner of Good Life Catering, a sustainable and whole foods catering business. Jenny has been an advocate for local and sustainably raised foods and has been working directly with farmers and producers since the mid 1980's. She is a 2009 recipient of an Archibald Bush Foundation Leadership Fellowship. Her first cookbook 'Cooking up the Good Life,' which emphasizes local and seasonal whole foods cooking for families, was released in April of 2011 from the University of Minnesota Press.
Jenny has her Masters in Public Health Nutrition from the University of Minnesota where she currently teaches 2 courses: an undergraduate cooking class called "Healthy Foods Healthy Lives: Cooking on a Student's Budget" and a graduate cooking course for health professionals called "Food Matters: Cook as if your life depends on it" through the Center for Spirituality and Healing. Jenny contracts as a food and nutrition public health educator with local health departments, school districts and non-profit food and farming organizations.
Nettie Colón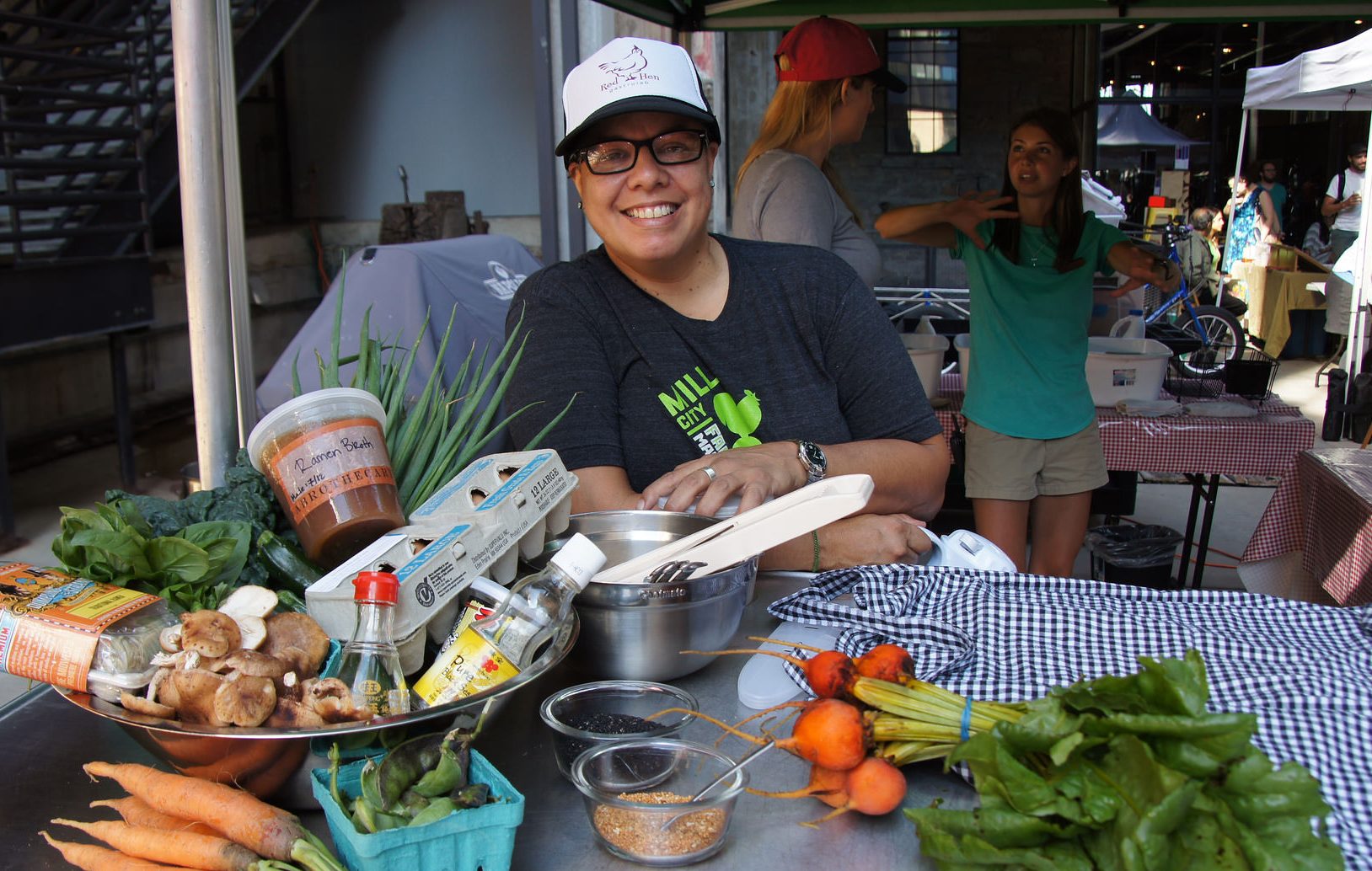 Born in New York City and raised in Puerto Rico, Nettie Colón spent her formative years learning traditional cooking methods of the island with her grandmother and her friends. This passion of food has led her to work with talented chefs in Key West, Cape Cod, Boulder, Turks and Caicos Islands, Wales, England, and to culinary adventures through Spain, France, and Italy.
For over ten years, Nettie worked as a chef in Minneapolis at Lucia's Restaurant and Wine Bar, Sun Street Breads Dinners, the University of Minnesota Campus Club and The LynHall. She now works as the founder and chef of Red Hen Gastrolab Catering Concept and is involved in numerous other projects such as teaching the history of Mayan cuisine in the Biosphere Reserve of Sia'an Ka'an in Tulum, Mexico in the winter and as an instructor at Chef Camp and Roots for the Home Team in the summer.
Beth Jones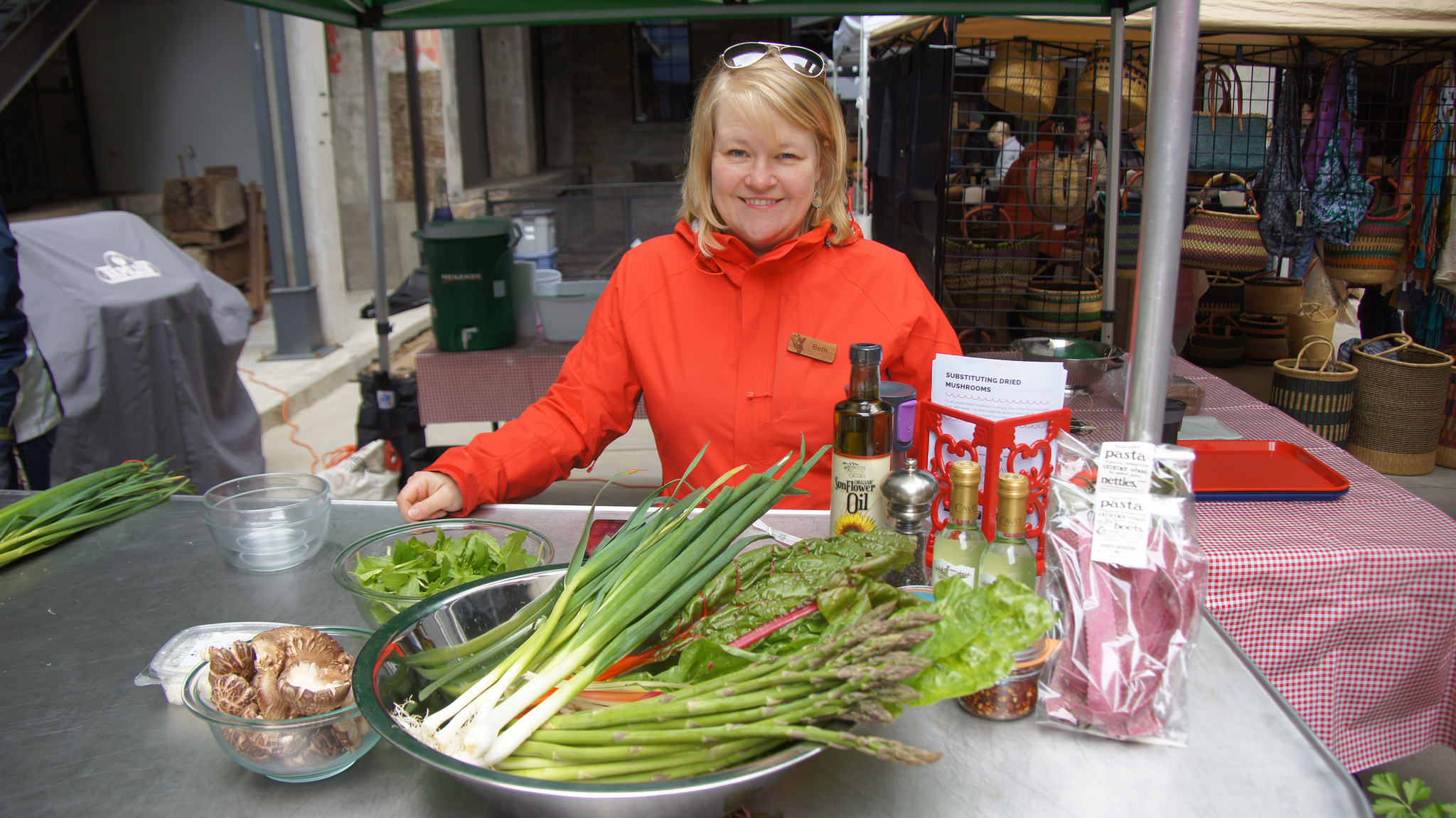 Beth Jones came into cooking later in life than most in her field. After majoring in Russian, International Relations and History at Cornell College, she pursued a law degree at William Mitchell. Realizing that law was not her true calling, she followed her passion for cooking and began at the bottom as a prep cook at the No Wake Cafe on Harriet Island. Beth came to the University of Minnesota Campus Club, where she is now the executive chef, in September of 2006 after several years of cooking at Minneapolis' premier local foods restaurant, Lucia's Restaurant and Wine Bar. Prior to Lucia's, Beth was a pastry chef at the Birchwood Cafe, as well as a food writer, publishing articles in various Twin Cities publications. In her time at the Campus Club, she has transformed the menu and cooking style by sourcing local, seasonal and organic foods, and using scratch cooking methods. Beth is the author of the Campus Club Centennial Cookbook, written in 2011.
---
Mill City Cooks Facebook Group
Learn from our chefs, market vendors and fellow shoppers in our new Mill City Cooks Facebook group:
Discover recipes for seasonal produce and other products from the market.
Ask and answer cooking questions from your fellow market shoppers.
Find exclusive content, contests and cook-along classes from local chefs, farmers, food makers and other MCFM foodies.
Share your own expertise: adventures in pickling, photos of your grocery haul, #WeeklyMarketMeals, market shopping tips and more!