Everything we serve you at MCFM is compostable–even the cups and utensils that look like plastic.
Instead of trash cans, the market has Zero Waste Stations where customers can compost their plates, cups and food scraps, and recycle bottles or cans. Feel free to ask market staff, vendors, or volunteers for composting directions and find out more about how you can integrate Zero Waste into you daily life! A special "thank you" to all the vendors for facilitating the success of Zero Waste at MCFM by absorbing the overhead costs of serving on compostable materials.
Zero Waste Cooking
Many parts of the plants cultivated for human consumption are edible even though we typically only use one part. For example the greens of many root vegetables, like radishes, carrots, and beets are edible. Utilizing these parts of the plants reduces food waste, gets you more bang for your buck on produce, and also increases the variety of nutrient dense food sources in your diet. Click here to learn more and get our Zero Waste Recipes!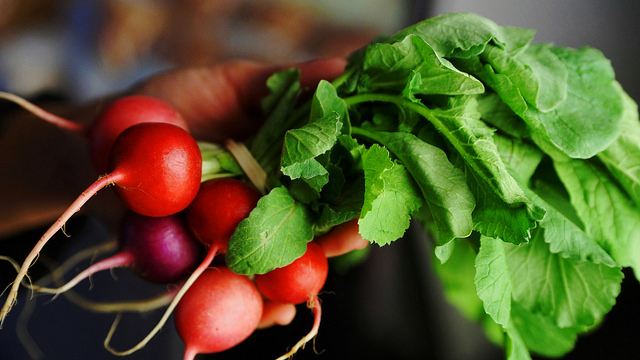 Volunteer
Help us educate MCFM customers about composting and recycling! Individuals and groups are welcome and encouraged to participate in our efforts at the market by volunteering as Zero Waste Educators. Teach shoppers about compostable plastics, manage composting stations and collect data for the Zero Waste program. There's no need to be an expert – every volunteer is provided with an orientation and information to make their shift a fun way to spread the word about waste reduction!
The Zero Waste Volunteer shift is from 10AM to 1:15PM every Saturday of our outdoor season. Sign up to be a Zero Waste Educator here.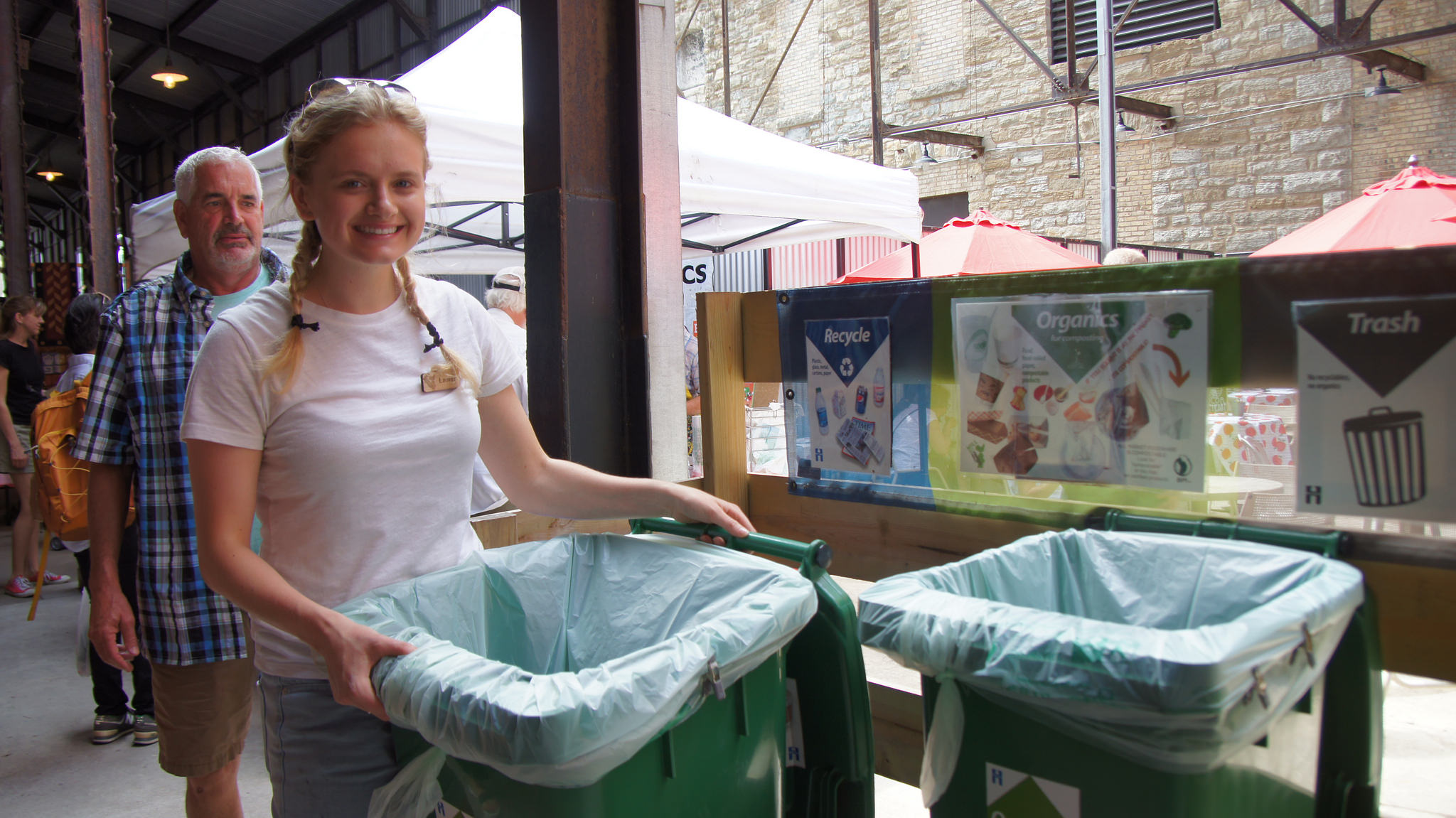 Data
See how we're doing with our Zero Waste Counts!
First Zero Waste Market in MN
In 2009, Mill City Farmers Market (MCFM) became the first Zero Waste Farmers Market in Minnesota! MCFM is proud to be a Zero Waste Market, where all the "waste" generated at the market from food sales, samples and events is composted or recycled. By composting and recycling market waste, MCFM reduces waste by diverting compostable materials from the landfill, thereby reducing greenhouse gas emissions and pollution. This program allows MCFM to minimize our carbon footprint, and strengthen our commitment to sustainability. At an industrial composting facility, compostables – food scraps, paper plates, bowls, and cups, and compostable utensils – are converted into nutrient-rich soil, reducing the need for chemical fertilizers. At MCFM, we know that healthy food starts with healthy soil!
Zero Waste Review
MCFM is dedicated to Zero Waste. Since our induction of the program in 2009, we have boasted a 98% landfill diversion rate. Why was it down to 94% in 2016? The culprit is coffee cups. Paper cups, although seemingly compostable, are coated with a plastic liner that cannot breakdown in industrial compost systems, and plastic cups (ice coffee, etc.) can only be recycled if they are rinsed clean of milk and other sticky substances. Every hot and cold beverage cup purchased at the Mill City Farmers Market is 100% compostable (even the lid and straw!), but cups from outside businesses typically are not.