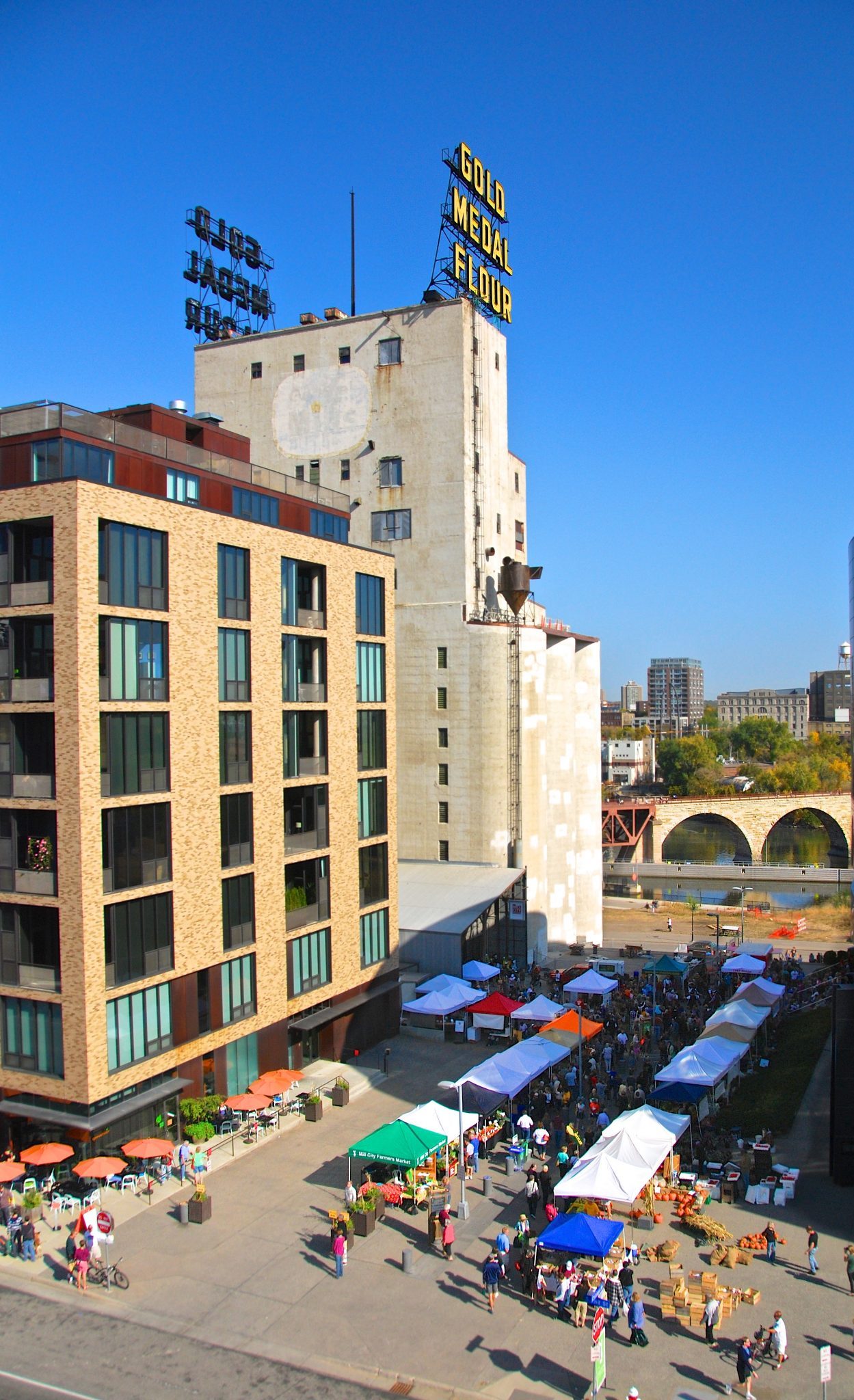 Mill City Farmers Market is Minneapolis' trusted source for healthy, local and sustainable groceries, combining a vibrant marketplace with nourishing community connection.
MCFM is a non-profit organization that was founded in June of 2006 by farm-to-table chef and restaurantuer Brenda Langton, in collaboration with the Mill City Museum. With over 100 local farmers, food makers and artists, MCFM strives to build a local, sustainable and organic food economy in a vibrant, educational marketplace.
The year round Saturday Market runs outdoors May through October from 8 a.m. – 1 p.m. (9 – 1 in October) and is located next to the Guthrie Theater on 2nd Street S. and Chicago Avenue in Minneapolis' Downtown East neighborhood. MCFM has its Winter Markets inside the historic Mill City Museum (no admission required) on select Saturdays November through April from 10 a.m. to 1 p.m. We accept EBT, WIC, FMNP and credit/debit cards for market shopping.
In addition to delicious local food, MCFM is proud to offer free cooking classes with professional chefs, engaging children's activities, adult education on seasonal produce, live music, free outdoor yoga and much more at each of our markets. We hope you come down and see us soon–remember your grocery list!
Mill City Farmers Market is a 501(c)4 non-profit that seeks marketing sponsorships and funding from local businesses and corporations. In 2017, MCFM founded a 501(c)3, The MCFM Charitable Fund to fund and expand our educational programming, food access work and farmer and food maker grants. The Charitable Fund seeks funding through foundation grants and individual contributions.