Note: Due to our sampling restirictions at the market for the 2020 season, we will not be offering power of produce or other kids' entertainment. Learn more
Power Of Produce (PoP) is a nationally recognized kids program, originating from the Oregon City Farmers Market as a way to empower kids to make healthy food choices and introduce them to where their food comes from. Power of Produce seeks to develop the next generation of healthy eaters by empowering them to make healthy food choices!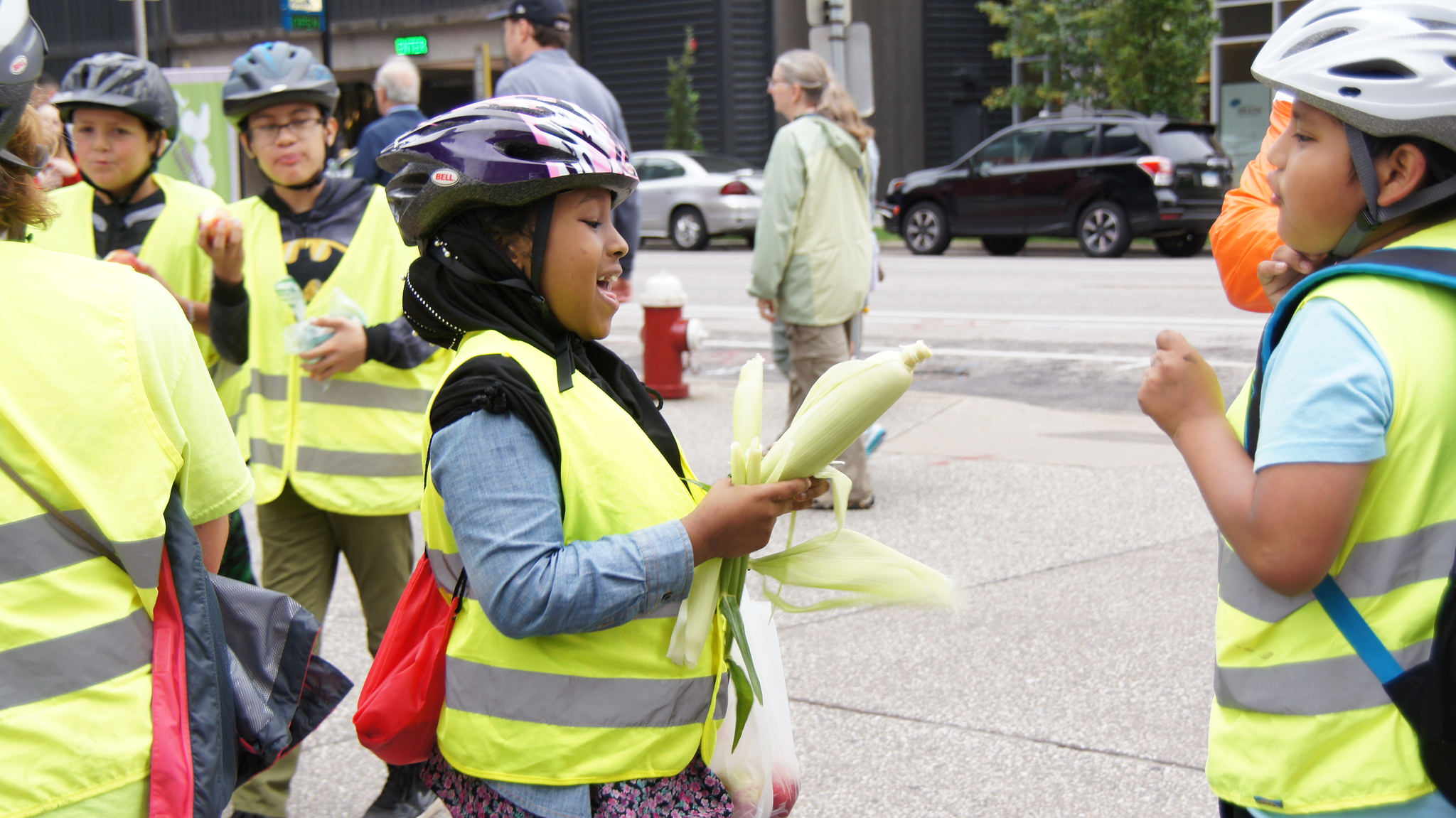 Details
Kids ages 3-12 can sample a season

al fruit or vegetable at the Mill City Farmers Market's information booth

By sampling the weekly fruit or vegetable, children earn a $2 market token that can be used to purchase produce at the market

PoP runs rain or shine at every market, including our Saturday Market and indoor Winter Market

No cost to participate
---
In 2019, PoP empowered an average of 130 children each week to make healthy shopping decisions and support local farmers at the market!
---
In addition to PoP, children of all ages are invited to participate in our other family activities based on food, nutrition and farming. You can find our Guthrie Story Time every first Saturday of the month, meet sheep at the Mini Farm every second Saturday of the month, watch our weekly cooking demos with kids coloring area in the train shed, hear live music and more! Click here to see our events calendar.

Story Time with Guthrie actor H. Adam Harris
Power of Produce veggie tastsing