Meet Your Vegetables is now the Mill City Cooks Nutrition Internship! This internship is designed for nutrition and public health students seeking an opportunity to learn about our local food system. Led by market managers, interns work together to create and sample nutritious, seasonal recipes featuring market produce. They also complete a community engagement project focused on nutrition, sustainable farming, food access or another related topic. The internship requires a minimum of 120 hours, completed between May and October.
Throughout the internship, students have opportunities to engage with professional chefs, local farmers, health care providers and non-profit professionals for networking and career development. Applications are due March 6, 2022. Learn more below.
2022 Nutrition Internship Description & Application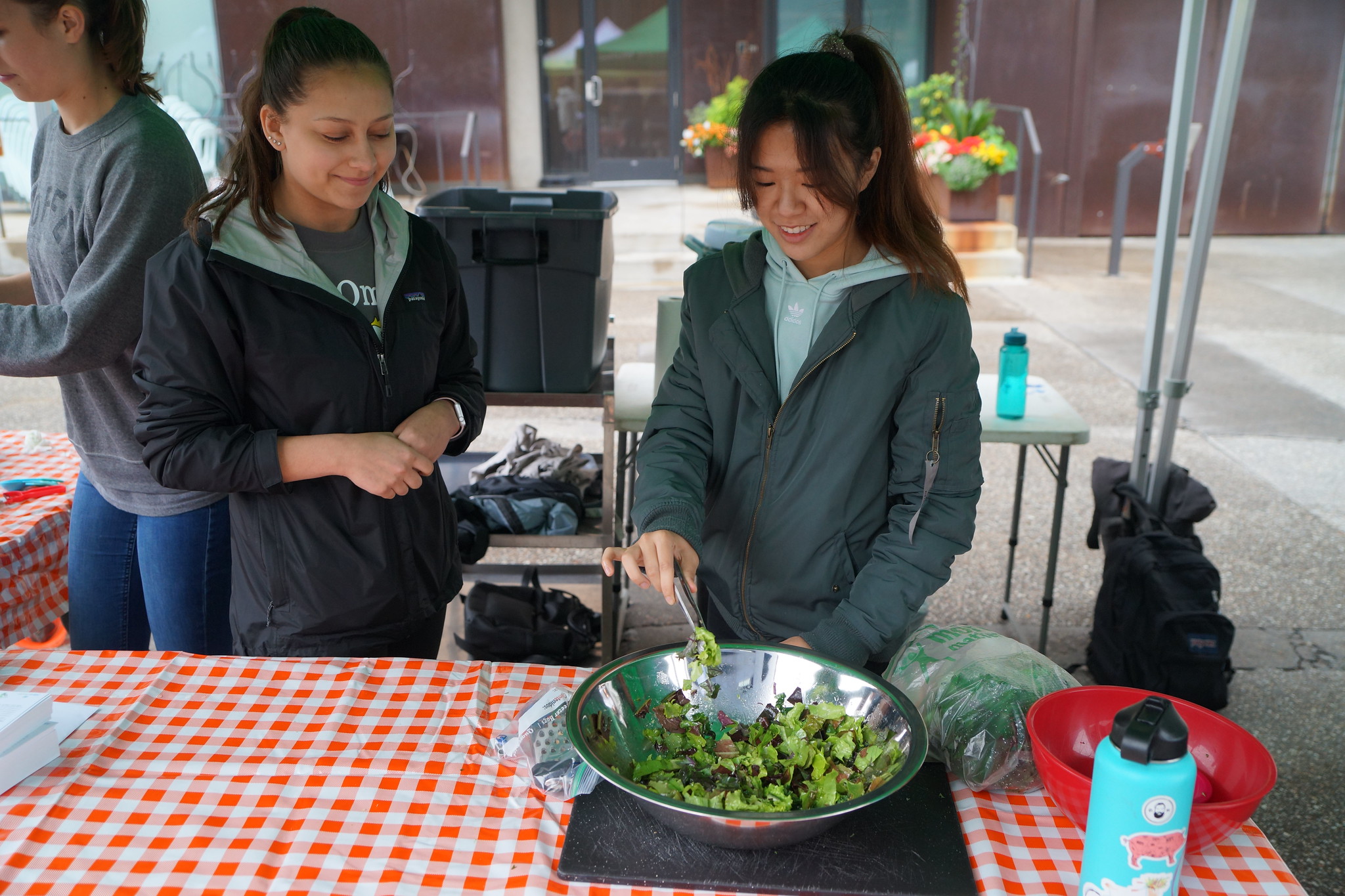 "This experience was very unique for me, as I felt very connected to the food and the recipes we created, which is not something that is emphasized in many nutrition classes." – former intern
Recipes
As part of the internship, emerging nutritionists and public health students create, sample and create digital content for recipes that utlize seasonal market produce. Looking for healthy and creative recipes full of local vegetables? Browse our former nutrition interns' simple, "can-do" recipes below.
Community Engagement Project
In addition to recipe development, interns work to educate the community on nutrition, sustainable farming, food access or another related topic based on interns' interests. Projects are designed to help interns develop experience communicating with the public through in-person events, writing, digital content and more. Below are some examples of past projects: