Meet Your Vegetables is the Market's nutrition and public health internship in partnership with Allina Health. Designed for undergraduate students seeking an opportunity to learn more about local food, interns work together to create healthful, seasonal recipes to sample at the Market. They also complete a community engagement project focused on nutrition, food access or another related topic. The internship requires a minimum of 120 hours, which is completed between May and October.
Throughout the internship, students work alongside professional chefs, local farmers, health care providers and non-profit professionals, giving them the opportunity for mentorship and career development in related fields.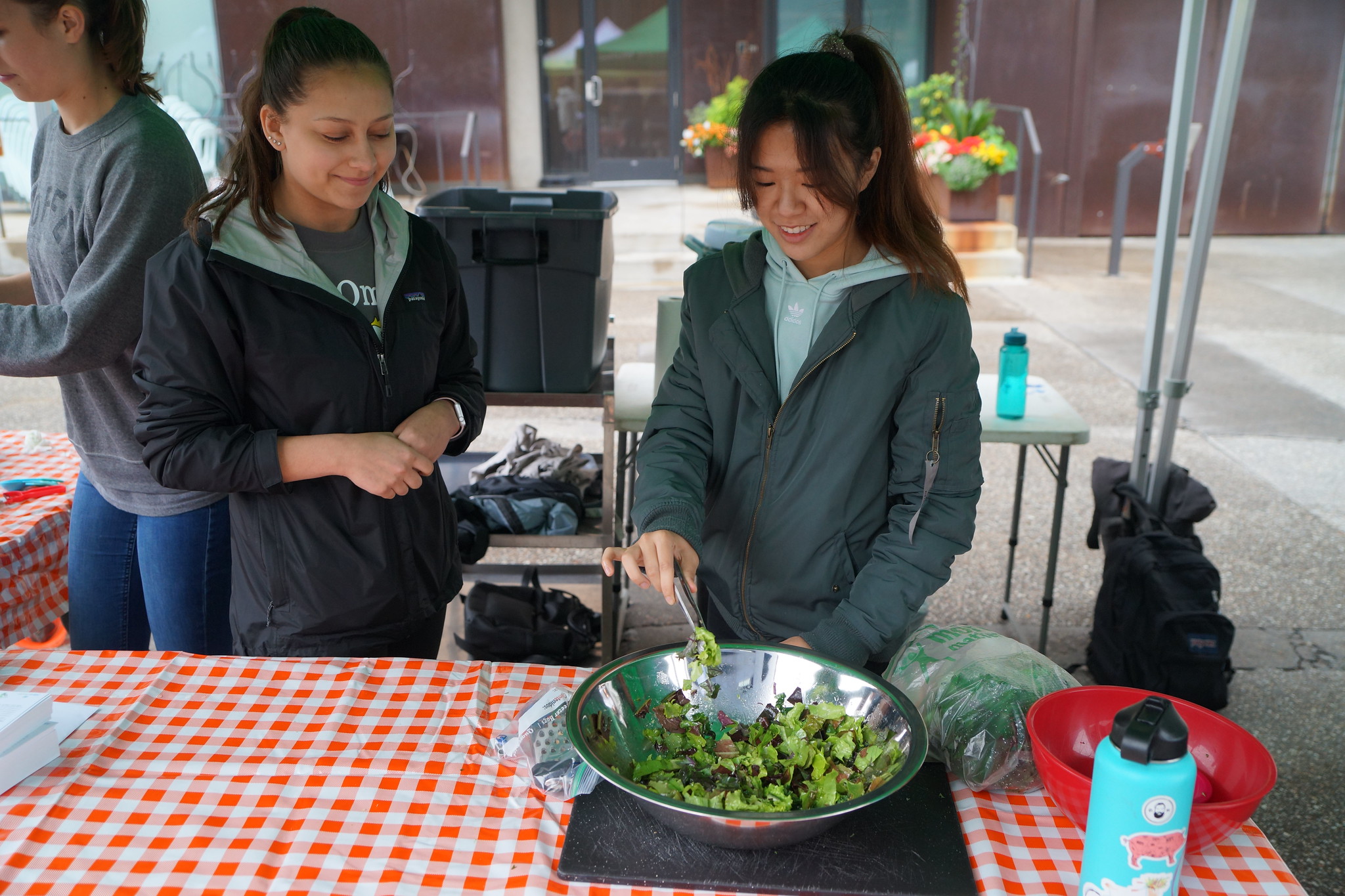 Stop by the booth June through August to taste delicious samples, talk about ways to incorporate more local vegetables in your diet and get a recipe to take home! In 2019, our interns created and handed out over 5,000 healthy samples and recipes to market customers!
This experience was very unique for me, as I felt very connected to the food and the recipes we created, which is not something that is emphasized in many nutrition classes." – former nutrition intern
Recipes
Looking for healthy and creative recipes full of local vegetables? Browse our nutrition interns' healthy, "can-do" recipes below.
Application Instructions
Applications for the 2020 season are closed. Internship applications are due in mid-February each year. Learn more about the internship by reading last year's description below.
Meet Your Vegetables 2020 Internship Description
Meet Your Vegetables is sponsored by Allina Health
Supporting the Health of our Community