Greens for Good is Mill City Farmers Market's food donation, or "gleaning", program. Gleaning is going over a field or area that has just been harvested and gathering any excess that remains. We do this at the Market, too.
Since 2013, Mill City Farmers Market has been working with staff and students from Augsburg University's Campus Kitchen and Health Commons, collecting excess produce from farmers at the end of the market. Farmers give fruits and vegetables that didn't sell, CSA boxes that didn't get picked up, produce that won't survive the drive home or last until their next market. The market is able to manage this program and purchase produce from farmers thanks to a generous sponsorship from Delta Dental of Minnesota.
From July to October, volunteers collect over 6,000 pounds of Mill City Farmers Market produce that they bring and give away in CSA-style bags to families and individuals in affordable housing communities in the Cedar-Riverside neighborhood. Campus Kitchen donates any leftover produce to the Brian Coyle Community Center in Cedar-Riverside or to Minnesota Central Kitchen.
June 2020 Update
In addition to the need for non-perishable items and supplies, there is an overwhelming need for fresh produce at this time due to the closure of many Minneapolis grocery stores. With your help, we would like to expand our donation program and support farmers who continue to have an excess of produce due to the closure and decline of many of their markets and restaurants amid Covid-19.
Consider donating $20 for us to buy a market box full of seasonal produce like salad greens, herbs, radishes and cucumbers from our farmers to give to a household in need.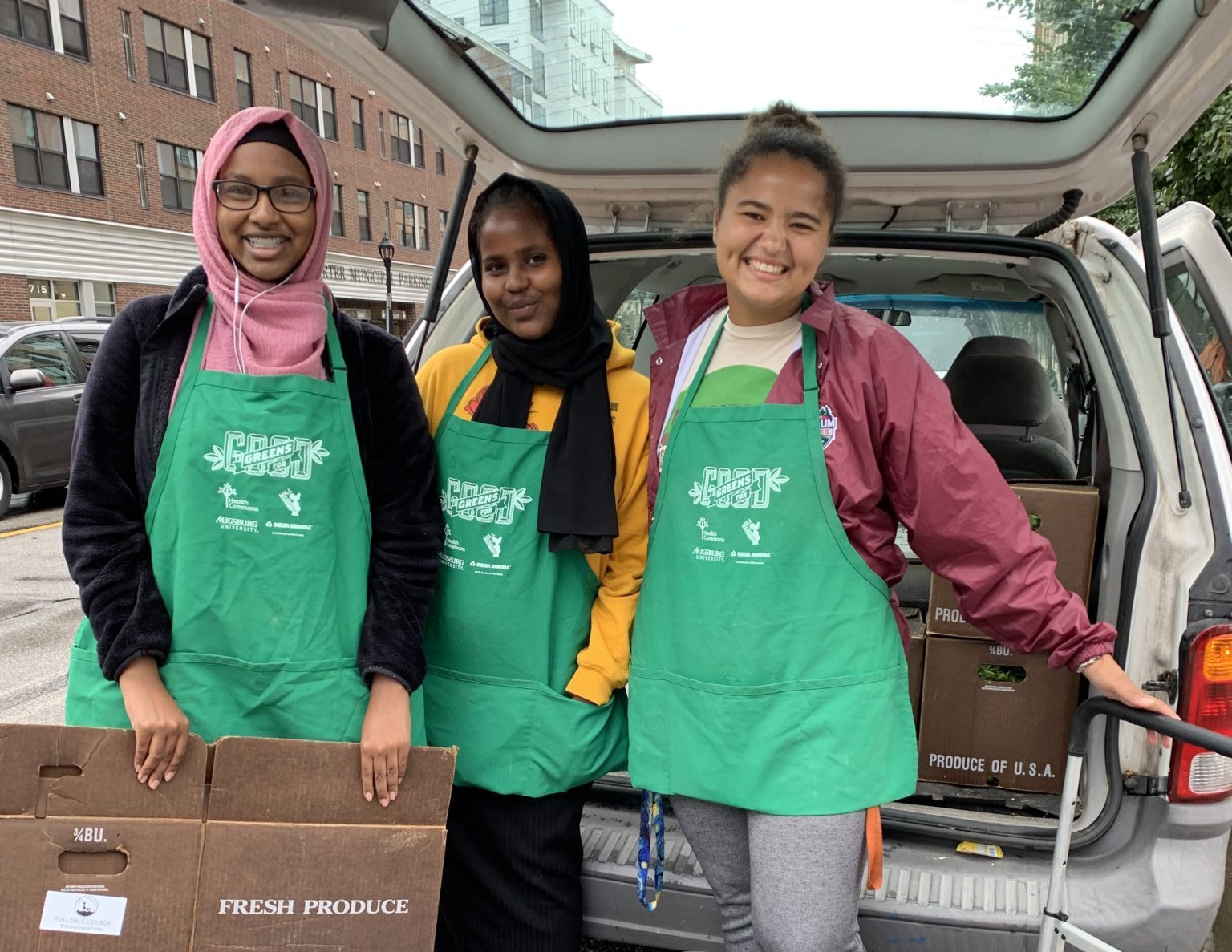 Volunteers from Campus Kitchen collecting produce from farmers after the market.