Since its launch in 2006, Mill City Farmers Market has fostered a local, sustainable and organic food economy in a vibrant, experiential marketplace. In 2017, the Mill City Farmers Market Charitable Fund was founded as an extension of the Market to support and expand its mission-driven work and deepen its impact as an anchor in the local food system. 
The Charitable Fund is a 501(c)3 nonprofit organization incorporated in the state of Minnesota with a mission to support a healthier community through partnerships, educational programming, and support for organic farmers and local food producers.
Ways to Invest
Your support of the Mill City Farmers Market Charitable Fund enables us to:
Expand experiential learning opportunities. Providing consumers with hands-on learning and a direct connection to the source of their food, educates and empowers them to support a local, sustainable and resilient food economy.
More than 100 small local farms and businesses depend on our market as their primary storefront.
Market programs like our nutrition internship, kids sampling and cooking classes help everyone from children to adults learn about nutrition and how to prepare and enjoy healthy local produce.
Increase grants to local farmers and food makers. Investing in local farmers promotes biodiversity, reduces pesticide and herbicide use, produces food with greater nutritional content, and benefits the environment. Money spent with local growers and food makers also stays close to home and is reinvested within the community.
Since 2013, we have awarded over 119 Next Stage Grants totaling over $395,000 to farmers and food makers in Minnesota and western Wisconsin seeking support for financial hardship or growing toward the "next stage" of their businesses.
Read more about our most recently awarded grants here.
Promote access to healthy, local and sustainable food. Your support helps us expand our food donation and access work in our community.
Market Bucks stretch the buying power of shoppers using EBT cards by matching transactions dollar-per-dollar up to $10 at the Market.
Provide free market produce each week to 60 families in neighboring Cedar Riverside through Greens for Good, our food donation program.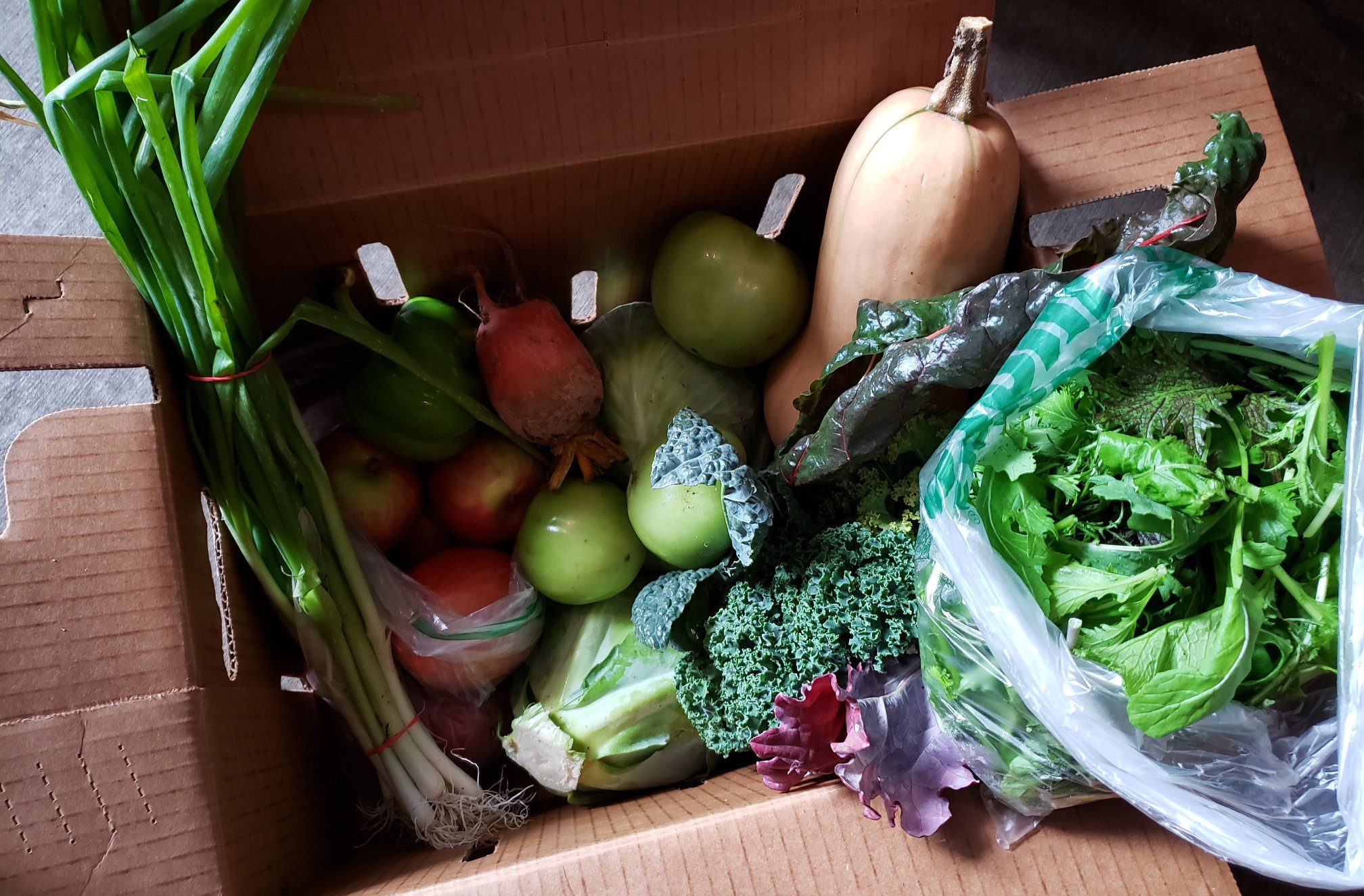 Collaborate with partners to leverage our collective resources. Working together, we have a greater impact. With increased investment, we can grow partnerships to support a sustainable, local food economy.
Current partners include Augsburg University's Campus Kitchen, Cedar Riverside Health Commons, People's Center Clinics and Services, University of Minnesota, The Good Acre, Farmers Markets of MPLS, MN Farmers Market Association, Local Food is Essential and many other businesses, institutions, and individuals.
Weekly, we sponsor free community booths at the Market to highlight partner organizations.
Grow innovative approaches and solutions as a leader in the field. In this dynamic, rapidly changing industry, we continue to advance innovative ideas to support a robust local food system.
We have a history of innovation, from launching the Next Stage Grant program to being the first zero-waste farmers market in Minnesota.
During COVID-19, we responded quickly to become an essential business and to create a safe and healthy outdoor marketplace. We launched the first pre-order pick-up market in the state, trained and built online stores for farmers with technological and language barriers, and shared best practices with markets around the country to ensure local food economies remained strong.
Contact Amy Britt, the market's Development Manager, at amy@millcityfarmersmarket.org for questions or to request additional information.
Mailing address: 704 S 2nd St, Minneapolis, MN 55401
Thank you for your support!