Surface tension, glaciation, barometric pressure, evapotranspiration and UV degradation aren't necessarily terms you think of when talking about a Wisconsin family farm. But at a recent visit to Horner's Corner maple syrup operation, Mill City Farmers Market staff learned all about the science going on in the maple woods this time of year.
Stephen Horner and his wife Sandy own Horner's Corner, a 120-acre farm in western Wisconsin that consists of maple woods and a diverse orchard. Although as Stephen puts it, "It's not farming. It's an obsession."
The land also holds a commercial kitchen and their "sugar shack" for processing sap, which opened in late March this year when the sap started to run.
If you don't remember from scouts or an arboretum field trip, in order for sap to "run" out of the trees, night temperatures need to be below freezing (but not too cold—ideally around 24 degrees) and day temperatures need to warm up 10-15 degrees above freezing (but not too warm!) in order for sap pressure to build and cause movement inside the trees.
When we visited, it was a slow day. Stephen estimated he and his neighbor Sam would be collecting 650-700 gallons of sap from 2,500 taps that are connected between 8 miles of tubing. In the short 3-to-6-week period of sap run weather conditions, Horner's Corner will need to collect roughly 40,000 gallons of sap in order to have a harvest similar to last year's.
In addition to his own trees, Stephen processes sap from 6 neighbors who combined have an additional 1,000  taps.
"The business by nature is cooperative," he explains. Sam helps Stephen with the long days of collecting and processing sap and both their daughter's help in the commercial kitchen and with various other projects.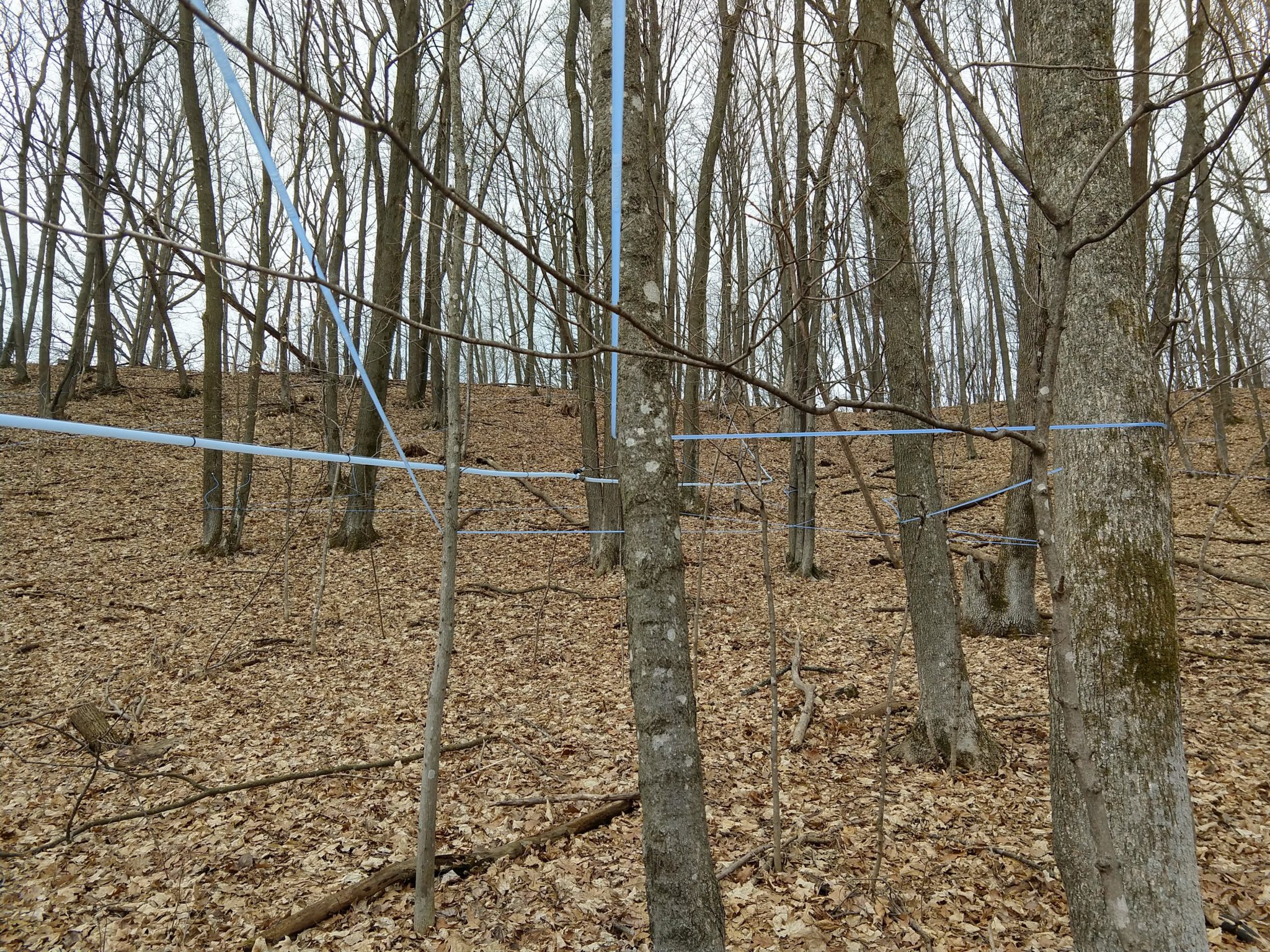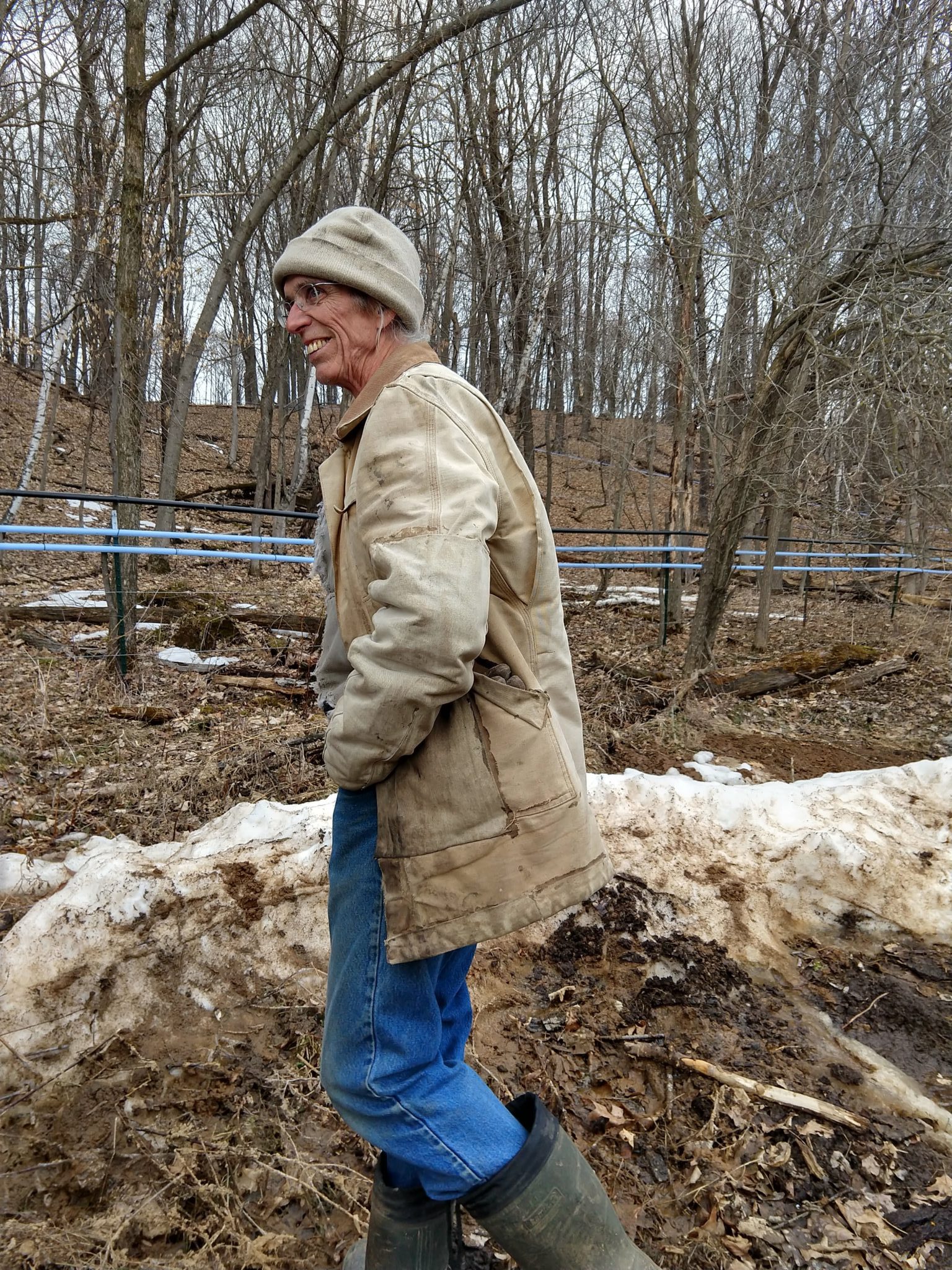 Our tour guide and teacher, Stephen Horner
This year, the ratio of sap to syrup so far has been 35:1 based on a number of environmental conditions–including number of sunny days during last year's growing season when the tree is producing sugar. Once sap is collected, they remove 85% of the water through reverse osmosis before boiling it down into syrup. This high-tech, optional step reduces boiling time by roughly the same 85%, saving time and firewood.
Throughout our visit, Stephen lit up when describing his equipment, data and processes. He even had a hands-on tree taping demo set up for us when we arrived. His detailed care and knowledge of each element from soil to bottle can, at least in-part, be explained by his previous career as an engineer. Despite his self-described "obsession" with maple syrup production, Stephen got into the work innocently while living in the St. Paul metro. As he explains,
"It all started for me 33 years ago on a Sunday morning, back when there weren't as many kids programs so [our family] was watching a PBS special on how to make syrup. That afternoon I decided to drill some holes, put some plumbing fittings in and see what happened."
Inside the sugar shack with the cooker, Stephen explains the diaphragm pump used for filtering syrup.
His experiment inspired a new business, which launched over twenty years ago when the Horners moved to New Haven Township, where at the time, approximately 4% of Wisconsin's state crop was being produced. Wisconsin is usually the 4th largest maple syrup producing state in the U.S. behind Vermont, New York and Maine (Minnesota is not typically in the top ten). Stephen and his daughter Finley sell their Grade A maple syrup at the Mill City Farmers Market along with seasonal fruit syrups infused with fruit from their orchard, maple sugar, maple cream and even maple vinegar. These products are for more than pancakes—enjoy maple syrup as a natural and local sweetener for tea, coffee, baking and in cooking (check out our recipes featuring maple syrup!)
Get a lesson from Stephen on how to tap a tree!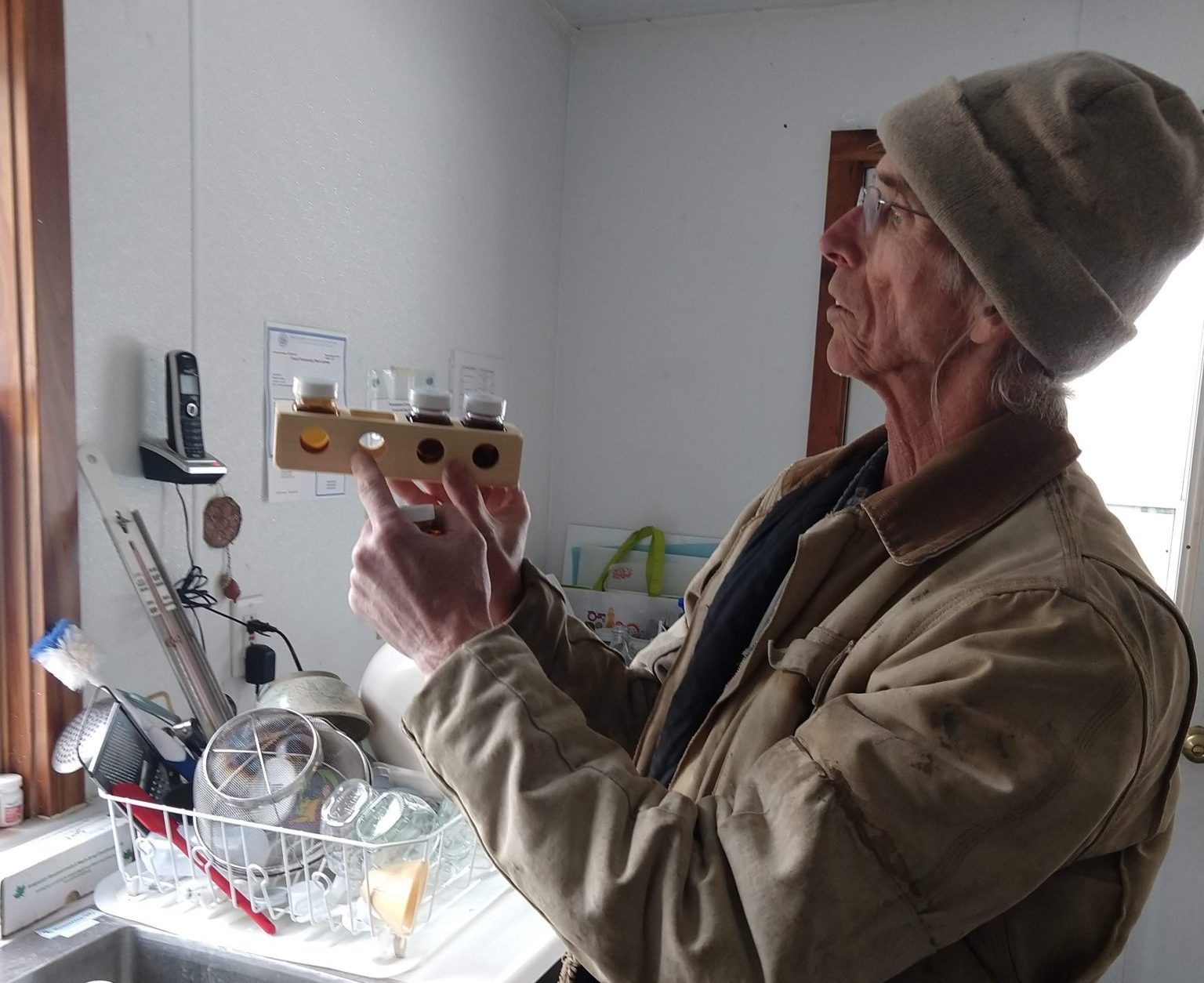 Did you know there are four grades of maple syrup? Golden, amber, dark and very dark, graded by color with this simple device. All grades of syrup sit at 67% sugar, but due to their unique make-up of nutrients and minerals, the color and flavors vary from day to day and even tree to tree based on a number of characteristics (weather, soil, microorganisms…)
The 2019 harvest (so far) sits in the window so Stephen can see the grades.