Charred Cauliflower Steaks with Piri Piri Sauce
---
Ingredients
Piri Piri Sauce
2 Tablespoons Aleppo chili flakes
1 Tablespoon cumin seed
1 Tablespoon coriander
1 Tablespoon smoked sweet paprika
1 1/2 Tablespoons kosher salt
2 Tablespoons white sugar
1 red bell pepper, coarsely chopped
3 garlic cloves
1/3 cup lemon juice (about 2-3 lemons)
1/4 cup red wine vinegar
**1 cup fresh cilantro
Cauliflower Steaks
1 large head of cauliflower, sliced into thick chunks
2 tablespoons extra-virgin olive oil, or more to taste
1/4 teaspoon garlic (optional)
Salt and freshly ground black pepper to taste
Instructions
For the sauce, mix chili flakes, cumin, coriander, smoked paprika, salt, sugar, red pepper & garlic in a food processor. Pulse until finely chopped, scraping the sides of the bowl. Combine lemon juice and vinegar together in a pouring cup and drizzle into the food processor while the machine is still running. The sauce is ready when all the ingredients combine together into a sauce.
Keep Piri Piri sauce refrigerated for up to 1 week. When ready to use just take out of refrigerator ½ hour before using. **Save the cilantro for later to sprinkle atop the Piri Piri sauce when ready to serve.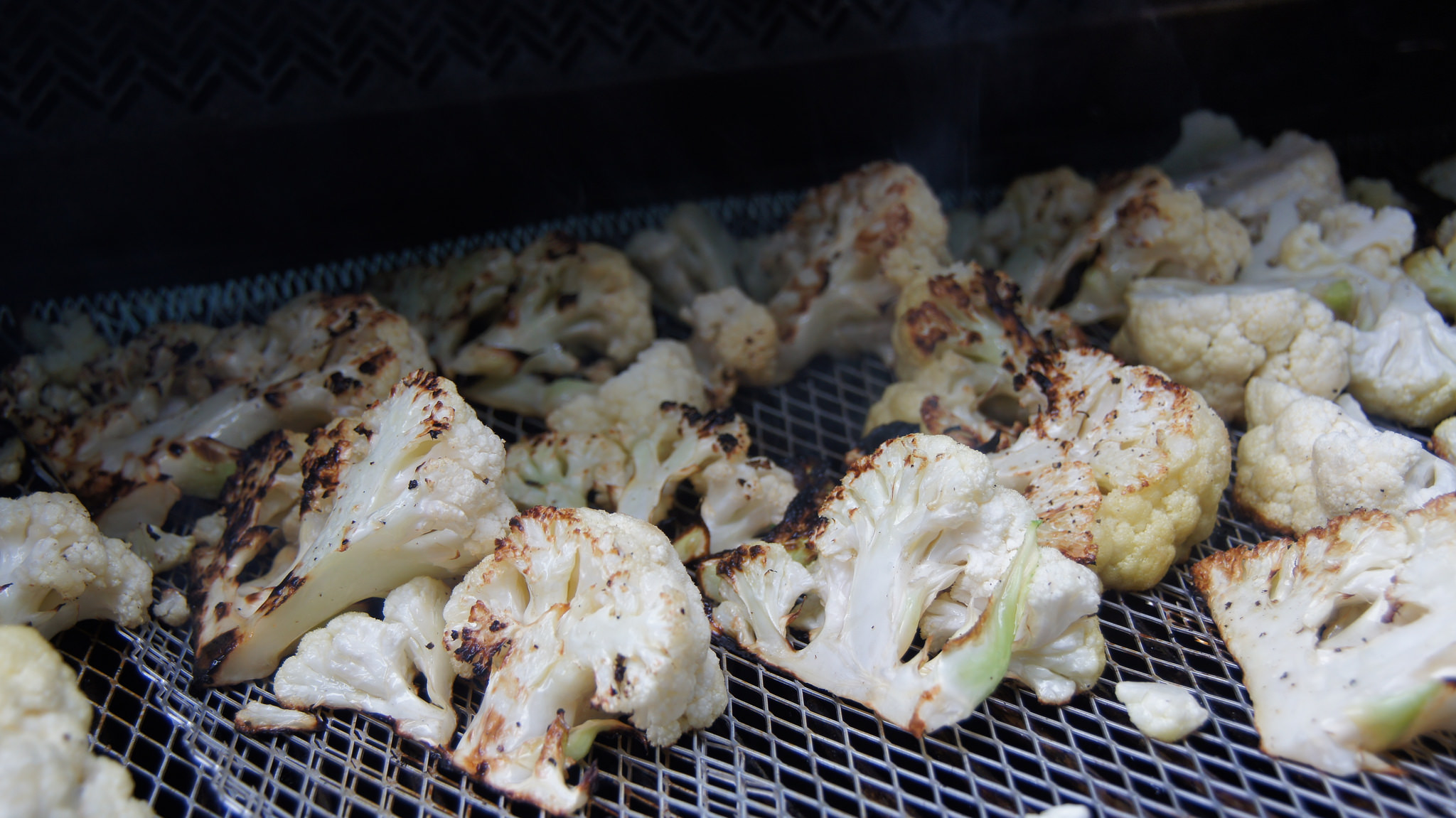 For the Cauliflower Steaks, prepare a grill for medium-high heat and lightly oil grate. Drizzle the cauliflower steaks & florets with olive oil & season with salt and pepper. Grill cauliflower steaks until tender and charred in spots, 8–10 minutes per side (it could be less or it could be longer depending on how thin or thick the cauliflower is cut). Grill any loose florets in a grill basket, tossing often, until cooked through, 5–7 minutes.
When ready to plate, just make the salad of your choice using thinly sliced seasonal vegetables such as carrots, cucumber, cabbage, green beans, snow peas, spinach, zucchini and a grain of choice. Place the grilled cauliflower "steak" atop the salad, drizzle with olive oil, the Piri Piri sauce and the fresh cilantro.