Corn, Tomato and Mint Salsa
By MCFM Nutrition Interns
---
Ingredients
5 ears fresh sweet corn, husks and silks removed
¾ cup halved cherry tomatoes
½ medium red onion, finely chopped
2 Tablespoons red wine vinegar
3 Tablespoons olive oil
Salt and pepper to taste*
4 Tablespoons finely chopped fresh mint
*Optional: 4 Tablespoons roasted pine nuts or walnuts
Instructions
Using a sharp knife, slice the raw kernals off of the corn cob. Place kernals in a medium mixing bowl. Add the tomatoes, onion, vinegar, oil, salt and pepper. Toss until well-combined. Add mint and nuts (if desired) just before serving. Enjoy!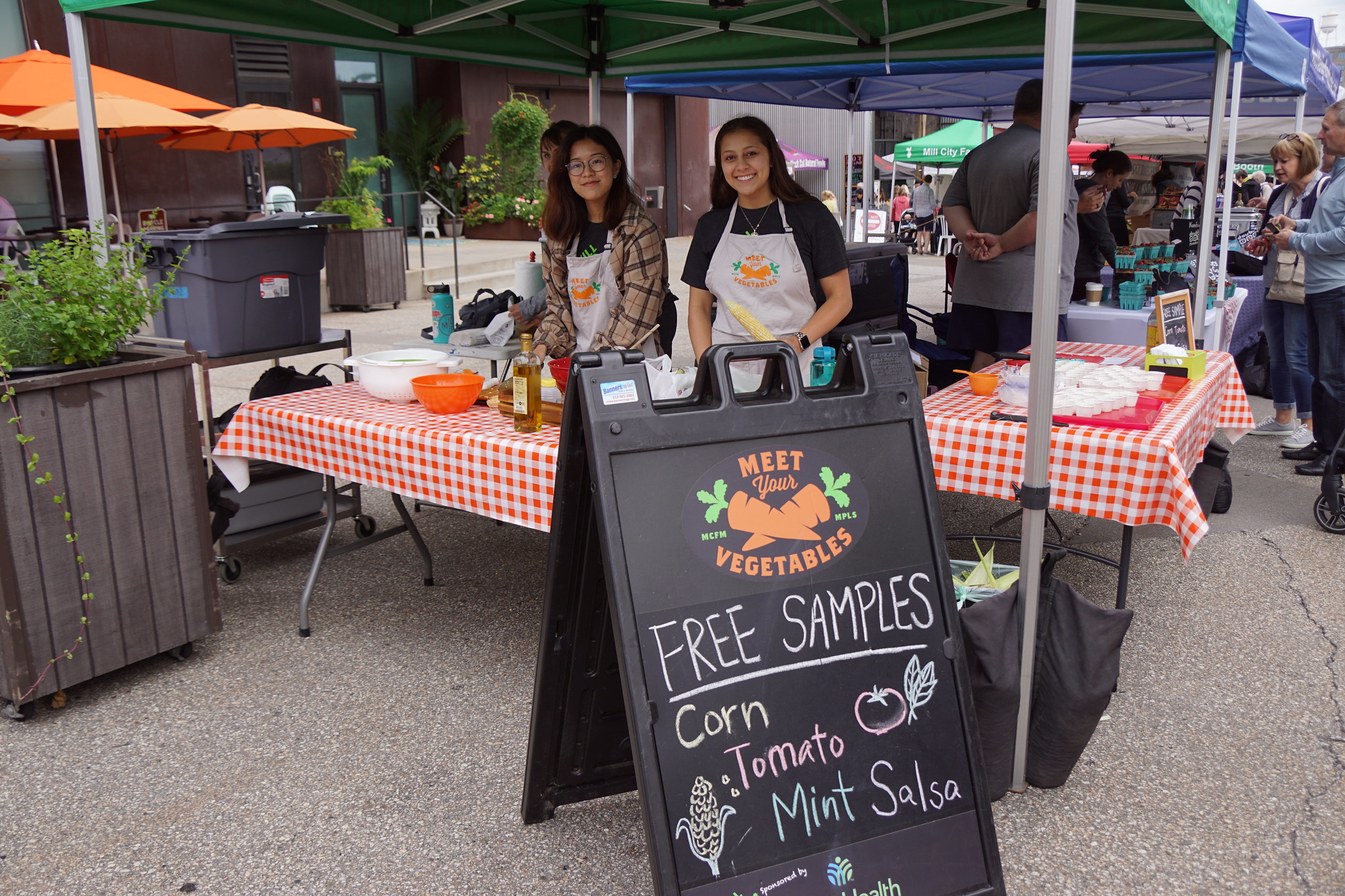 Nutrition Facts: Serving Size ⅓ cup  (57g), Calories 70 (Calories from fat 40), Total Fat 4.5g (Saturated Fat 0.5g, Trans Fat 0g), Cholesterol 0mg, Sodium 5mg, Total Carbohydrate 8g, Dietary Fiber 1g, Sugars 3g, Protein 2g, Vitamin A 4%, Vitamin C 6%, Calcium 0%, Iron 2%
*Option not included in nutrition facts
Nutrition Facts provided by Allina Health.
Click here for more information about our Meet Your Vegetables nutrition internship!