Mill City Salad Platter
---
Ingredients
For the Vinaigrette
2 Tablespoons grainy mustard
2 Tablespoons champagne or white wine vinegar
¾ cup sunflower oil
Salt and freshly ground black pepper to taste
For the Salad
6 slices crusty bread
3 Tablespoons olive oil
1 clove garlic, minced
Pinch of salt and freshly cracked black pepper
1 bunch asparagus, snap peas or green beans, washed and trimmed if necessary
1 head fresh lettuce, or 5 cups assorted mixed greens, washed and spun dry
1 bunch radishes, washed, quartered and greens washed and dried
4 medium salad turnips, washed and thinly sliced, greens washed and dried
6 hard boiled eggs, peeled and cut in half
1 jar Jen's Jars Spinach and Pine Nut Pesto
6 ounces local cheese
Instructions
To make the vinaigrette, put all the ingredients in a mason jar, cover and shake well. Can be kept in the refrigerator for up to 1 week. Shake again immediately before using.
Preheat the broiler to high. Add the garlic, salt and pepper to the olive oil and brush onto both sides of the bread. Broil for 2 minutes on each side. Set aside.
Bring 1 cup of water to a boil in a large saute pan. Add the asparagus and simmer covered for 1-2 minutes or until just tender, but still bright green. Allow to cool.
Mix the lettuce with any reserved radish and turnip greens you may have. Place on a large platter or serving tray. Arrange the radishes, turnips, eggs, cheese, croutons and cooled asparagus on the tray. Serve with the vinaigrette and a bowl of Jen's Jars Spinach Pesto. Allow your guests to help themselves and build their own salad from the platter and dress with the vinaigrette and pesto.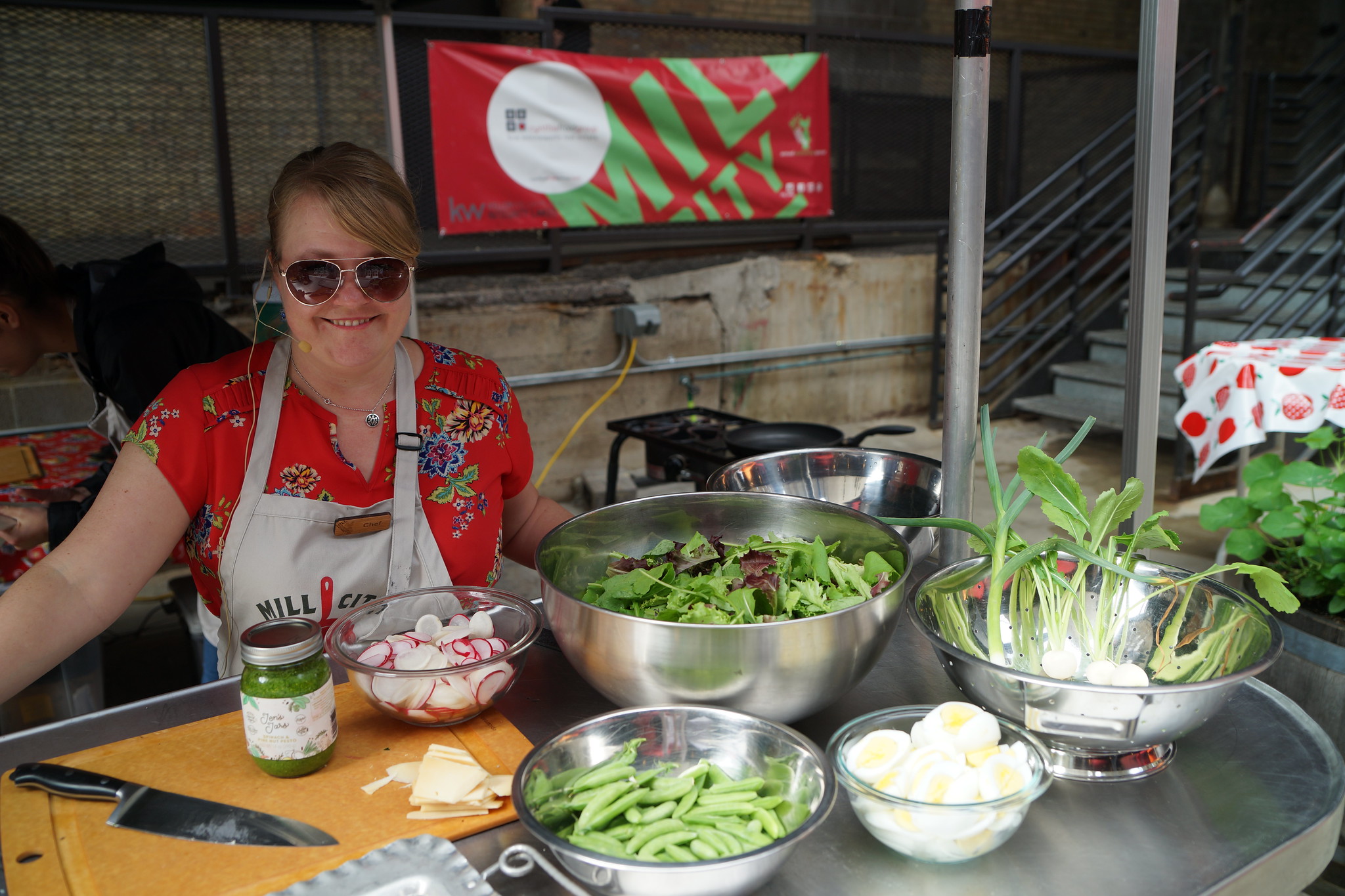 Beth Jones leading our Mill City Cooks chef-led cooking class series, which takes place every Saturday at 10 & 10:30 in the train shed.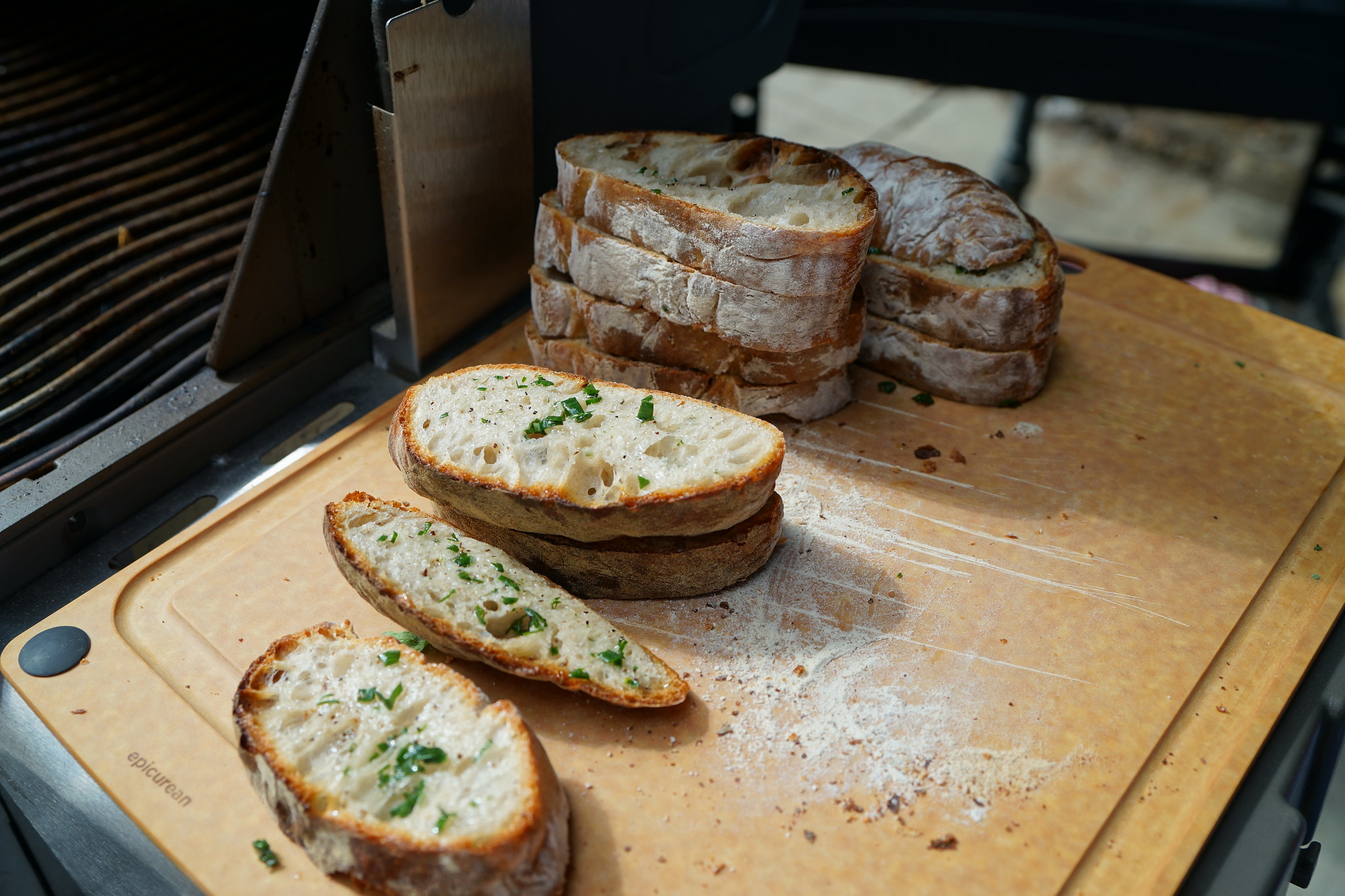 It's officially green garlic season!
New in 2019–Attend 8 or more of our Mill City Cooks classes between May and October and receive a Market Chef diploma certificate and exclusive chef apron! Get your Market Chef Class of 2019 punch card at any Saturday Mill City Cooks class and start collecting a stamps for each class you attend.