This recipe comes from Twin Cities based board-certified holistic nutritionist Shahreen Ahmed, owner of of Happy Healthy Shahreen. Find more simple market recipes from Shahreen and shop along as she visits the market in her June Takeover available on our Instagram Highlights.
Maazah Aioli Market Salad
---
Ingredients
Your favorite bread from Baker's Field
Olive oil
Salad mix lettuce, about 4 ounces per serving
Chopped snap peas, 1 small handful per serving
Sliced French breakfast radishes, 1 small handful per serving
Maazah Chutney vegan aioli, about 1 Tablespoon per serving
Hard or soft boiled eggs,1-2 per serving
Morcella brie-style cheese from Shepherd's Way Farm, ½ to 1 ounce per serving
Instructions
First, make your croutons. Cut 1 to 2 slices of bread into bite sized pieces and toss in a bowl with 1 to 2 teaspoons of olive oil, salt and a pinch of other seasonings if desired (garlic powder, black pepper, rosemary, etc.). Toast the bread in a hot pan, shaking often, for a few minutes until toasted. Remove from heat and set aside.
Next, combine salad mix, snap peas and radishes in a bowl and mix with Maazah aioli. Serve on a large plate topped with croutons and remaining salad ingredients and enjoy immediately!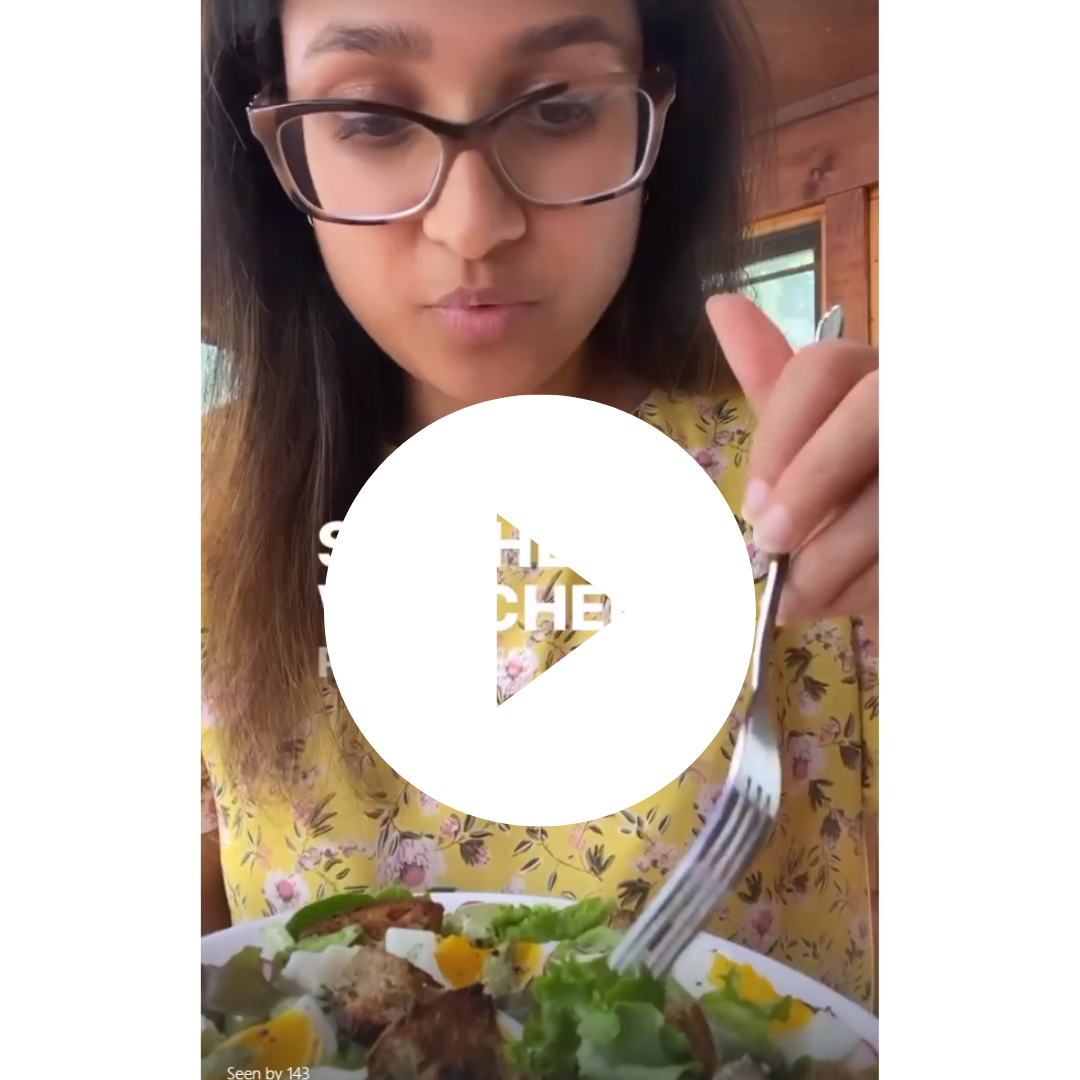 Watch along on our Instagram Highlights as Shahreen prepares this simple market meal!