This recipe comes from Twin Cities based board-certified holistic nutritionist Shahreen Ahmed, owner of of Happy Healthy Shahreen. Find more simple market recipes from Shahreen and shop along as she visits the market in her June Takeover available on our Instagram Highlights.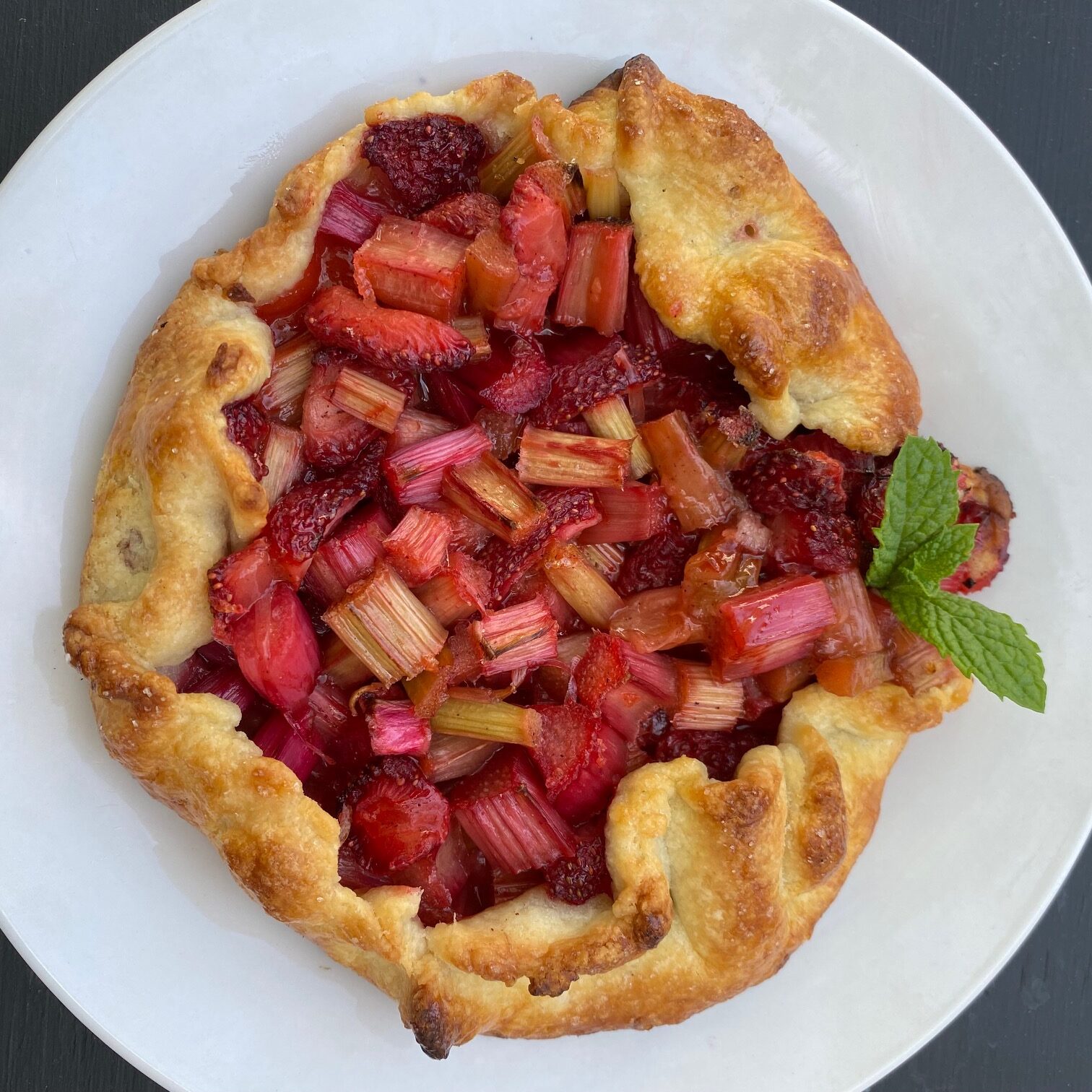 Mini Strawberry Rhubarb Galettes
---
Ingredients
Crust:
1 ⅓ cup all-purpose flour from Sunrise Flour Mill
2 Tablespoons sugar
½ teaspoon fine salt
½ cup unsalted butter, cubed, frozen
1 Tablespoon cider vinegar
⅓ cup ice water
Filling:
2 cups strawberries, quartered
2 cups rhubarb, sliced into ½" pieces
⅓ cup sugar
⅓ cup brown sugar
1 Tablespoon lemon zest
3 Tablespoons cornstarch
To assemble:
1 egg, beaten
1 teaspoon water
Instructions
First, make the dough. In a food processor, combine the dough ingredients and slowly drizzle in water and vinegar. It should come together and form a ball. Cut dough into 4 pieces for 4 mini galettes, and wrap dough balls in plastic wrap or a plastic bag and chill thoroughly before rolling out.
Next, combine all filling ingredients together in a large mixing bowl. Set aside.
Use a rolling pin to roll out the chilled dough in a circle about 1/8 inch thick. Add additional flour as needed. Add ¼ of the filling for each mini galette and fold over the edges. Whisk the egg and water (egg wash) together and brush over the crust of the mini galettes.
Bake at 425F for 30 minutes on a greased baking tray. The galettes are done when the crust is
browned and the filling is bubbly. Let the galettes cool to room temperature. Cut, serve and
enjoy!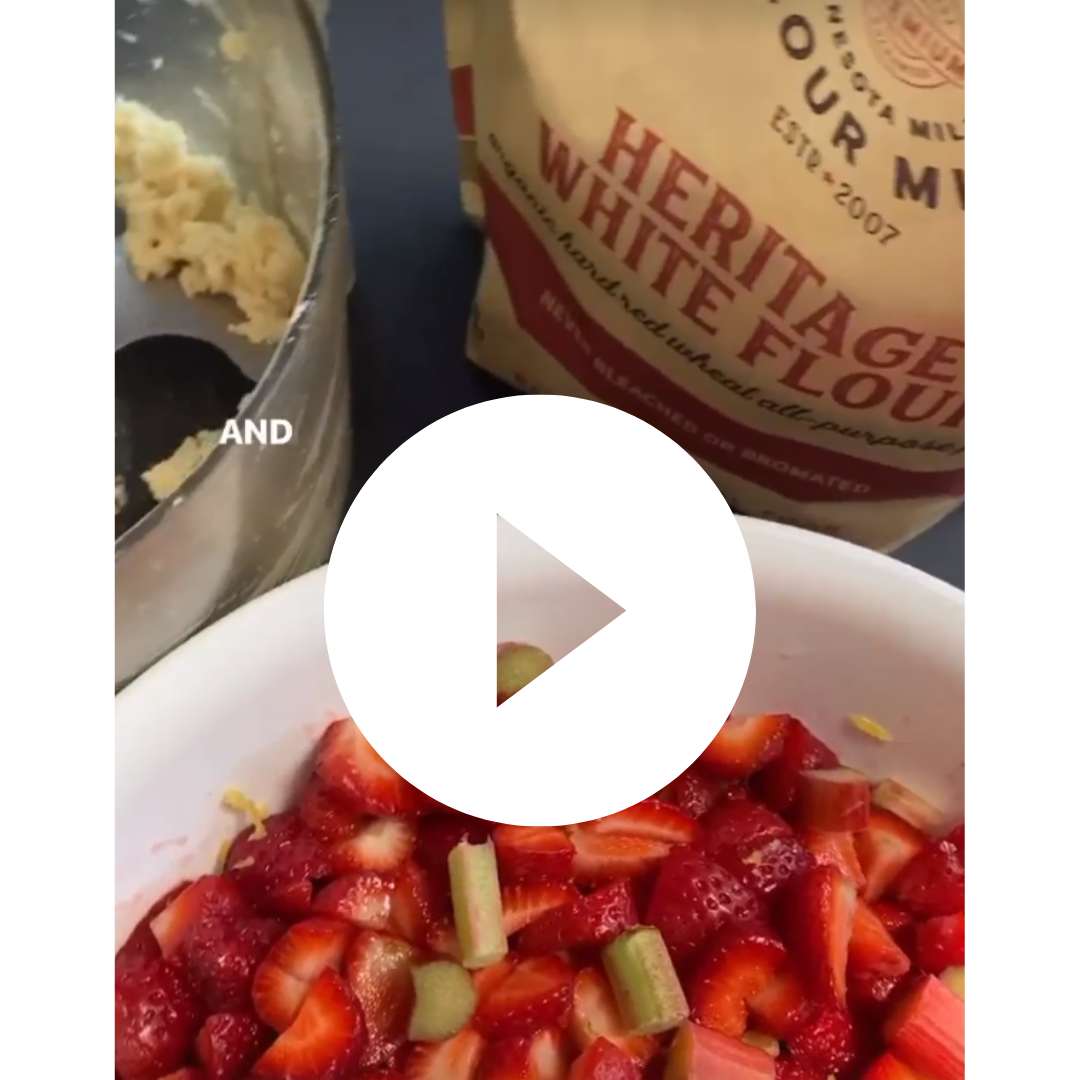 Watch along on our Instagram Highlights as Shahreen prepares this simple market meal!