Delicata, acorn and other varieties of thin-skinned winter squash do not need to be peeled. The tender skin is completely edible and will add color, texture, vitamins and fiber to you recipe. Remember to thoroughly wash your squash before cooking!
Serve on it's own for a vegetarian main or an elegant side dish with some Sunshine Harvest Farm lamb chops or rosemary lamb brats!
Roasted Delicata Squash with Spiced Yogurt Sauce
---
Ingredients
For the Dressing:
1 cup plain yogurt, preferably Greek
¼ cup chopped cilantro
½ teaspoon freshly ground cumin
1 teaspoon freshly ground coriander
1 small clove garlic, crushed and minced
Pinch of salt and freshly ground pepper to taste
For the Squash:
3 medium delicata squashes, seeded and cut into ½ inch thick half moons
3 Tablespoons sunflower oil
1 teaspoon Aleppo chili flakes
For the Pumpkin Seeds:
2 teaspoons sunflower oil
1 medium red onion, cut into thin julienne strips
3/4 cup pumpkin seeds
1 small bunch kale or other greens, chopped (optional)
2 teaspoons maple syrup
Pinch of coarse sea salt
Instructions
Preheat the oven to 400.
Mix the dressing ingredients in a small bowl and set aside.
Mix the sunflower oil and chili flakes in a small bowl, and rub onto the delicata squash, coating the skin and cut sides. Roast for 15-20 minutes until just soft, and nicely caramelized.
Heat the oil in a medium large pan. Fry the red onion over medium heat until brown and slightly crisp. Add the pumpkin seeds and cook, while stirring, until they begin to pop. Optional: Add chopped kale and cook 2-5 minutes, until slightly wilted. Drizzle in the maple syrup and cook for 30 seconds. Sprinkle on the sea salt and remove from the heat.
Place the cooked squash on a platter and drizzle with the dressing. Sprinkle with the pumpkin seed mixture and serve warm or at room temperature.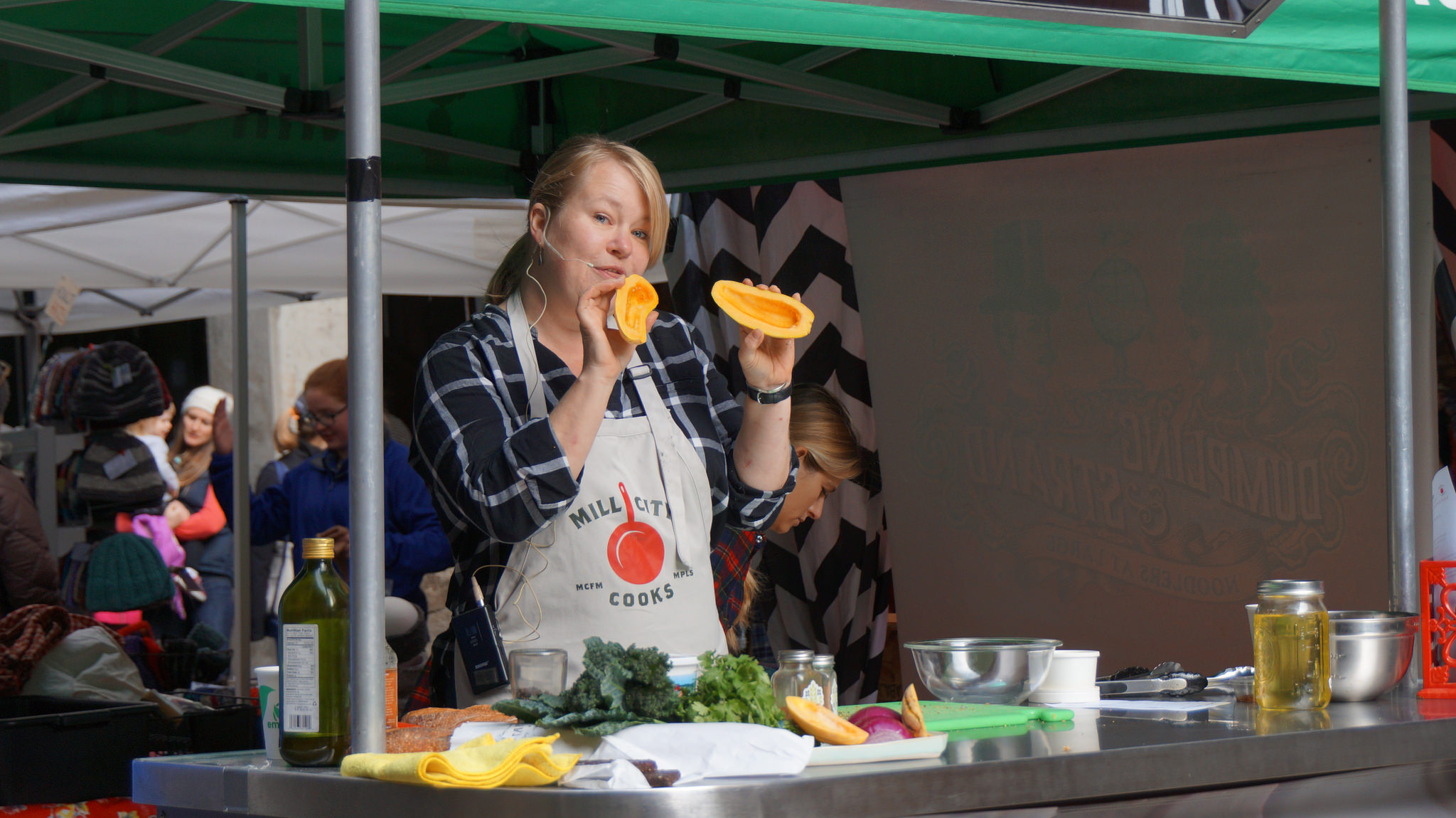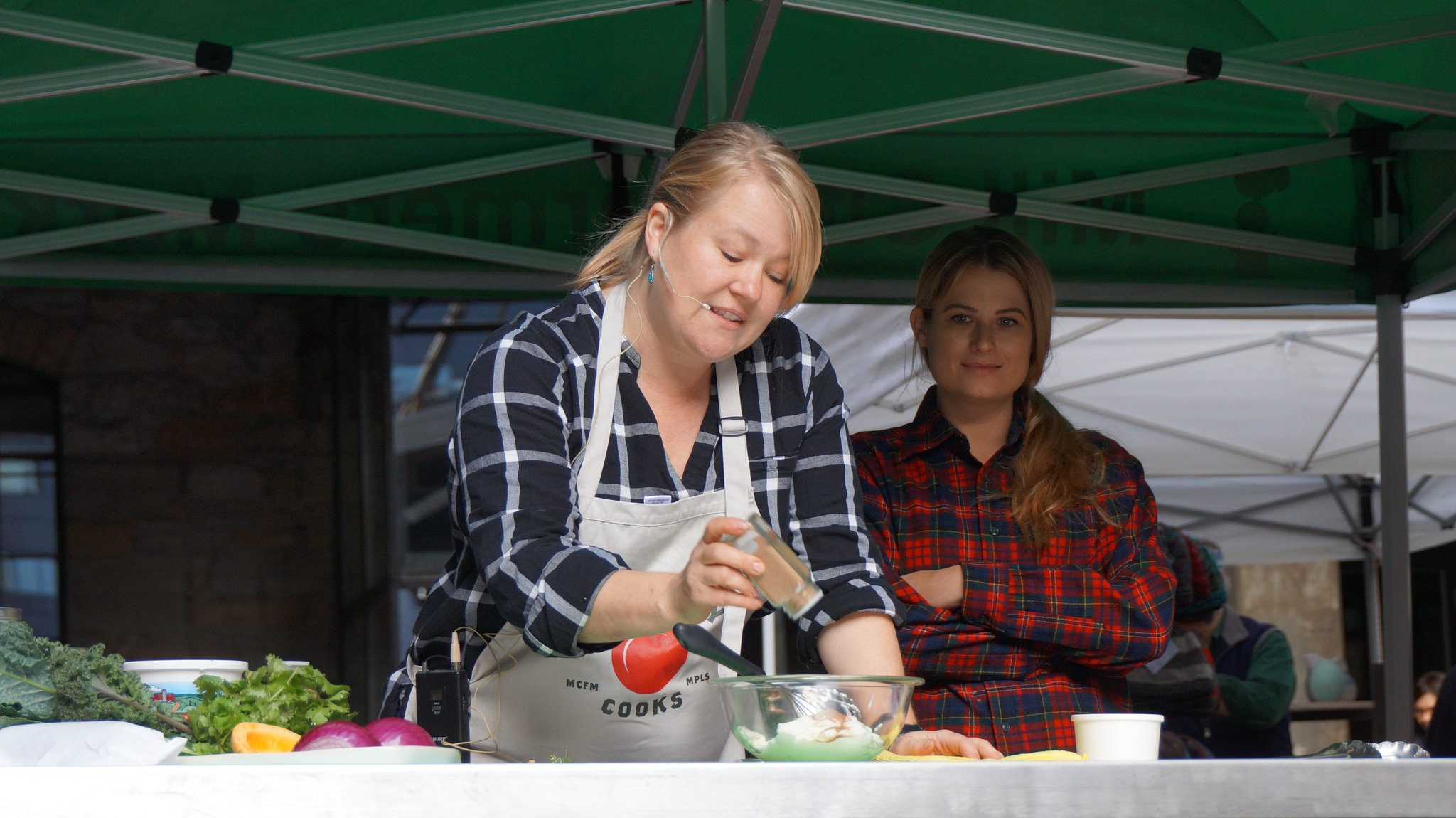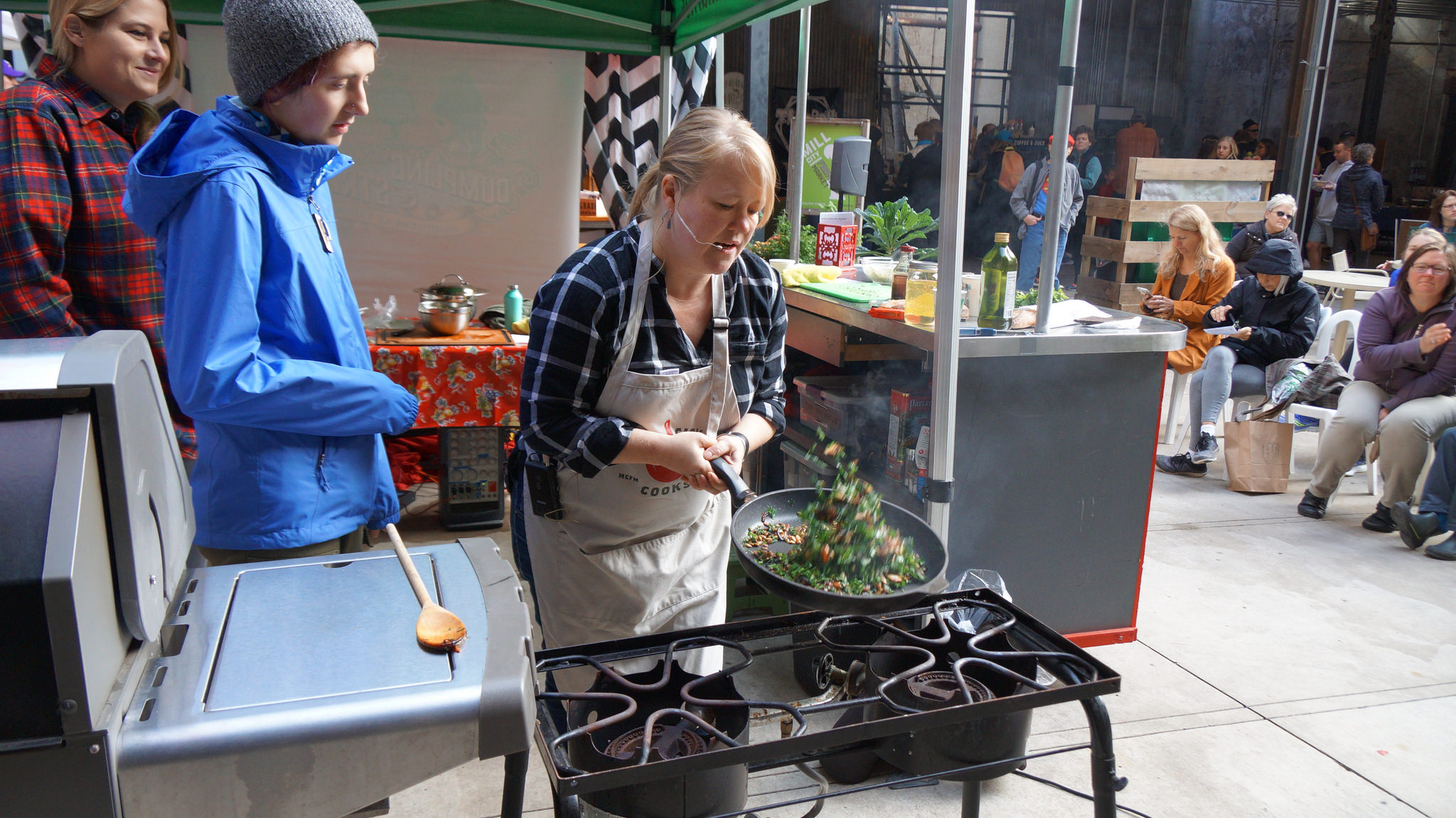 Photos by Mill City Times.