The State of Minnesota considers farmers markets essential grocery providers, and we plan to remain open to serve our community every Saturday May through October, unless otherwise directed by officials. Farmers markets are a vital part of our food system and are essential to our farmers.
We encourage you to stock up on fresh food and pantry items and support your local farmers. Eating fresh fruits and vegetables is a great way to keep our immune systems strong when we need it most.
Thank you for your patience, understanding and goodwill during this quickly evolving time. We are monitoring this situation very closely and will communicate any additional changes on this page, our weekly email newsletter, Facebook and Instagram. We deeply care about you and thank you again for placing your trust in Mill City Farmers Market. 
Special thanks to the Minneapolis Foundation for their support of our Covid -19 essential efforts
SAFETY
Community health and wellness have been at the core of our mission since we opened 15 years ago. We take our role in local food access seriously. We are closely following CDC, Minnesota Department of Health and Minnesota Department of Agriculture guidance, recommending that physical distancing is essential to mitigate the spread of COVID-19.
Farmers markets have long been places to gather and build community. However, this season we must follow public health and safety recommendations and resist the urge to linger and socialize. We all have a critical role to play in preventing the spread of COVID-19.
We have made the following changes to our market to ensure our community's safety and do our part to help mitigate the spread of the COVID-19:
Limiting numbers of customers and entry points to be in compliance with CDC's physical distancing guidelines

Adding spacing between vendor stalls to provide safe physical distancing

Providing sanitizing products and sanitizing high-touch surfaces regularly

Cancelling market events including cooking demos, sampling, music and other entertainment
Continuing to offer SNAP/EBT sales and Market Bucks matching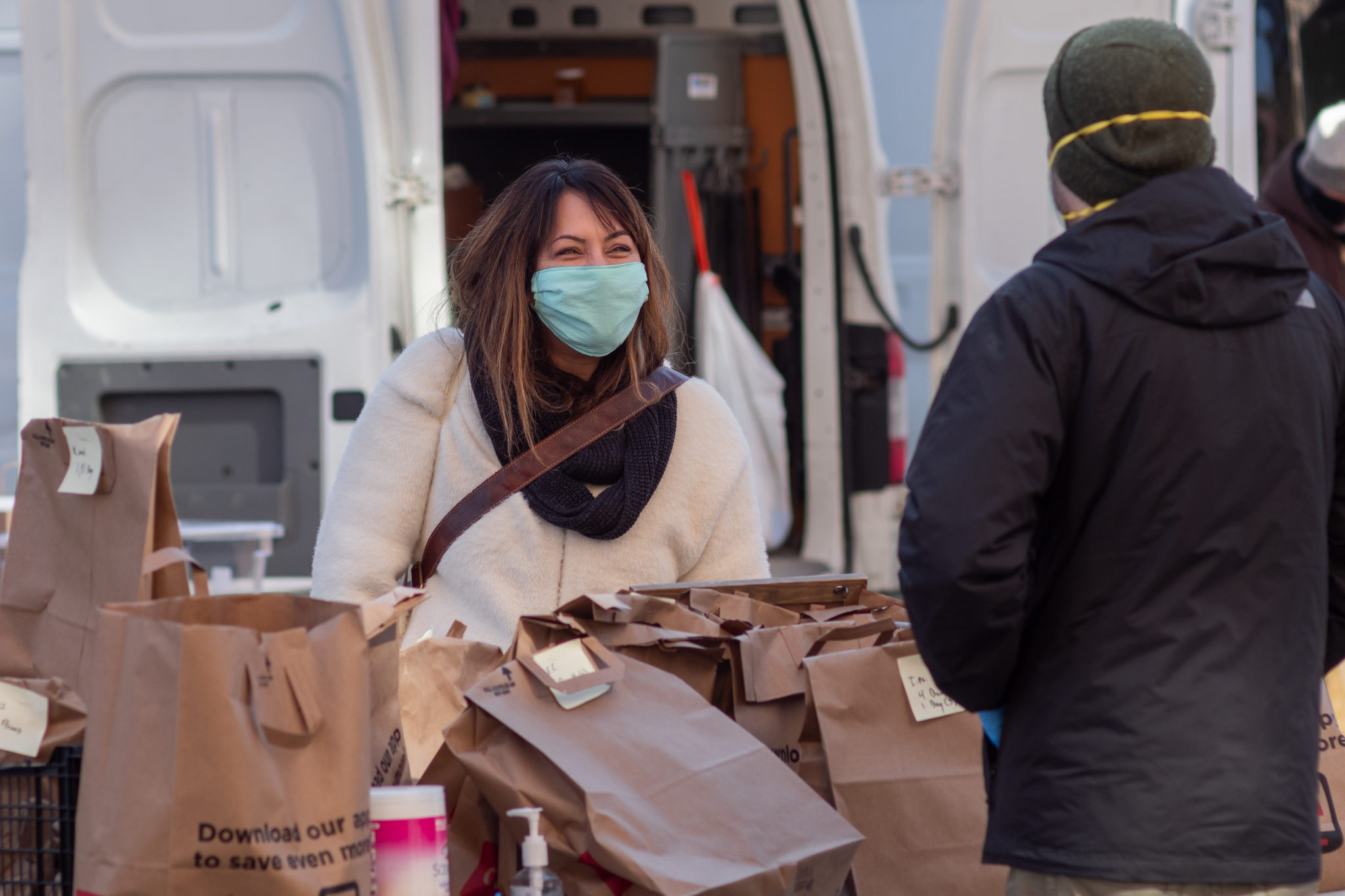 Market Rules
Please help us ensure a safe and healthy environment for everyone:
Stay home if you or someone in your home are sick. Many of our vendors are making home deliveries, learn more below.

Maintain 6′ distance from others.

No dogs.

Wear a face mask or covering. Our vendors and staff are wearing masks to protect you. Please wear a mask to protect them too. Many of our vendors live in rural communities, where an outbreak would be devastating to small-town hospitals.

Limit shoppers to 1 if possible. A 2nd shopper may wait at our entrance to help carry items or pairs may separate to pick up items from multiple vendors more efficiently.
No eating or drinking on-site. Takeout is available from vendors at 2nd St. & Chicago Ave.
Don't touch. Let vendors serve you.
Limit socializing. Keep your visit short and do not linger, socialize or congregate inside the market, so our vendors can serve as many customers as possible. Save conversations for digital platforms.
Plan to use the restroom at home. The museum is closed to the public.
Shop efficiently.

 

Preorder online

, and shop with a grocery list for walk-up purchases.