Mike Noreen, a 13-season veteran of the Mill City Farmers Market and owner of Burning River Farm, is no stranger to the question "Are these carrots organic?"
In 2006, Mike chose to certify his farm, now located 80 miles northeast of Minneapolis in Frederic, Wisconsin, as Naturally Grown rather than USDA Organic.
Many customers believe that all farmers who sell at Mill City Farmers Market are certified organic. While not all of our farmers are USDA Certified Organic (many are), they do all adhere to our Sustainability Statement which recognizes Certified Naturally Grown a grass roots alternative to certified organic.
Like organic, Certified Naturally Grown farms do not use synthetic chemicals or genetically modified organisms and manage soil and water responsibly. Unlike organic, Certified Naturally Grown is a non-governmental organization that relies on peer reviews rather than third-party organizations to inspect its farms. This system encourages farmer-to-farmer networks and reduces paper work and expenses, which was enough to convince Mike.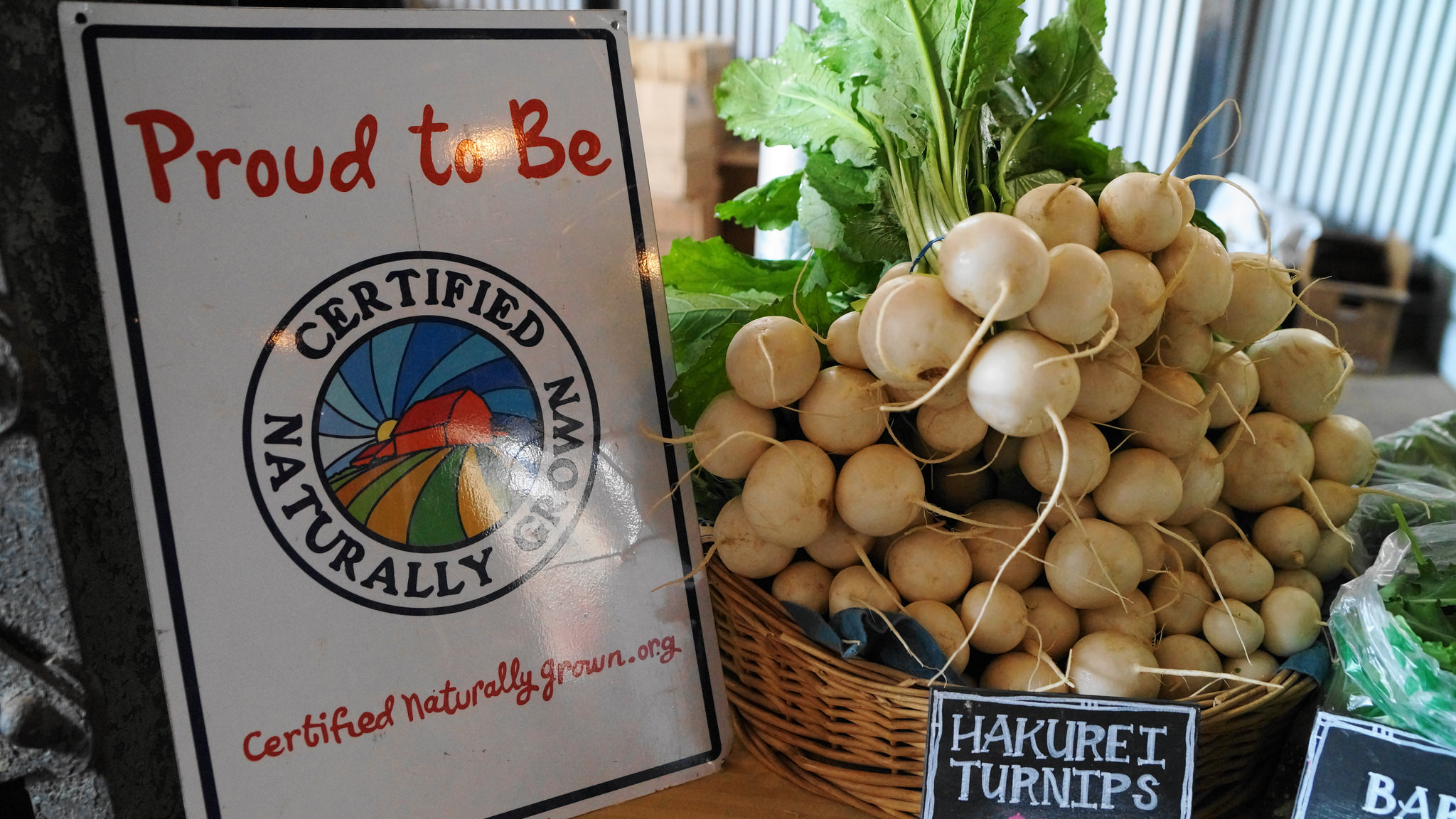 On his 15-acre farm, Mike manages insects with row covers, weeds with hand weeding and disease with crop rotation. He uses compost and cover crops to improve the health and fertility of the soil, growing produce you can feel good about.
Burning River Farm specializes in field-grown greens and salad mix as well as standard and heirloom varieties of tomatoes, peppers, eggplant, squash, potatoes and more. In addition to farmers markets, Burning River Farm has a 200-member CSA share and several wholesale and restaurant accounts around the Twin Cities.
You can find Mike at the Mill City Winter Markets inside the Mill City Museum through November through January with onions, potatoes, winter squash and other  storage vegetables.
Questions about Burning River Farm or the Market's Sustainability Statement? Leave them in our new comments section below!