We just finished a great 2016-17 indoor market season! Read all about attendance, sales, vendors and programs in our Winter Market Review info-graphic below.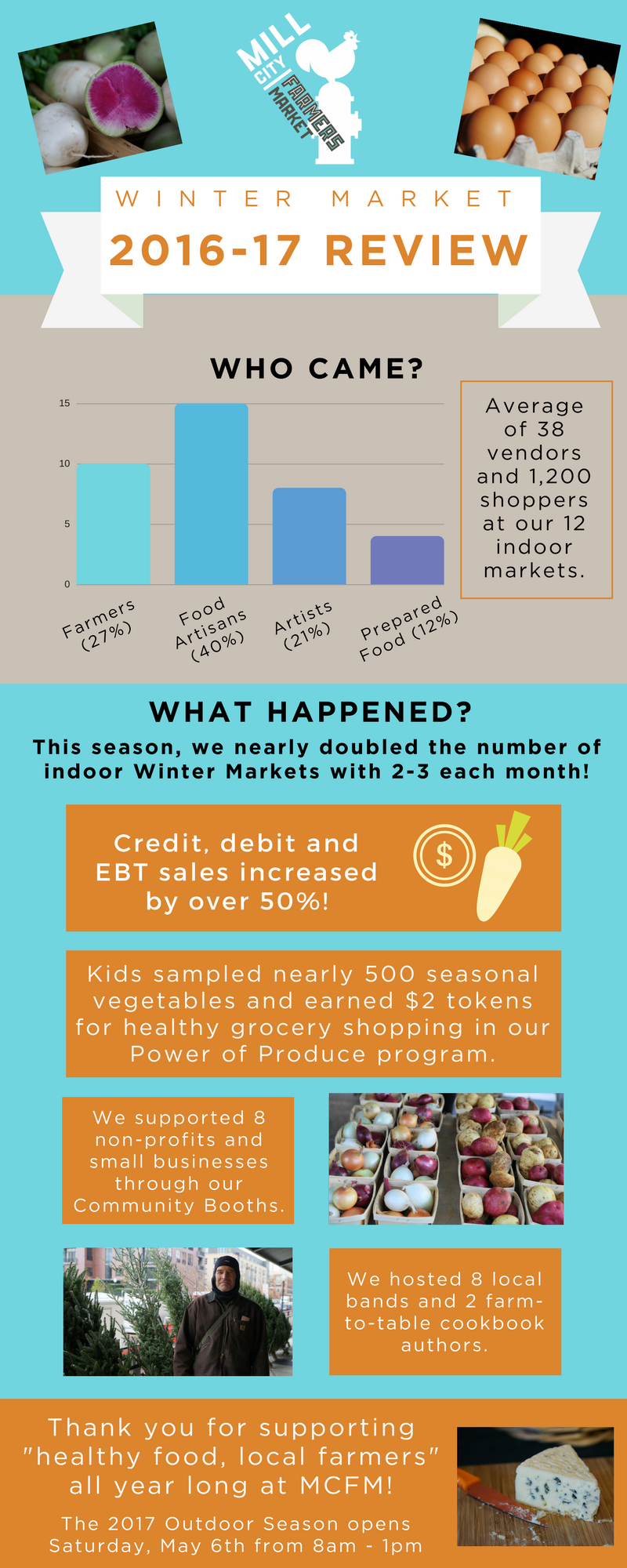 More information about Opening Day 2017 can be found here.
Click here to learn more about our indoor winter markets, select Saturdays November through April from 10 a.m. to 1 p.m. inside the Mill City Museum.