It's time to start thinking about 2021 CSA's! Below is our list of Mill City Farmers Market vendors offering a variety of produce, cheese, meat and more CSA's–all available to pick up at the market on Saturdays. Learn more below.
---
The hippies keep talking in code. What is a CSA?
CSA stands for Community Supported Agriculture and is a way to purchase food directly from a local farmer. You pay the farmer a set price at the start of the season and in return the farmer delivers food to you for a set number of weeks. Although the most common type of CSA is for seasonal vegetables, many of them also include other products of the farm like eggs, meat, cheese, fruit, bread and honey.
Your commitment to a CSA supports farmers at the beginning of the season when expenses are at their highest and income is at its lowest (before farmers are able to grow, harvest and sell their product). CSAs allow for more even cash flow for upfront expenses like seeds, licenses, equipment and other supplies.
Did you know that CSA's are rooted in black history? Read more about American farmer Booker T. Whatley and his contributions to the modern CSA movement in this article from Mother Earth News.
---
Vegetables

Burning River Farm
Burning River is a Certified Naturally Grown (the grassroots alternative to USDA Organic) farm located in western Wisconsin, offering a Market Share CSA. Rather than picking up a box of produce every week, a Market Share is just like a gift card that you buy at the beginning of the year to shop their booth all season. You purchase what you want, when you want and any balance can be rolled into a future season.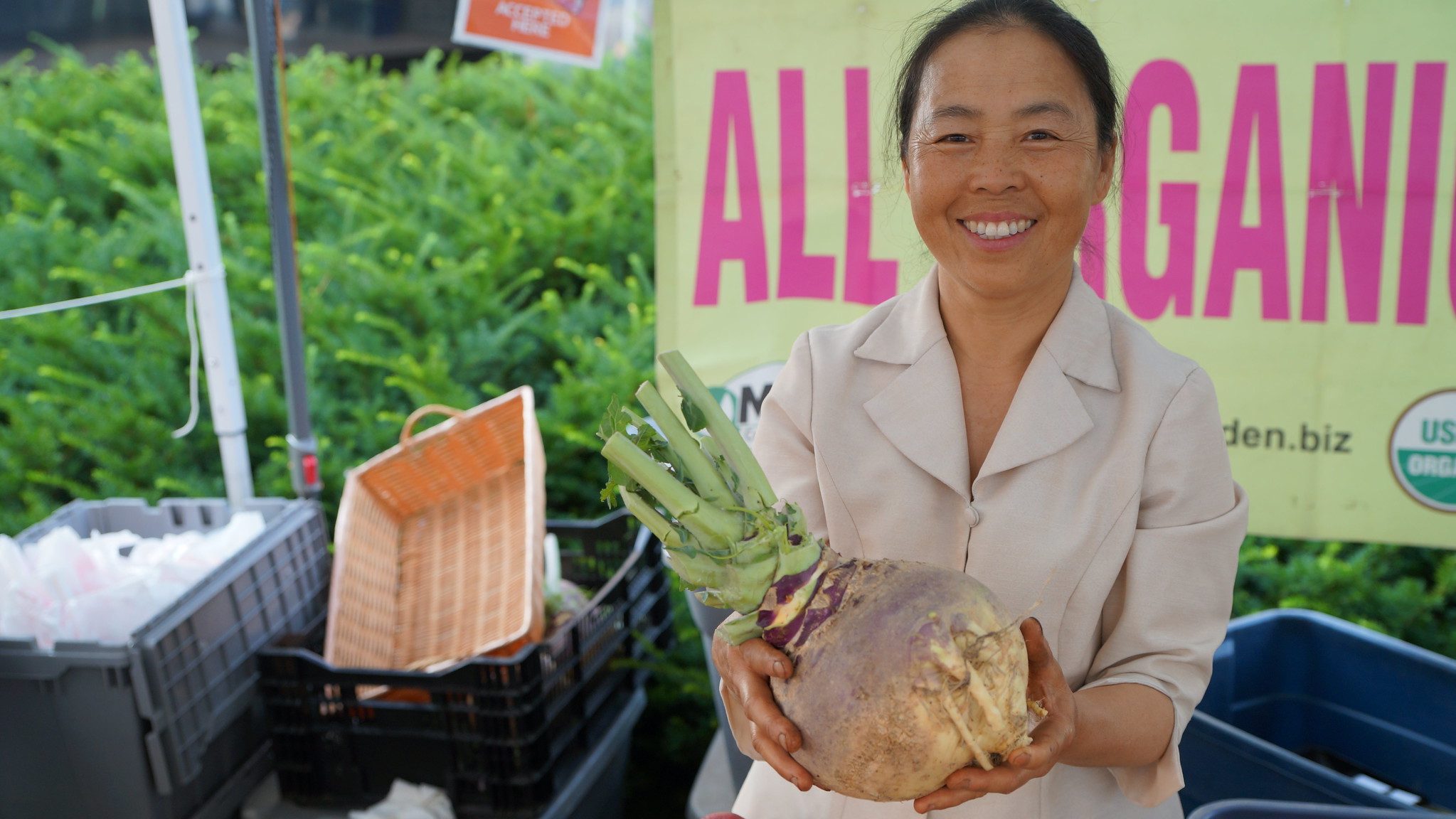 Mhonpaj's Garden
Mhonpaj's Garden is a certified-organic vegetable farm in the Stillwater and Marine on St. Croix area owned by May Lee and her daughter Mhonpaj Lee. Their 2021 veggie share is available from June through October and offers over 70 varieties of seasonal vegetables and herbs.

Northwood Mushrooms
Northwood Mushrooms Farm is a certified-organic mushroom farm in western Wisconsin, offering a mushroom CSA with a variety of fresh shiitake, oyster, lion's mane, and other cultivated and foraged mushrooms like hen of the woods and chanterelles. The share also includes at least one of their value-added products like: reishi mushroom brownies, smoked shiitake mushroom butter and dried shiitake powder.

PRAIRIE HOLLOW FARM
Prairie Hollow Farm offers a year-round CSA from their farm in southwest Minnesota. The standard CSA box includes a variety of seasonal vegetables with the option to add other farm products likes eggs, cheese, jam, bread and beef.
Urban Roots
Urban Roots is a St Paul-based nonprofit organization with the mission to build vibrant and healthy communities through food, conservation and youth development. The youth interns help grow and maintain 6 urban farm plots full of a wide variety of herbs and vegetables.
Note: Urban Roots is not a full time vendor at MCFM, so their CSA is available for pick-up at Mississippi Market on E. 7th Street in East St Paul only.

Womens Environmental Institute
The Women's Environmental Institute is an environmental research, renewal and retreat center designed to create and share knowledge about environmental issues and policies relevant to women, children and identified communities especially affected by environmental injustices; to promote agricultural justice, organic and sustainable agriculture and ecological awareness; and to support activism that influences public policy and promotes social change. Their 40-acre certified organic farm is part of this programming and offers a robust 3-season CSA.
MEAT & DAIRY

COSMIC WHEEL CREAMERY
Choose 16 or 20 weeks of farmstead cheese from on-farm micro-dairy, Cosmic Wheel Creamery. Delicious cheeses are made from 100% grass fed cows milk from a small herd in western Wisconsin. Each week will includes 3/4lb of cheese (1-2 types), such as raw milk aged cheeses (gruyere, gouda, cows milk manchego, and farm originals) as well as pasteurized fresh cheeses including feta, ricotta, quark, and fresh cheese curds. Cosmic Wheel Creamery is a part of Turnip Rock Farm, which also offers three sizes of vegetable CSAs, as well as meat, egg and cheese add-ons.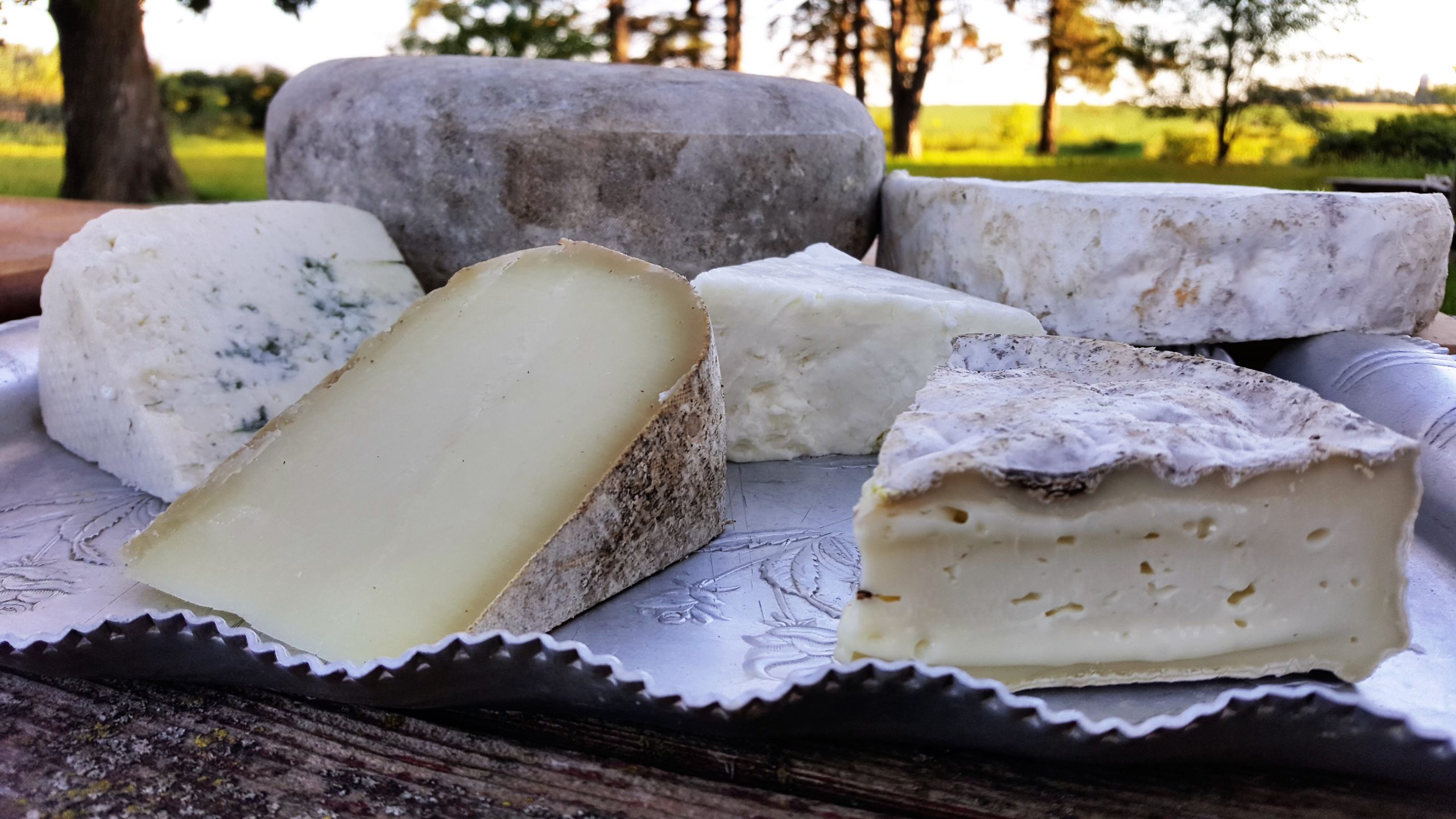 SHEPHERD'S WAY CHEESE CSA
Shepherd's Way Cheese's 6 or 12-month cheese CSA provides you a monthly 4-6 piece selection of artisan sheep cheese, including award-winning favorites, harder to find limited availability cheeses and sneak peaks at cheeses in development. Your cheese share is picked up monthly at select locations including Mill City Farmers Market.
SINGING HILLS GOAT DAIRY
Singing Hills is an artisan goat cheese dairy farm near Nerstrand, Minnesota in the process of transitioning from Lynne Reeck to her niece Lizy Bryant. In addition to cheesemaking, they raise a small herd of milking Saanen and Nubian does and are in the early stages of becoming an agricultural and artistic resource for Black Minnesotans and their families. When fully operative, this land will function not only as a farm but also a gathering place, learning facility and generative nexus for wellness and creativity.
In their goat cheese CSA, you will receive a monthly 2lb assortment of fresh chevre, feta and cheese curds from Singing Hills small-batch, on-farm cheese plant.

Sunshine Harvest Farm
Meat CSAs from Sunshine Harvest Farm are offered in 6-month "full" and "half" share commitments. A Full Share is approximately 18 lbs. of frozen meat and fresh eggs every month and always includes 2 whole chickens, 2 dozen eggs, 4lbs of lean ground beef and 6lbs of seasonal beef and pork cuts (roast, steaks, sausage, bacon, etc.). You can expect 9lbs of the same meats and 1 dozen eggs from the half share.
Wild Run SaLMON
While technically a "CSF" (community support fishery) not a CSA, Wild Run Salmon offers wild-caught sushi grade Alaskan salmon through their shares. Choose from 10 to 20 pounds of Sockeye, Coho, Chinook and Pink salmon by buying a salmon share from Matt Oxford. All fish are caught and filleted by Matt and his sons on the F.V. "BLUE OX," taking the uncertainty out of buying sustainable fish.
OTHER PRODUCTS OF THE FARM

RED CLOVER HERBAL APOTHECARY FARM CSA
Red Clover Herbal Apothecary Farm offers a spring and summer herbal CSA full of teas, tinctures and salves to support your health throughout the season. The spring share includes a CBD Relief Roll-on 750mg, "Love Your Lover Elixir," seasonal spring tea blend and more. All products are grown and processed on Nancy's certified-organic herb farm in Amery, WI.
More details on her spring share coming soon.
SERIOUS JAM
While not a direct product of the farm, Heidi takes her commitment to local farms seriously. In addition to foraging she purchases fruit for jams and other preserves from Minnesota and Wisconsin farms, including: York Farm, Mary Dirty Face Farm, Humbird Orchard, Lily Spring Farm and Little Hill Berry Farm. All non-local items (like citrus and sugar) are organic. While not an offical CSA, Serious Jam offers a jam subscription club, with two full sized jars of jam each month. This is a great way to get your hands on special, super small-batch flavors just for club members! Give a jar to a friend, bring as a hostess gift, surprise your beloved or hoard them for yourself — it's all good.
For more information on shopping local at the market, read our Sustainability Statement and Why Buy Local resources.