MCFM vendor Solomon's Bakery specializes African and Caribbean breads for wholesale markets and artisan French pastries for the market at their family-run bakery in New Brighton.
By Mecca Bos
---
To get a sense of the popularity of Solomon's Bakery, you have to see the Saturday morning Mill City Farmers Market craze with your own eyes. Construction cones keep the long, anticipatory line in check– you could almost imagine a traffic director as a next step. The exquisite chocolate croissant is that legendary.
Veronica Anczarski is the sort of Renaissance woman who could have done anything. And she did do many things before landing on her calling as one of the best bakers in Minnesota.
Business, fine arts, painting, sculpting, and cooking all called to her as she made her way from her native Nigeria to Chicago where she studied at DePaul University. But a fateful job in that city's Cornerstone Cafe, where she was filling in for a friend allowed her baking talents to shine, and she stayed in the industry.
"I didn't see myself in suits every day," she remembered.
Veronica and her daughter Priya at their Bakery in New Brighton, MN
After traveling to Minnesota for a visit, Veronica wound up staying and started leaning even more into baking. As a new mother interested in healthy eating, she noticed that there was a niche to fill in vegan, organic, and African and Caribbean pastries.
"In African and Caribbean culture, bread is not eaten as a sandwich. We snack on the breads, it's more like a snack or something you would eat with a sardine, it's not part of the main course. It's a little sweeter, denser, and chewier."
To meet the needs of this community, the bakery has developed Solomon's Agege Bread, which she compares to a Pullman's Loaf, and other "healthy" breads, including their signature Seven Grain, Multigrain, Sunflower and Pumpernickel loaves. She compares these to Eastern European breads which she says tend to be "dense and heavier." The vegan Challah is also a specialty, using no eggs or dairy. Solomon's vegan creations are so popular because most people cannot even tell that they are vegan.
Solomon's little snacks, called "Chin Chin," are shipped outside of Minnesota to other markets due to their popularity. "They're little cookies– in the African community people don't really get too much into sweets. The sweetest thing would maybe be like a shortbread cookie. It's a piece of fried dough, like little pellets made with eggs and nutmeg."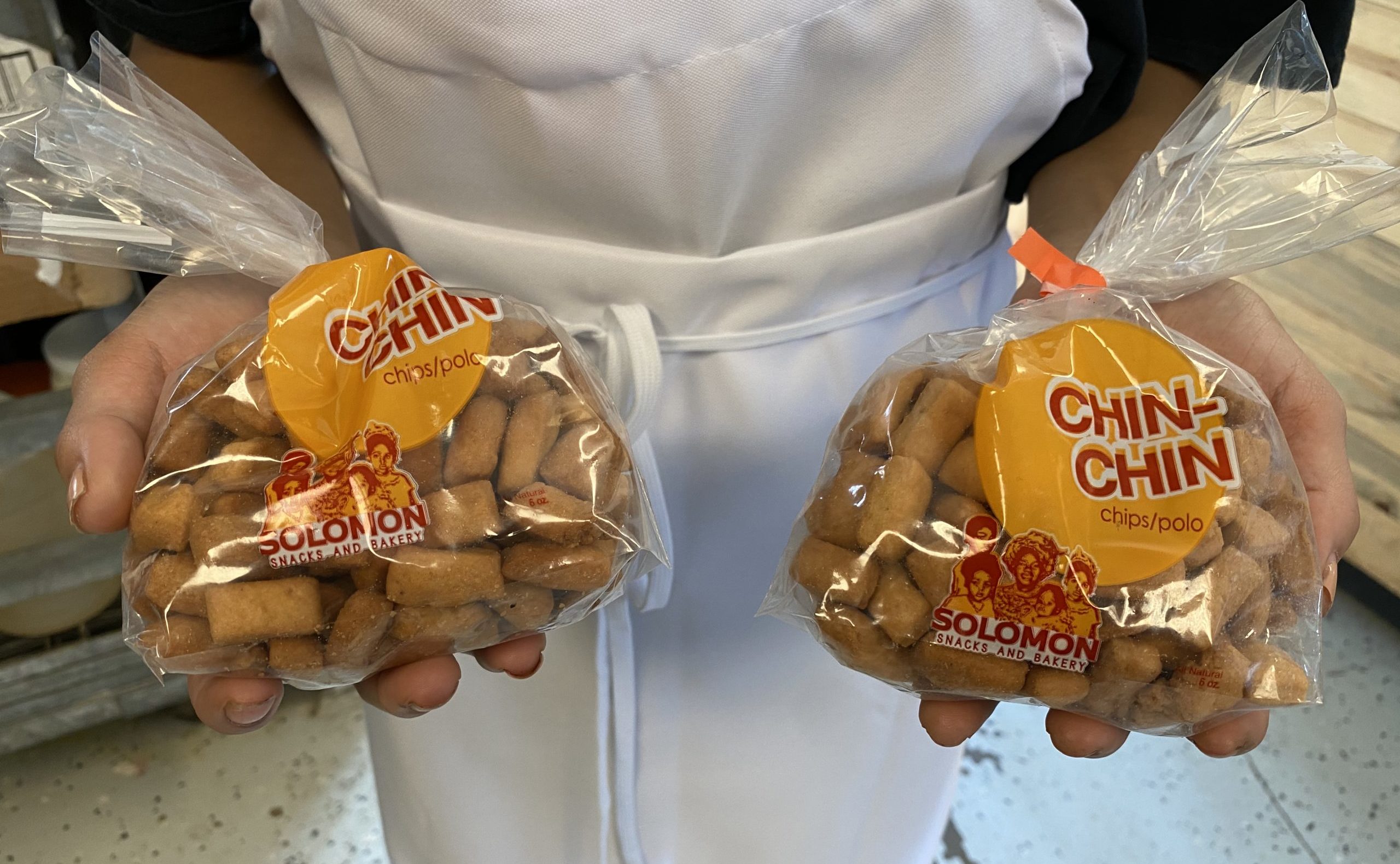 Solomon's is now a family affair. Veronica's children work in the bakery and at the Mill City Farmers Market each Saturday. Her oldest son Solomon (the namesake of the bakery) is now the lead baker– his mother says his talents are very impressive. His name came to her in a dream, he says, "So, pretty simple."
But there's nothing simple about the team's French pastry work, from chocolate mousse cake to those chocolate croissants that inspire Saturday morning frenzy, to pear tarts using goat milk caramel from Mill City co-vendor Singing Hills Dairy. Veronica says the French pastries are a challenge, and she likes that– she's always trying something new. True enthusiasts of the bakery will call ahead to reserve their favorite in advance.
Solomon describes his mother as "very worldly, curious, driven, and a hard worker who likes things done her way." He said he hadn't originally planned to join the family business but after trying some other endeavors he became a believer. He's looking forward to the bakery "just continuing to grow."
In addition to Saturday's at the Mill City Farmers Market, Solomon's Bakery has a New Brighton location where fresh bread is available every Tuesday, Wednesday and Sunday from 9 a.m. to 5 p.m. Pre-order for markets and learn more at solomonsbread.com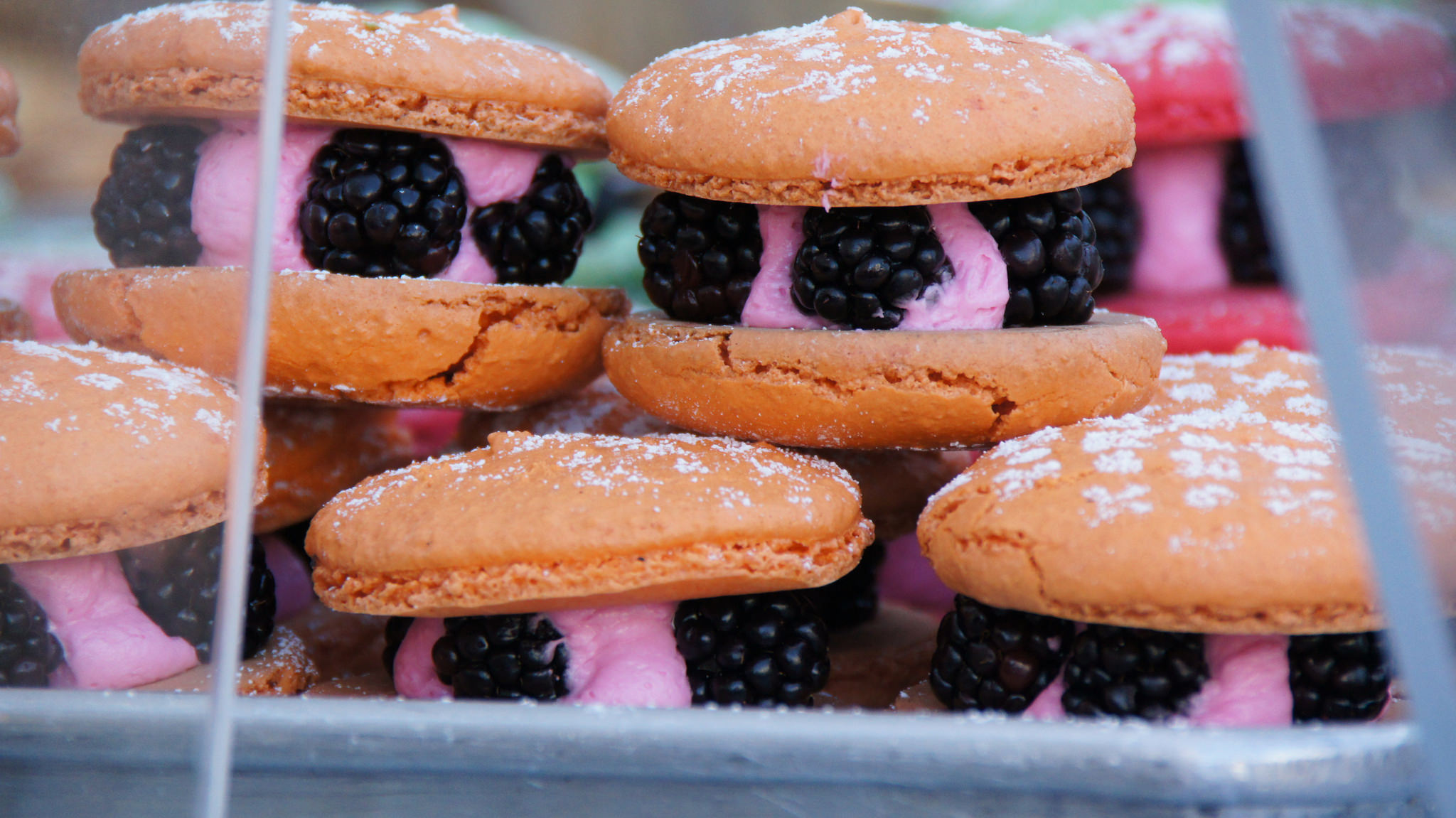 French pastires from Solomon's on display at the market
Solomon's Bakery in New Brighton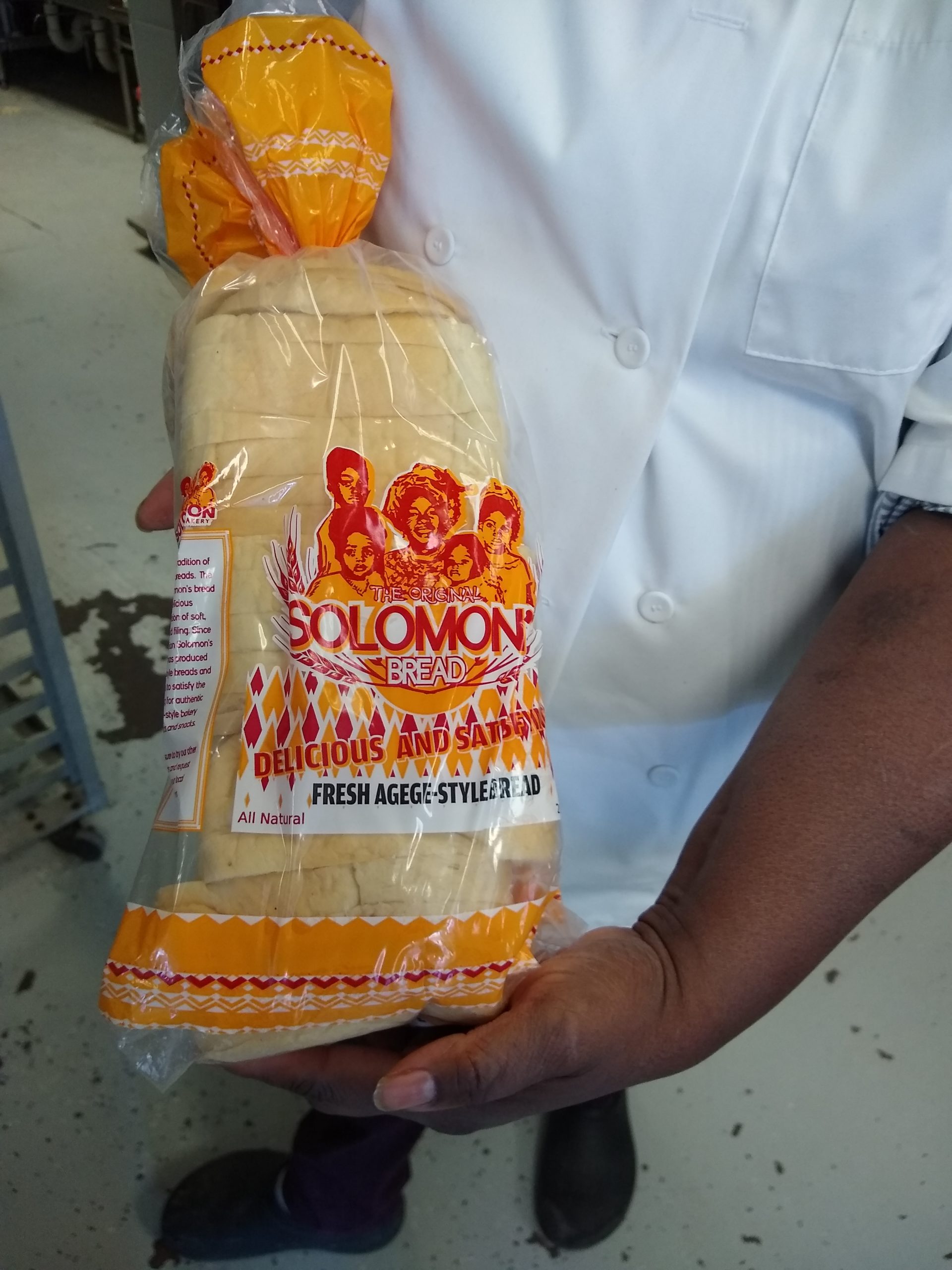 Freshly baked African and Caribbean breads, sweets and also imports available in the bakery's storefront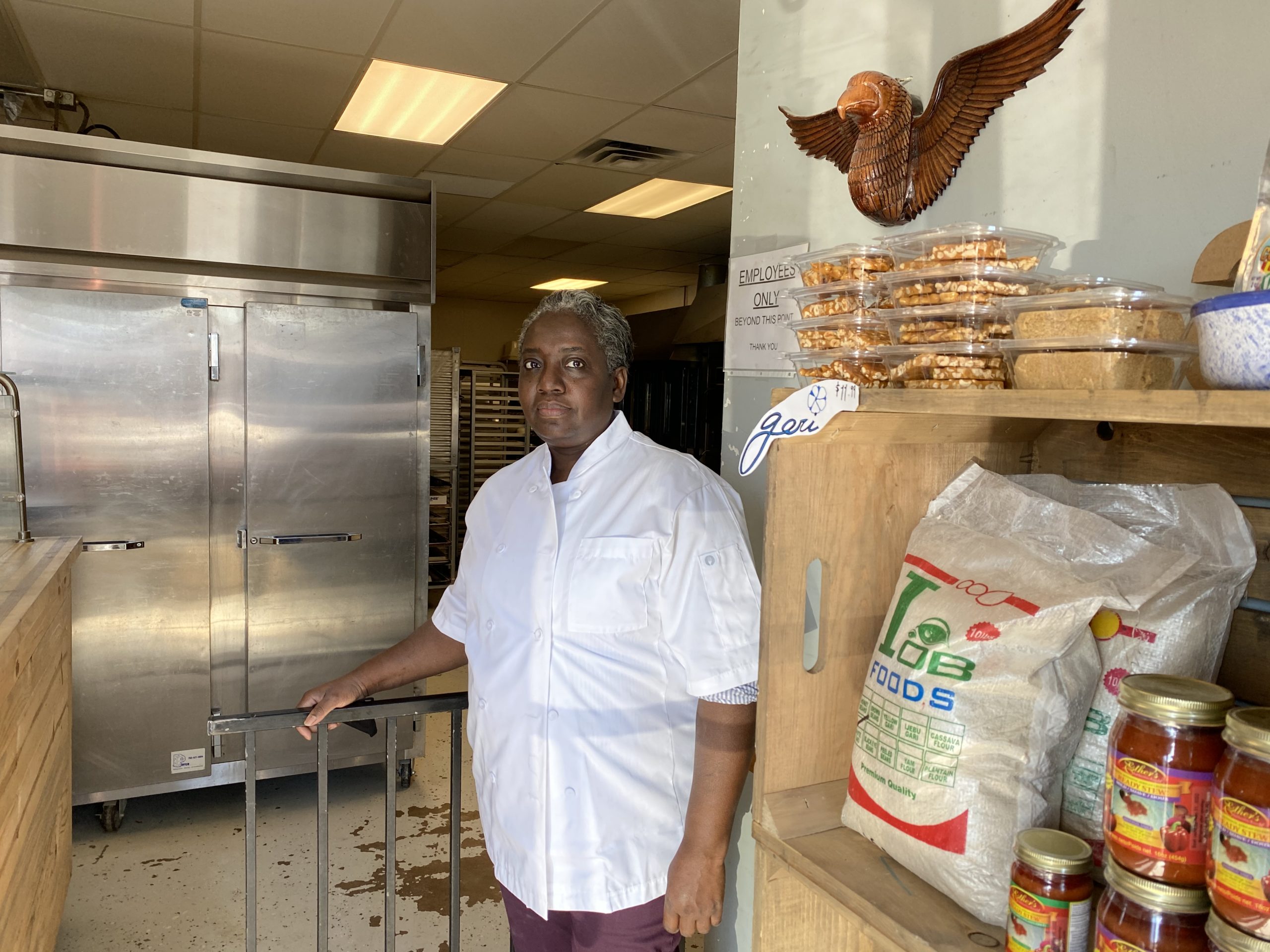 …and the legendary chocolate croissant!