Commit to shopping local year round with a winter CSA from one of our farmers! What is a CSA? Community Supported Agriculture (CSA) is a way to purchase food directly from a local farmer. You pay the farmer a set price at the start of the season and in return the farmer delivers food to you for a set number of weeks. Although the majority of CSA farms sell vegetables, many of them also include the option to purchase items like meat, cheese, fruit and honey. Your commitment to a CSA supports farmers at the beginning of the season when they need income for upfront expenses like seeds, licenses, equipment and other supplies before they are able to grow and sell food.
The following CSAs are available to pick up at our winter markets, which are a hybrid of indoor and open air shopping on select Saturdays November through April, dates below. CSA pick-up dates vary from vendor to vendor. Learn more below!
WINTER MARKETS 2020/2021
November 14 & 21
December 12
January 9
February 13
March 13 & 27
April 10 & 24
Year Round CSA's

Prairie Hollow Farm
Winter CSA Shares are for sale at Prairie Hollow Farm. Every share purchased this fall helps Pam and her family purchase a new deep winter greenhouse to grow produce year round! The standard CSA box includes fresh greens like lettuce, spinach and kale; root vegetables like beets, carrots, potatoes, onions and radishes; and other season items like cabbage and squash.
Prairie Hollow also offers add-ons for other farm products likes eggs, cheese, bread and beef. Pick up your share at our winter market Novemeber through April!

Red Clover Herbal Apothecary Farm CSA
Red Clover Herbal Apothecary Farm is offering a one-time CSA style box of herbal remedies to boost your immune system and support your health through the cold and flu season. All products are grown and made on Nancy's certified-organic farm in Amery, WI.
The basic share includes: Elderberry Syrup, Winter Wellness Plant Extract, Winter Warming Elixir (aka 'Fire Cider'), Herbal Sore Throat Spray with Propolis and Cold Season Herbal Tea Blend.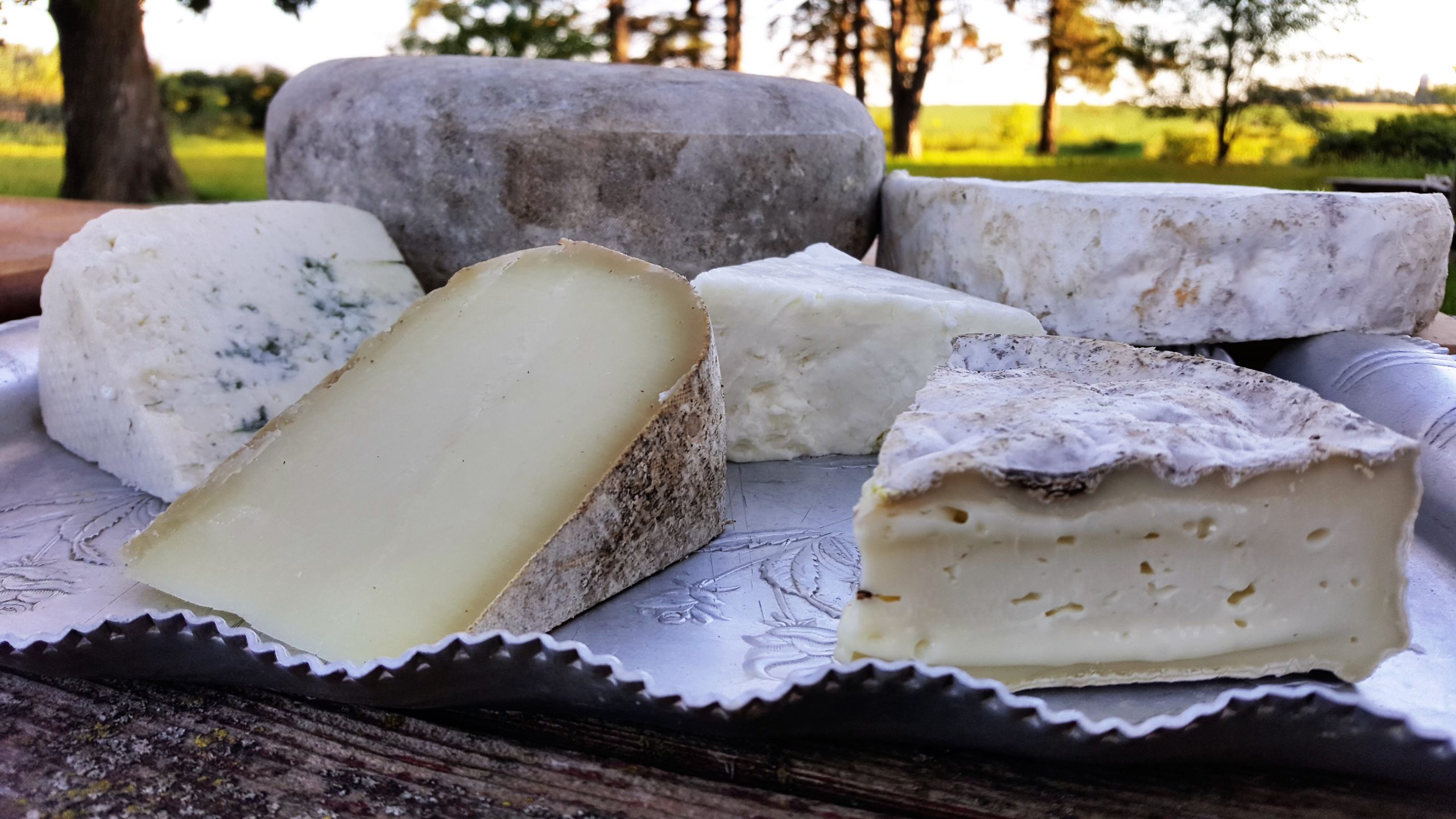 Shepherd's Way Cheese CSA
Shepherd's Way Cheese's 6- month or 12-month cheese CSA provides you a monthly 4-6 piece selection of artisan sheep cheese, including our award-winning favorites, harder to find limited availability cheeses and sneak peaks at cheeses in development. Your cheese share is picked up monthly at select locations including Mill City Farmers Market.
Sunshine Harvest Farm MEAT CSA
Meat CSAs from Sunshine Harvest Farm are offered in 6-month "full" and "half" share commitments. A Full Share is approximately 18 lbs. of frozen meat and fresh eggs every month and always includes 2 whole chickens, 2 dozen eggs, 4 lbs. of lean ground beef and 6 lbs. of seasonal beef and pork cuts (roast, steaks, sausage, bacon, ect.). You can expect 9lbs of the same meats and 1 dozen eggs from the half share.
---
Holiday Specials
Nistler Farm – Christmas Trees
Preorder your Christmas tree from Nistler Farms. In 2020, Jeff is offering wil balsam trees and decorative dogwood branches. Contact Jeff Nistler at nstlrfrm@frontiernet.net or 612-816-3653 or talk to him at our November markets to reserve your tree!
Vikings & Goddesses Pie Company
Preorder farm-to-table Thanksgiving and winter holiday pies (and frozen pie crusts!) for pick up at our winter markets on 11/14, 11/21 and 12/9. Orders must be placed by 8 a.m. on the Friday before each market at: vikingsandgoddessespiecompany.com. Note: Frozen pie crusts are only available as preorder items and will not be available for walk-up market sales.