In the fourth and final installment of our Regenerative Farming & the Environment series with our sponsors The Nature Conservancy in Minnesota, The Nature Conservancy's (TNC) Climate Policy Manager Sachi Graber discusses nature-based solutions for climate change in Minnesota. The local TNC chapter is headquartered just two blocks from the market and works to conserve the lands and waters on which all life depends, working toward their vision of a world where people and nature thrive.
By Sachi Graber, Climate Policy Manager for The Nature Conservancy in Minnesota
---
Climate change has arrived in Minnesota. It's already impacting our state's lands, waters, wildlife and people; and while we're far from the rising seas, we're still seeing its effects locally in the form of drought, dying trees, warming winters, heavy rains and flooding events. Many of us are personally experiencing climate change in the form of soggy basements, uncertain crop yields and an abbreviated ski season.
But that doesn't mean we have to think of climate change as this big, scary boogeyman coming for all of Minnesota. We can take action for Minnesota's future right now, and we can do it with the simplest climate solution of all: nature.
Nature-based solutions—things like reforestation, cover cropping and rain gardens—are under-utilized strategies we can implement now to capture more carbon and reduce emissions from land-use changes. They can also make our communities more resilient (did you know that urban tree planting and rain gardens help to reduce the risk of floods during heavy precipitation?). These nature-based opportunities exist in all corners of the state, particularly in agriculture. Farmers and ranchers are already showing us the power of working lands by using cover crops, responsibly managing grazing lands and reducing soil tillage to protect the environment in addition to feeding more people.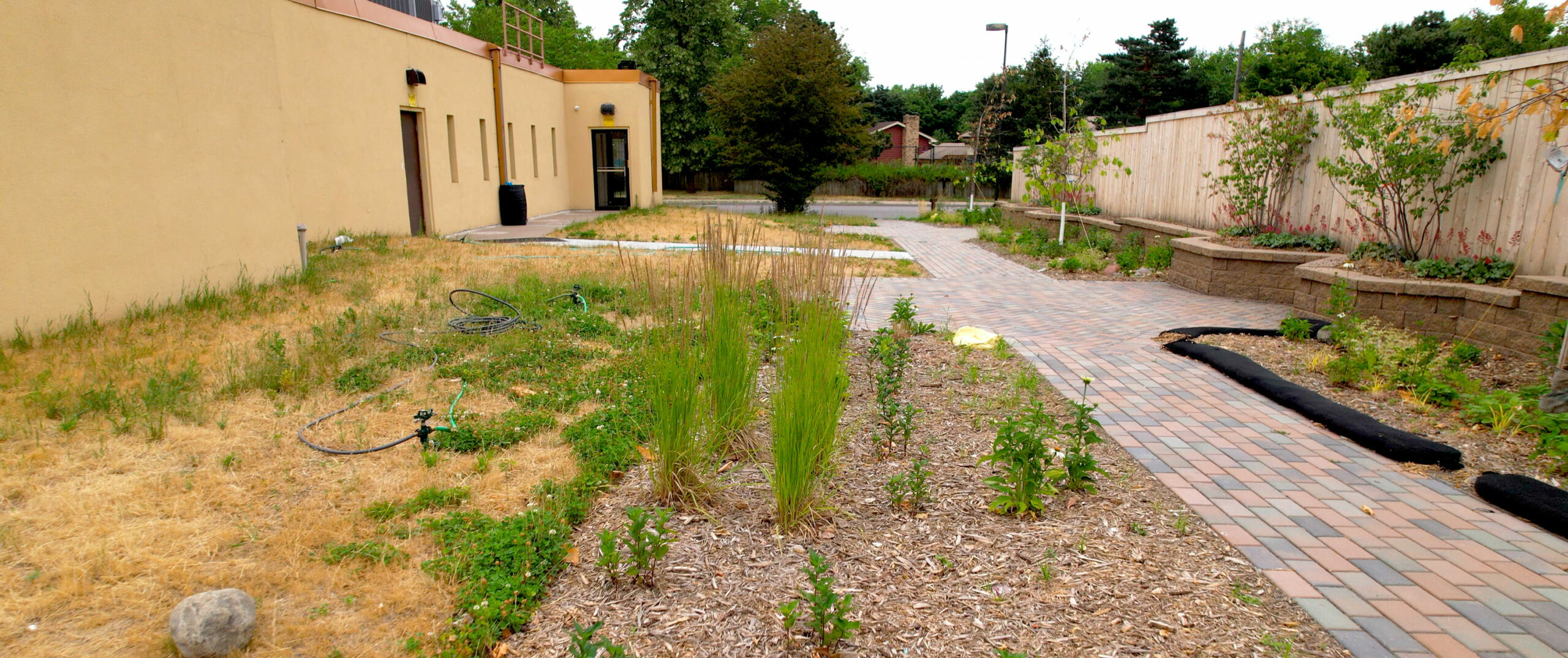 Stormwater management approaches like rain gardens can help protect people, property and water quality as heavy rains become more frequent. Photo credit Dudley Edmondson.
And the best part? These nature-based solutions to climate change can also dramatically improve Minnesotans' quality of life in the process. Some of the benefits of investing in nature-based solutions include cleaner water and air, improved habitat for wildlife and better opportunities for outdoor recreation.
We know that working on climate issues is hard and at times can be daunting. But we also know that taking action is a powerful remedy for climate anxiety and it can make a huge difference in Minnesota. Do your part by planting climate-smart trees in your own yard, building a community rain garden or speaking up for nature-based solutions in Minnesota.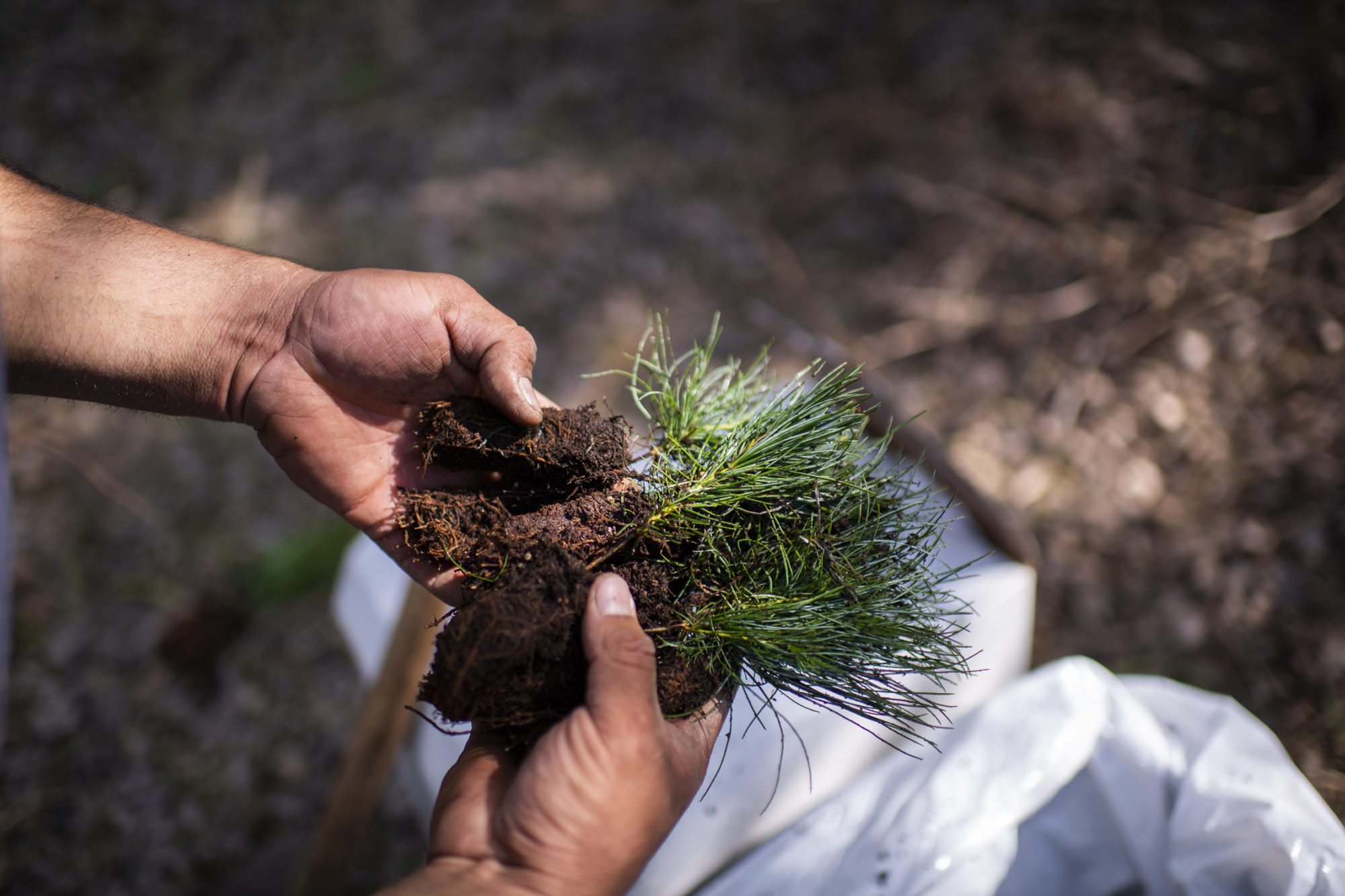 Tree planting is one of our most promising pathways for sequestering carbon from the atmosphere and improving Minnesotans' quality of life. Photo credit David Bowman.
Visit nature.org/treeswatersoil to learn about nature-based solutions, read stories from Minnesotans taking climate action for nature and find inspiration to act in support of a sustainable future for us all.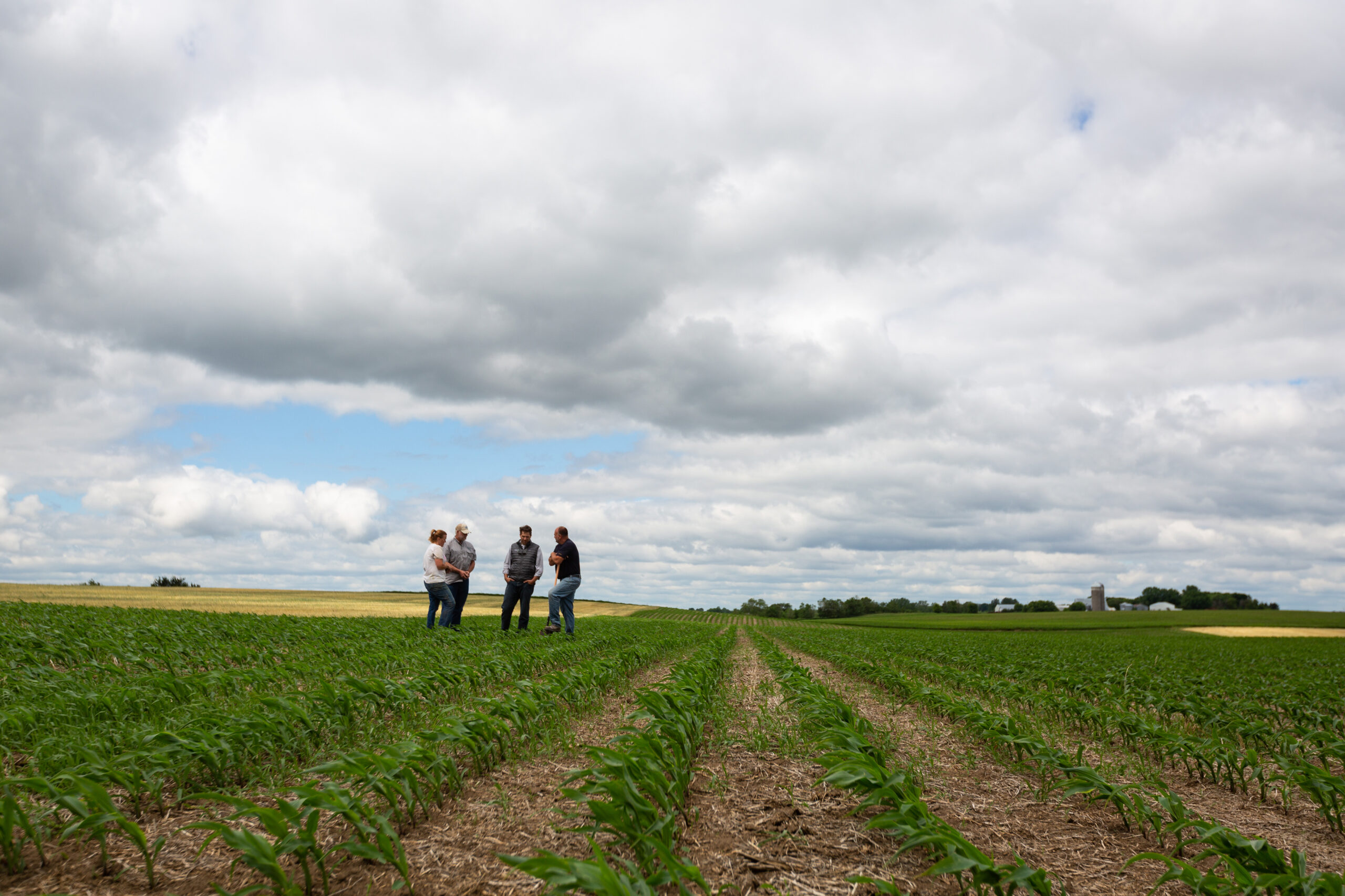 Soil health practices on farm fields like cover cropping can make a big difference for water, climate and farm resilience. Photo credit Jason Whalen, Fauna Creative.