Shop the Mill City Farmers Market inside the Mill City Museum to find unique, local gifts for everybody on your nice list! Look through our gift guide to see the new and much-loved products our vendors have to offer this year!
FOR THE HOST
UFF-DAH! Your hosts put all their energy into your comfort and entertainment so why not give them a gift that will make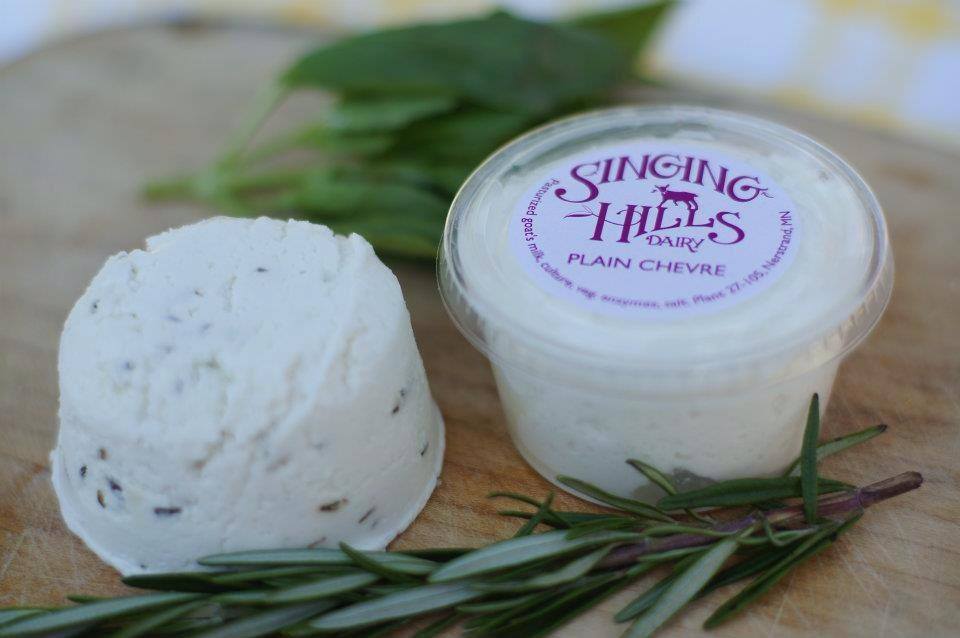 hosting a little more merry!
►Pickled Brussels sprouts, asparagus, garlic, and beets from MARTHA'S JOY. Perfect for an easy appetizer or relish tray!
►A pound of coffee beans from CAFE PALMIRA–a buzz any host would love!
►Mouthwatering salami from RED TABLE MEAT CO. paired with goat and sheep-milk cheeses from SINGING HILLS and SHEPHERD'S WAY
►Pamper your hosts with soaps and other body care products from OLSEN NATURALS or WORKER B
►A seasonal wreath or bouquet of flowers from GOLDFINCH FLOWERS is a lovely way to say "thank you!"
FOR THE COOK
Let the foodies in your life indulge in the best, local ingredients this holiday season!
►Mushroom butters and pates from CHERRY TREE HOUSE MUSHROOMS
►Handmade dried pastas and other Italian treasures from SUNRISE CREATIVE GOURMET
►Dried herbs from URBAN ROOTS FARM to share the flavors of summer!
►Beautiful cherry and maple wood cooking utensils from CROOKEDWOOD
►MCFM tokens from the info booth to buy fresh produce and other ingredients all season long!
FOR THE BAKER
Here at MILL CITY we know that it's a busy time of year for the bakers out there!  Give the bakers you love a treat with these hot items
►Why not give a bouquet of "flours" using the wide variety of Heritage flour from SUNRISE FLOUR MILL
►Artisan chocolate and fragrant lavender from FRENCH NUGGET
►Adding some FLAX from Ellie's Whole Grains adds a nutritious touch to any recipe!
►Give the baker a night off and buy them a gift box from VERY PRAIRIE!
FOR THE CRAFTER
Your crafty friends and relatives will appreciate the time and craftsmanship that goes into each one of these beautiful products from our featured artists
►Hand-crafted bracelets, necklaces, and rings from APRILIERRE and BIRCHBERRY
►Organic cotton skirts, dresses, tops, and more from local designer SASSY KNITWEAR
►Knit hats, mittens, purses, and even ipad covers from BARN SWALLOW GARDEN
►Luscious hand-spun yarn and knit goods from THE ABBEY ALPACAS
FOR THE OUT-OF-TOWNER
Share some Minnesota love with a basket full of products that represent our beloved  north coast region
►The Minnesota staple: wild rice from BIRCHBERRY
►Delicious maple syrup from HORNER'S CORNER
►Honey and other local bee products from AMES FARM and WORKER B
►Seasonal jams, jellies, and festive drink syrups HEATHGLEN FARM
►MCFM hoodie, tote bag, hat, or mug from the info booth to show off your favorite market!
Don't forget Fido! BARKLEY'S BISTRO will be at the market again this weekend selling bones and dog treats for all the "four-legged foodies" out there!