CSA stands for Community Supported Agriculture, and it is a way for community members and consumers (like you!) to support small, local and sustainable farmers and food producers by committing to buying from them for a season. Many CSAs are the length of the growing season here in Minnesota, while others go year-round.
In other words, a CSA "consists of a community of individuals who pledge support to a farm operation so that the farmland becomes […] the community's farm, with the growers and consumers providing mutual support and sharing the risks and benefits of food production" (USDA). You get a firsthand experience of the incredible flavors of the seasons, celebrating the wins and providing an important source of community support in the losses.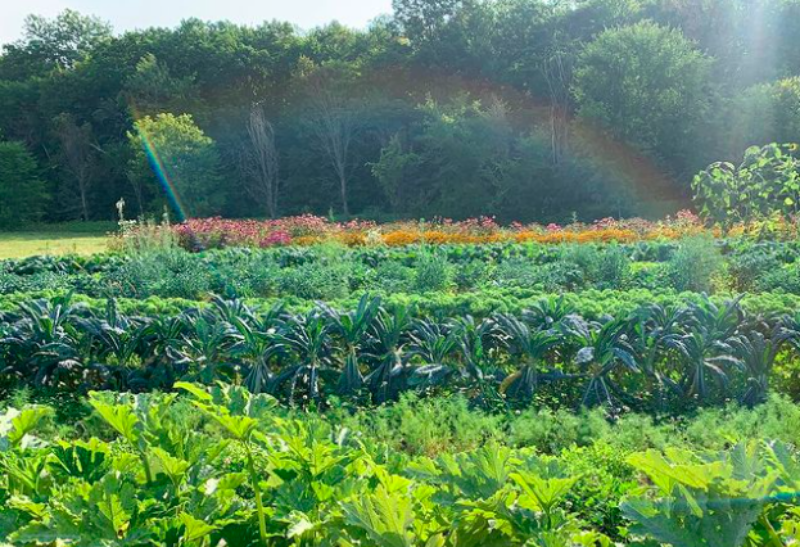 ---
Here's how joining a CSA works:
First, choose your CSA! There are lots of factors to consider when deciding which CSA share you'd like to purchase for the season. Type of share, product availability, pickup sites, cost and sustainable practices are all worth considering.
Next, pay ahead for a season's worth of your share. Paying upfront allows the farm to purchase all of the seeds and equipment for the year, and pay for the labor required to grow the food. A CSA is an opportunity to build a relationship directly with someone who grows your food, and requires you to take on some shared farm risk when it comes to the harvest. 
Then, it's time to pick up your share! Whether it's vegetables, meat, cheese or bread, pick up your CSA from the designated site. This gives you a chance to build a relationship with the person or people who are feeding you each week, as well as other members of the CSA and/or marketplace.
From there, it's all up to you. Be creative with your seasonal hauls, and check out the recipes on our website for inspiration– you can even sort the recipes by season or food item to specialize your search. Have fun and enjoy your food and your connection with those who grew it!
---
Selecting a CSA with pickup at the farmer's market gives you the chance to find the rest of the groceries on your list, all in one place! You can also feel good knowing that all of the vendors at MCFM follow sustainable practices on their land.
Here is a list of the CSAs that will be available for pickup at MCFM this summer. Photos show an example of what you could find in your CSA– the beauty of buying a CSA is experiencing all of the seasons and the amazing flavors that come with them, which means you'll get a new variety of locally grown, freshly picked produce each time you come to the market for pickup.
---
Burning River Farm
Burning River offers a Farmers Market CSA Share– members still pay ahead for the season, but instead of receiving a delivery of vegetables, they use the balance of an "account" to purchase the vegetables of their choice at one of Burning River's market stands (including MCFM!) As a Market Share CSA Member, you purchase your vegetables when you want and choose what you want. It's a flexible, full choice option for getting your vegetables throughout the season and beyond. Learn more and order on their website, linked here.
---
Clover Bee Farm
Clover Bee offers bi-weekly vegetable shares as well as options for a smaller market share or a plant sale share. There won't be any pre-packed CSA boxes, instead they will have bins out for you to choose from at market pick-up. They use low-till practices, focusing on soil health, and offer a wide variety of veggies in their CSA each season. Learn more and order on their website, linked here.
---
Northwoods Mushrooms
Northwoods Mushrooms Direct CSA allows you to pick up fresh, high quality and seasonal mushrooms biweekly at the market. Shares include a variety of seasonal mushroom varieties including beech mushrooms, Lion's Mane, shiitake, chanterelle, Hen of the Woods and more. You'll also receive a recipe with each share that will allow you to make the most of your mushrooms! Learn more and order on their website, linked here.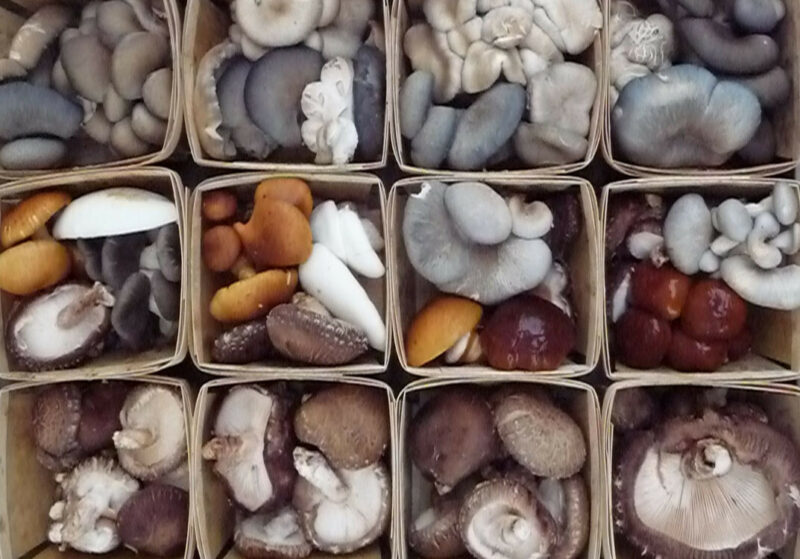 ---
Green Earth Growers
Green Earth Growers is a Certified Naturally Grown farm in Prior Lake, focusing on greenhouse grown bedding plants, cut flowers and hanging baskets. They have full and half options for both vegetable and flower shares, and offer full and extended payment options for each share. Learn more and order on their website, linked here.
---
Mary Dirty Face Farms
Mary Dirty Face began their 5½ acre diversified orchard in 2009, and offers fruit and apple shares each season. Get yourself a full season fruit share or a fall apple share for pickup every other week at the market this summer! Learn more and order on their website, linked here.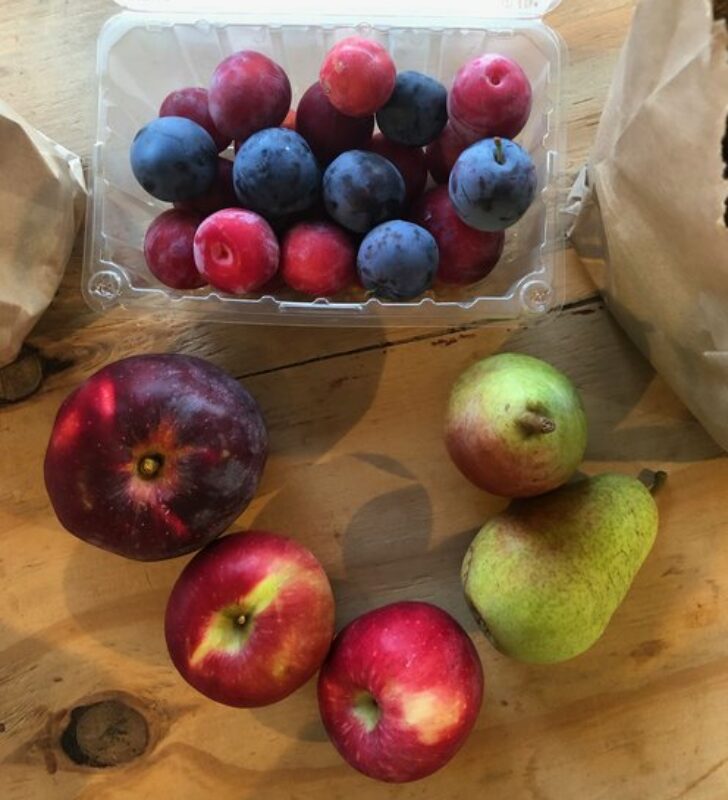 ---
Mhonpaj's Garden
Mhonpaj's Garden is a certified-organic farm owned by mother-daughter duo May and Mhonpaj Lee. They grow a variety of vegetables using organic practices for pest and weed management as well as practicing soil conservation, sustainable water usage and more. Learn more and order on their website, linked here.
---
Prairie Hollow Farm
Prairie Hollow offers full and half shares of classic vegetables as well as many other options, including a soup/roasting share, salad share, beef, pork, bread, egg, cheese and jam shares. Delicious and unique MN grown flavors available for pickup at the market each week. Learn more and order on their website, linked here.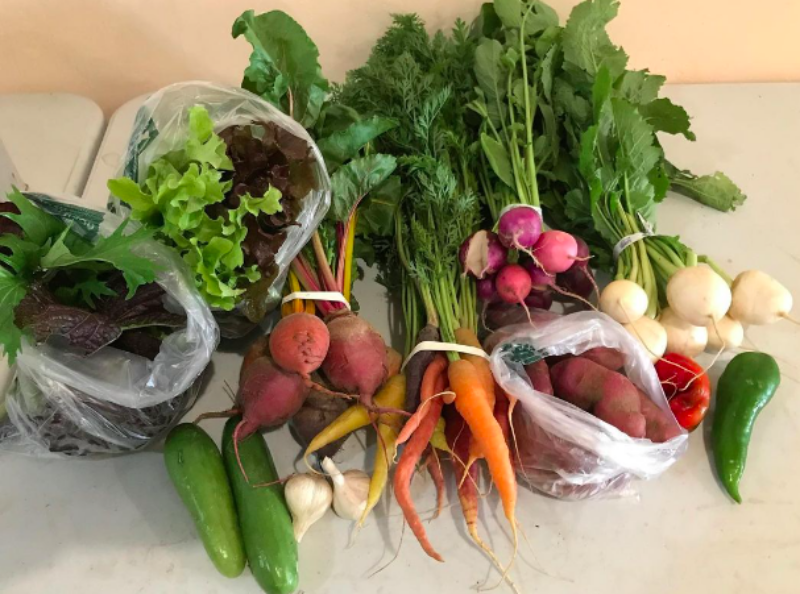 ---
Sunshine Harvest Farm
Meat CSAs are offered in "Full" and "Half" Shares. All shares are a six month commitment. A Full Share is approximately 18 lbs. combined weights of meat/eggs every month. It is delivered once a month to your choice of pickup locations. Sunshine Harvest offers a variety of meats including chicken, eggs, as well as a variety of beef and pork meats throughout the season including roasts, steaks, stew cuts, kabobs, fajita strips, bacon, sausage, ham, brats and more. Also part of the Good Acre CSA add-on! Learn more and order on their website, linked here.
---
Shepherds Way Farm
Shepherd's Way Farms Cheese CSA is a monthly sheep cheese selection you can pick up at MCFM. CSA members have insider access to Shepherd's Way Farms award-winning cheeses, including hard-to-find cheeses and special cheeses and spreads not available in stores. Cheese selections include our more familiar Big Woods Blue, Friesago, Shepherd's Hope, Hidden Falls and the harder to find Burr Oak and Morcella, as well as cheese spreads like our Adobo spread, whey ricotta and others. CSA members are the first to try new cheeses and are also invited to the farm for an annual CSA members only event. Each CSA share also includes news from the farm, cheese care and pairing tips and recipes. Join for 6 months or a full year. Learn more and order on their website, linked here.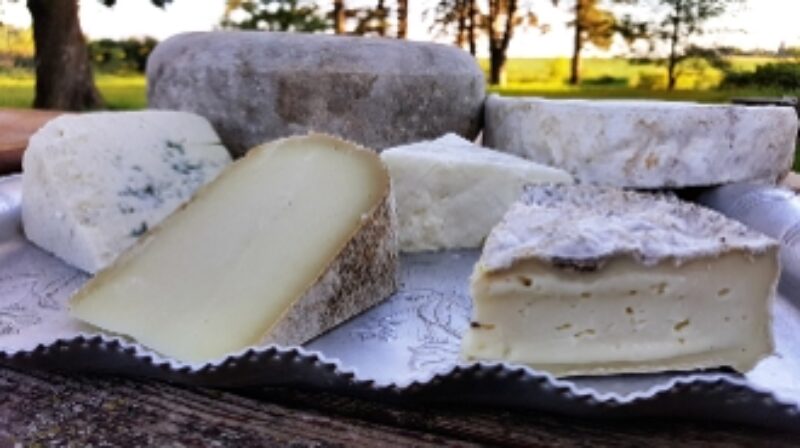 ---
Women's Environmental Institute (WEI)
You can choose from three seasonal CSAs (Spring Greens, Peak Summer, or Autumn Bounty) or sign up for a combination of CSAs for the best value. All of WEI's produce is organically certified, and your purchase directly supports our women-led nonprofit's programs for environmental, farming, and food justice. Learn more and order on their website, linked here.
---
So, which CSA (or CSAs) will be for you this year? Local groceries, stronger food systems and sustainably grown goods await you! Be sure to tag @millcityfarmersmarket on Instagram and show us your CSA haul at market pickup this summer.