2020 was NorYeng Chang Garden's final season at the Mill City Farmers Market after being with us since our first season in 2006. They are retiring after 15 years at our market and a decades-long career in farming. Join us in thanking NorYeng for everything they have contributed to MCFM over the years!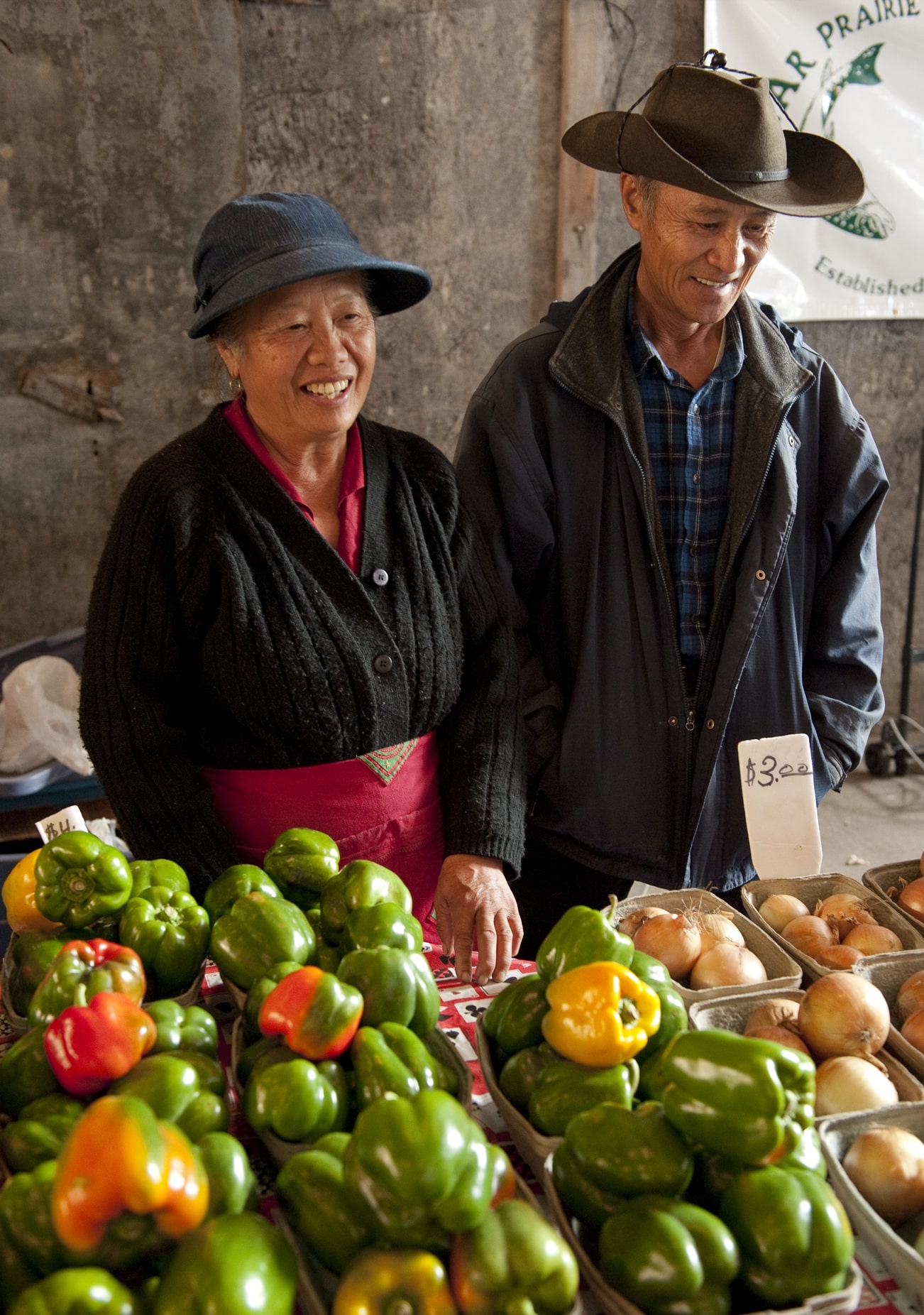 ---
NorYeng and his wife Kayleen were the first farmers to call asking for a spot at the Mill City Farmers Market back in 2006 when the Market opened. As they planned their crops for the season, they wanted to be sure that they had enough planted for this new market, which they learned about from the Market's founder Brenda Langton who was buying their produce for her restaurants.
NorYeng served with the United States Army in the Vietnam War, and in 1980 he, his wife and their children immigrated to the United States from Laos as refugees. They lived in Green Bay, Wisconsin and grew cucumbers for a local pickle company. Eventually, they moved to Minnesota they stared their own farming business, and they now grow quite a bit more than cucumbers.
NorYeng Chang Garden is now a 4.5 acre farm in the Stillwater area. At their stall you'll find everything from asparagus and snap peas to rare Asian greens like Malabar spinach, beautiful fresh herbs and fresh raspberries – both summer and fall types! When NorYeng and Kay Lee aren't at the farm, you'll find them spending time with their grandchildren or at their church, where NorYeng was a minister for years.