Mill City Farmers Market is here to inspire nutritious, local recipes all year! In our weekly email newsletter, we feature recipes from market chefs, MCFM vendors and local cookbook authors featuring seasonal items from the market. Take a look at the 10 most popular recipes of 2021 and get ready to save and bookmark your favorites.
1. Asparagus Bisque
Creamy vegetable soup that can easily be made vegan with the use of almond milk. Save this one for something new to try with the spring harvest.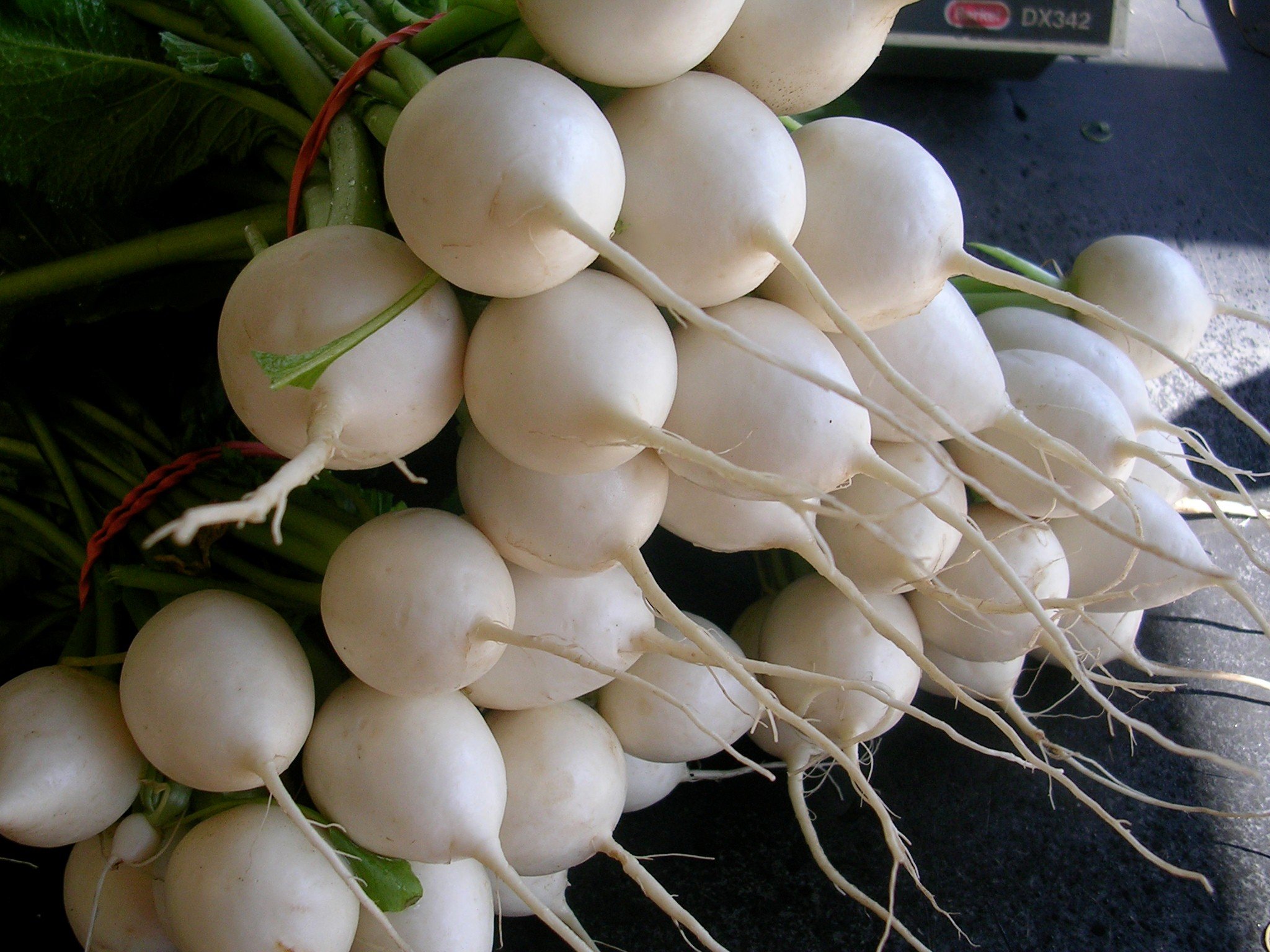 2. Pickled Hakurei Turnips
These tender, sweet, white roots are only available when the farmers around here grow them. Hakurei salad turnips behave more like a radish in a horticulture sense, but are milder, juicier and just as crunchy. They can be eaten raw, lightly steamed or pickled for canning like in this recipe from Nick Schneider.
3. Salmon Poke
This recipe comes from Mill City Farmers Market Vendor Matt Oxford, owner of Wild Run Salmon. If you've spoken to Matt at markets, he probably told you this simple recipe and a story or two from the fishing season in Alaska where he and his sons fish and fillet wild sushi-grade salmon, perfect for recipes like this.
4. Maafe: West African Peanut Stew
This comforting vegan stew combines colorful sweet potatoes, collard greens and red bell pepper with spices and chunky homemade peanut butter–extra credit to anyone who uses locally grown peanuts during their fall season! Keep it mild or serve with market favorite Shahiya Chutney for a spicy kick.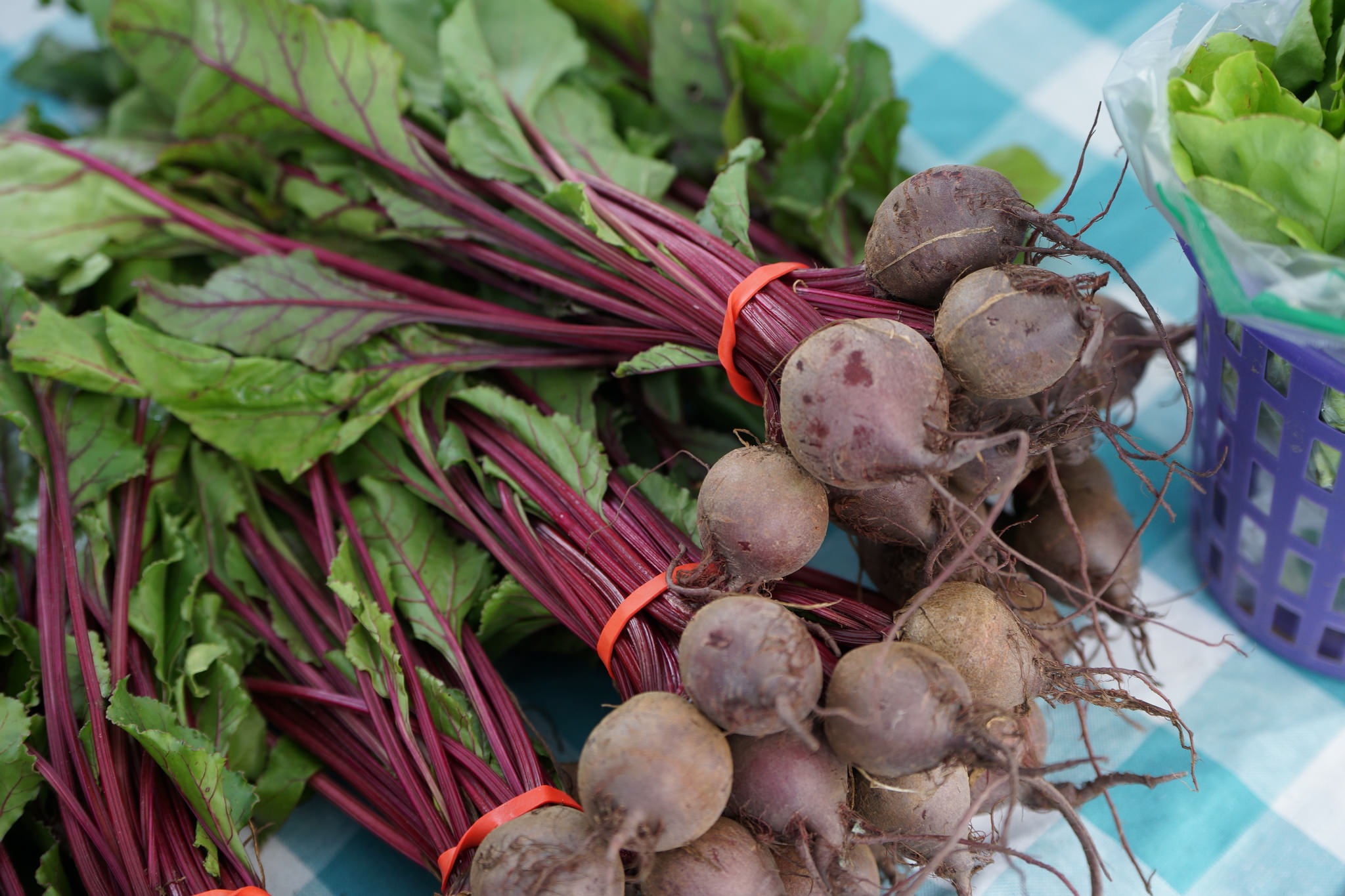 5. Beet and Bean Burgers
These veggie burgers are packed with beets, carrots, mushrooms and lots of protein. The taste is mild but flavorful and sure to satisfy burger cravings. Even veggie burger skeptics will be eating them up. Get your kids involved mashing beans, shaping patties, and topping their burgers.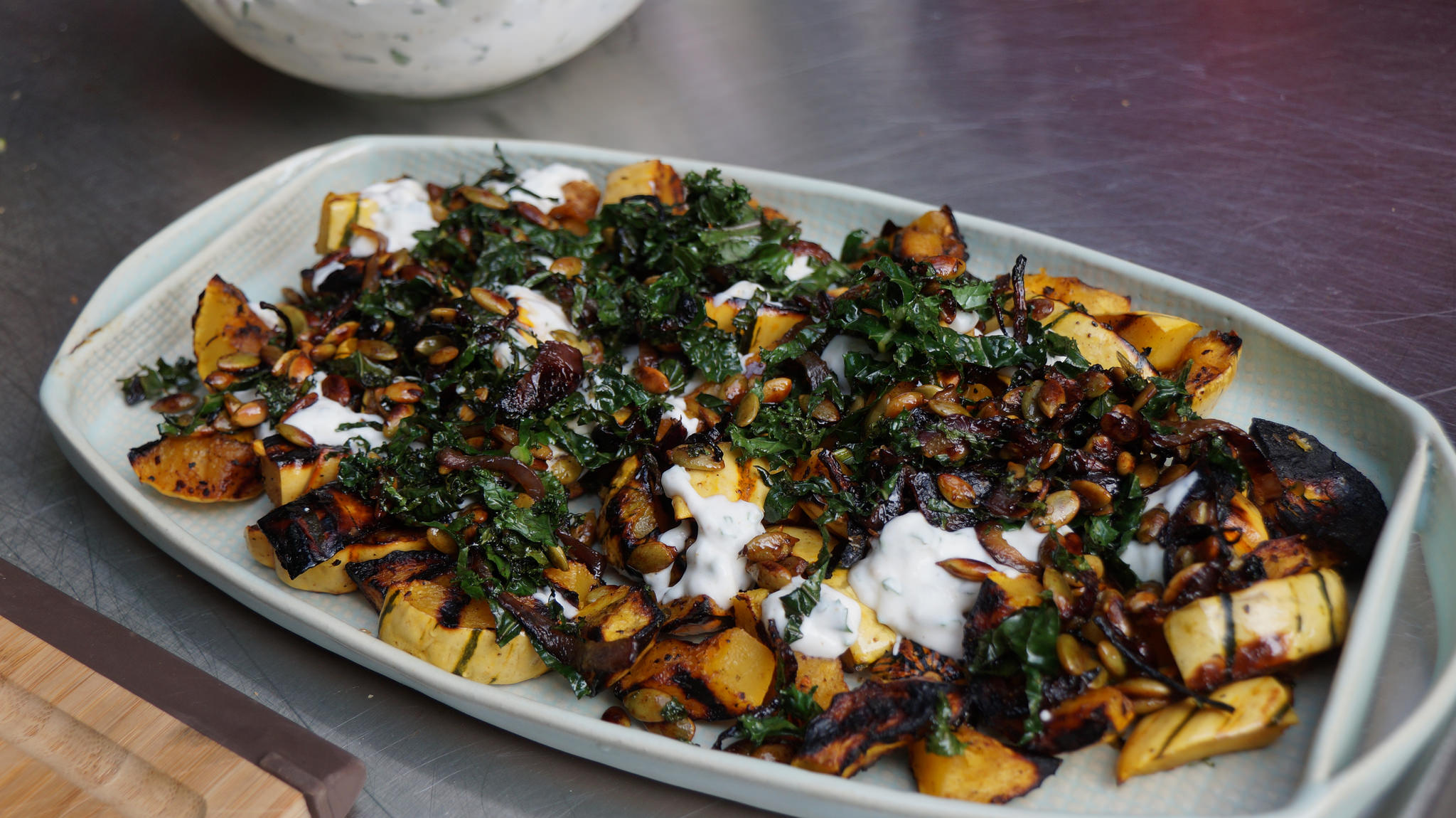 6. Roasted Delicata Squash with Spiced Yogurt Sauce
Serve this dish on its own for a vegetarian main or an elegant side dish with some Sunshine Harvest Farm lamb chops or rosemary lamb brats.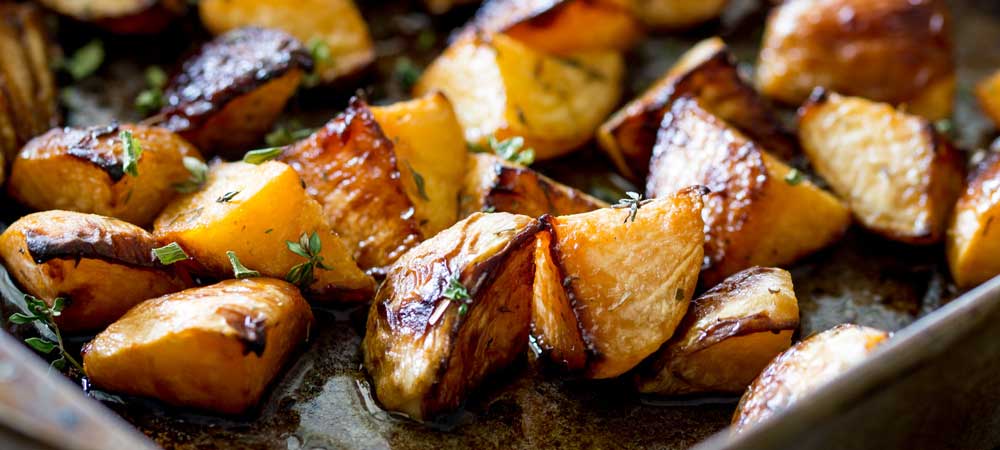 7. Maple Mustard Roasted Turnips and Rutabaga
Turnips and rutabagas are often considered the ugly ducklings of the food world. But given some love and sweetness with a bit of maple syrup, some rich roasted onions and the smokiness of bacon, these highly nutritious roots can become the highlight of your meal.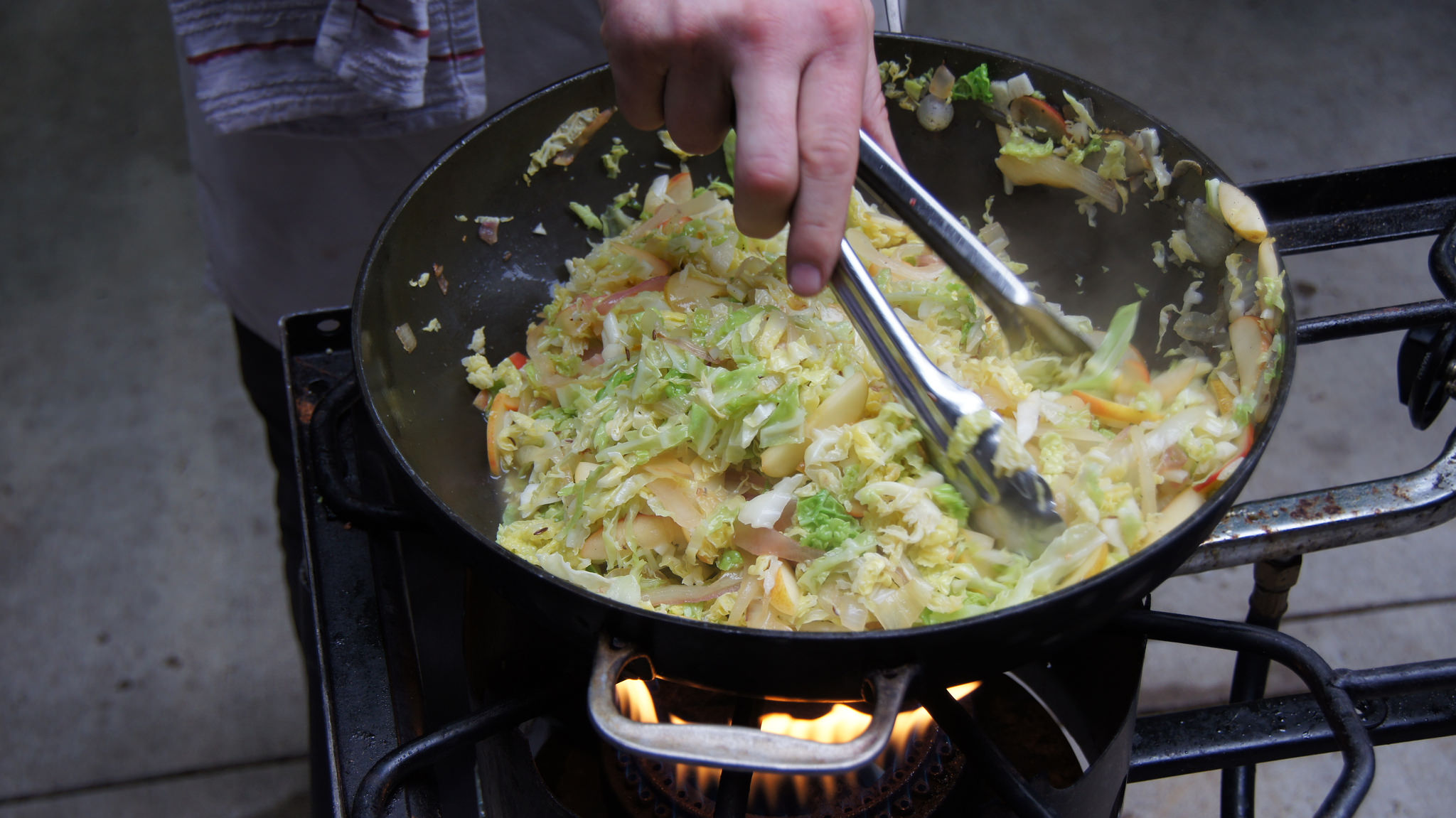 8. Cabbage Saute with Apples and Onions
It's always nice to have a tasty "pantry raid" recipe up your sleeve for produce like cabbage and apples that can store in the refrigerator in between winter markets. Make it a one-pot meal by tossing in some Red Table Meat Co. pancetta or additional vegetables like beets and peppers.
9. Mushroom Quiche
This recipe comes from Mill City Farmers Market vendor Northwood Mushrooms and features ingredients from fellow vendors Vikings & Goddesses, Sunshine Harvest Farm and Shepherd's Way Farm for a true market meal. Use fresh or dried mushrooms (both available at our winter markets) and make the quiche your own with lots of options for substitutes and creativity.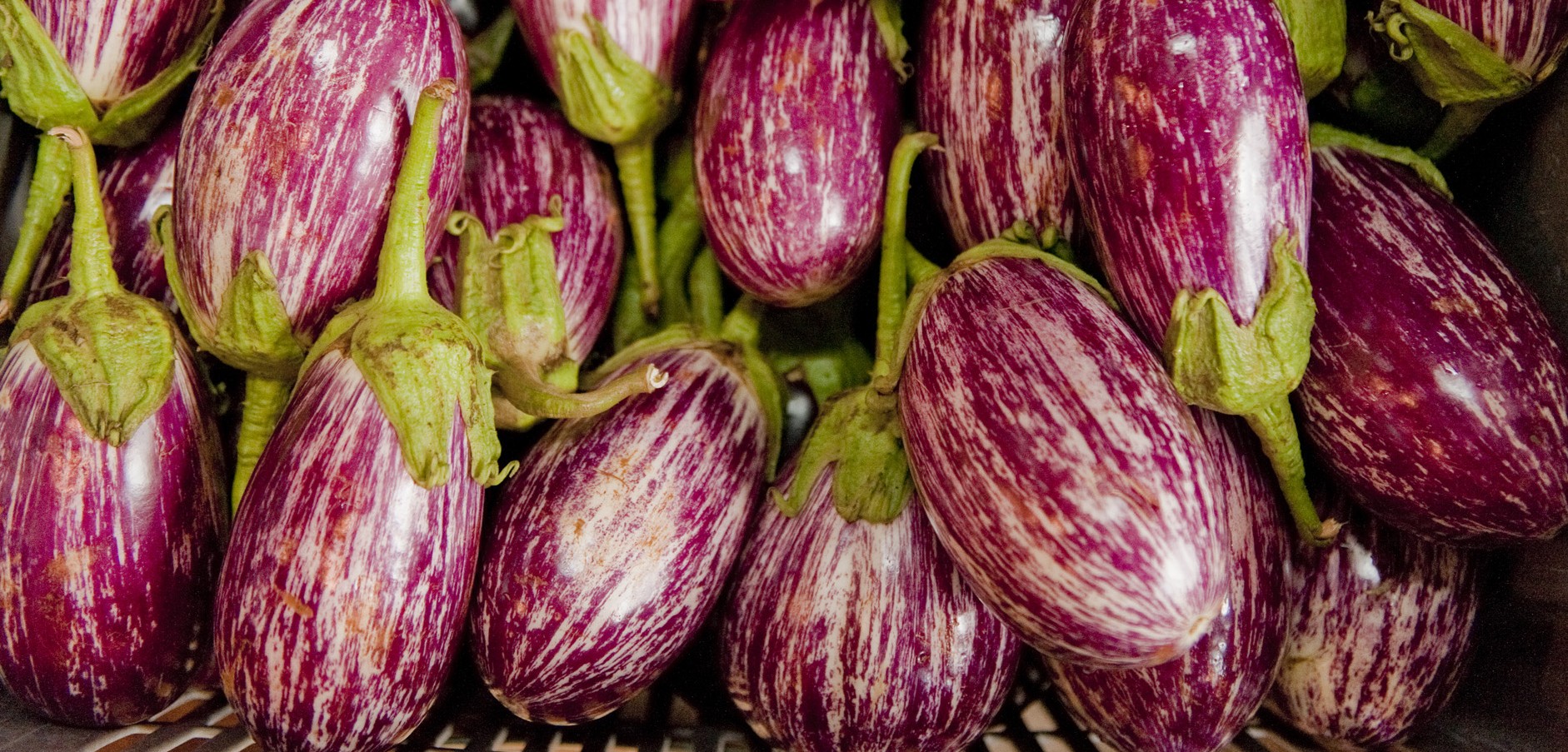 10. Creamy Eggplant Sauce for Pasta
Step aside, cauliflower! For Mill City Farmers Market patrons in 2021 it was all about eggplant as a dairy free alternative in creamy sauces as seen by our most popular recipe of the year. Eggplant once roasted produces a soft and creamy interior, which can be used for purees and in this case, a pasta sauce.
Find more seasonal and nutritious recipes from the Market's chefs and partners in our recipe archives. Search by season, ingredient, dietary needs and more. Be sure to tag us @millcityfarmersmarket with #MillCityCooks and #WeeklyMarketMeal with cooking and meal pictures!