Ramp Jam on Toast
---
Ingredients
1 teaspoon olive oil
1 lb. (3-5 bunches) ramps from Prairie Hollow Farm or a combination of ramps and green onions, white ends thinly sliced and leaves chopped into 1" pieces
2-3 teaspoons fine sea salt
1 cup white balsamic vinegar
1/2 cup honey
2 bay leaves
1 teaspoon powdered pectin
Bread
Your favorite farmers market cheese, sliced
Eggs, fried
Bacon from Sunshine Harvest Farm (optional), cooked
Instructions
Heat oil in a 4-qt. saucepan over medium-low heat. Add ramps, green onions and salt and cook until soft, about 10 minutes. Increase heat to high and add vinegar, honey and bay leaves; cook until the liquid has reduced by half, about 5 minutes. Lower heat to medium and stir in pectin. Whisk until thickened, about 2 minutes.
To serve, slice bread and toast it. Top with sliced cheese and 1 or 2 fried eggs. Spread ramp jam over the top and serve with bacon, if desired.
To store leftover jam: Spoon jam into a 1 pint sterilized jar with a lid. Will keep in the refrigerator for up to 1 month or at room temperature for up to 9 months after hot water bath canning.
Chef Jenny Breen with a beautiful spring ramp
Frying the perfect eggs (the key is hot oil!)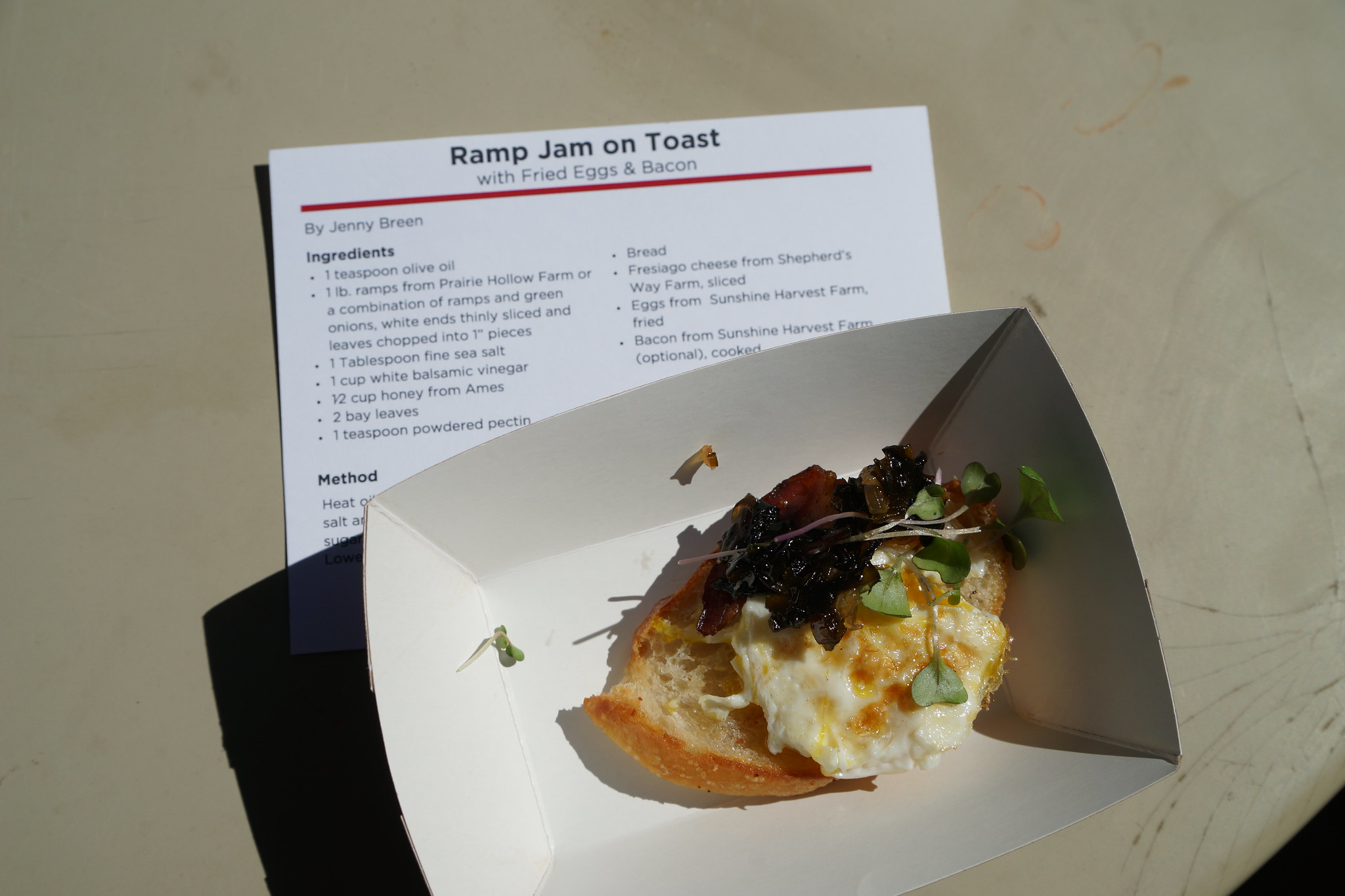 Ramps at Prairie Hollow Farm