This week's featured local artists
Many of the market's artists are online only for the season. Each week, we feature a selection of MCFM artists on our blog, Instagram stories @mcfarmersmkt and through our digital art market email newsletter. Find unique gifts, kitchenware and and other handmade items while supporting local, sustainabilty-driven artists. This week is our final digital art market of the outdoor season. Thank you for supporting local makers over the past several months!
THIS WEEK'S PICKS:

Matthew Krousey
Using durable stoneware clays on the potter's wheel, Matthew Krousey creates functional, food safe art, decorated with abstract landscapes and native Minnesota species. The warmth of each piece comes from using the traditional german style of salt firing.
Fair Anita
Fair Anita is a Minnesota based social enterprise employing 8,000 woman artists across 9 countries to create fair trade accessories. Their team of female entrepreneurs uses recycled and upcycled materials when creating their products.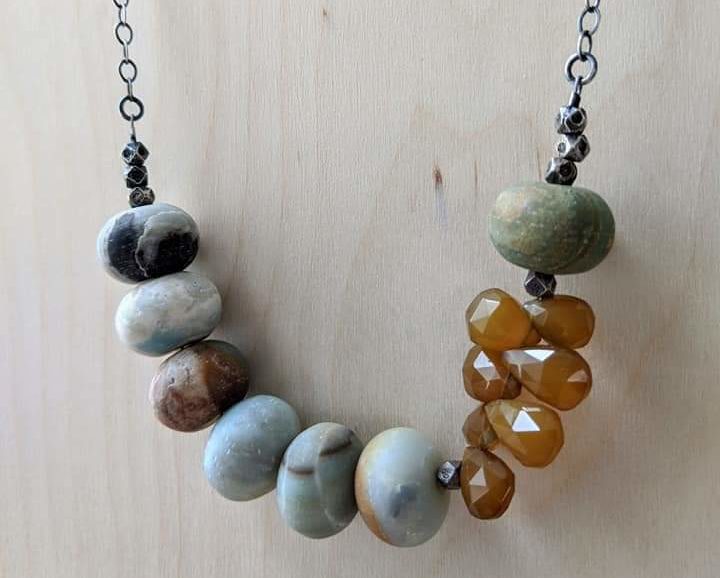 Emily Madland
Through forging, soldering, hammering, stone-setting, Emily Madland creates beautiful wearables by hand in her South Minneapolis studio. Each piece uses foraged sterling silver and gemstones, as well as other local, upcycled, fair trade materials whenever possible to create gemstone jewelry. Every piece is as unique as the individual stone and metal used to create it!
ARTISTS AT SATURDAY'S MARKET, 10/31
Find these additional artists on-site at this Saturday's market on Chicago Avenue near our prepared food vendors:
Thank you for supporting local makers and shopping local. You can subscribe to our weekly art market email and follow us on Instagram to see more featured local artists each week. Remember to join us at the market for healthy, local groceries every Saturday!