This week's featured local artists
Our art market is online only for the season. Each week, we feature a selection of MCFM artists on our blog, Instagram stories @mcfarmersmkt and through a new digital art market email newsletter. Find unique gifts, kitchenware and and other handmade items while supporting local, sustainabilty-driven artists.
THIS WEEK'S PICKS:
Anvil Vibe
Hans Early-Nelson and Liz Parent are a Northeast Minneapolis metalsmithing duo and founders of Anvil Vibe. Together they create custom non-traditional designs through a process of organically grown inspiration that melds the craft of metalsmithing with collaborative fabrication and forging techniques.
They enjoy incorporating inherited pieces and are always open to creating with metals that have some kind of history or story behind them. Feel free to get in touch about custom wedding bands or other metal projects via email through their website.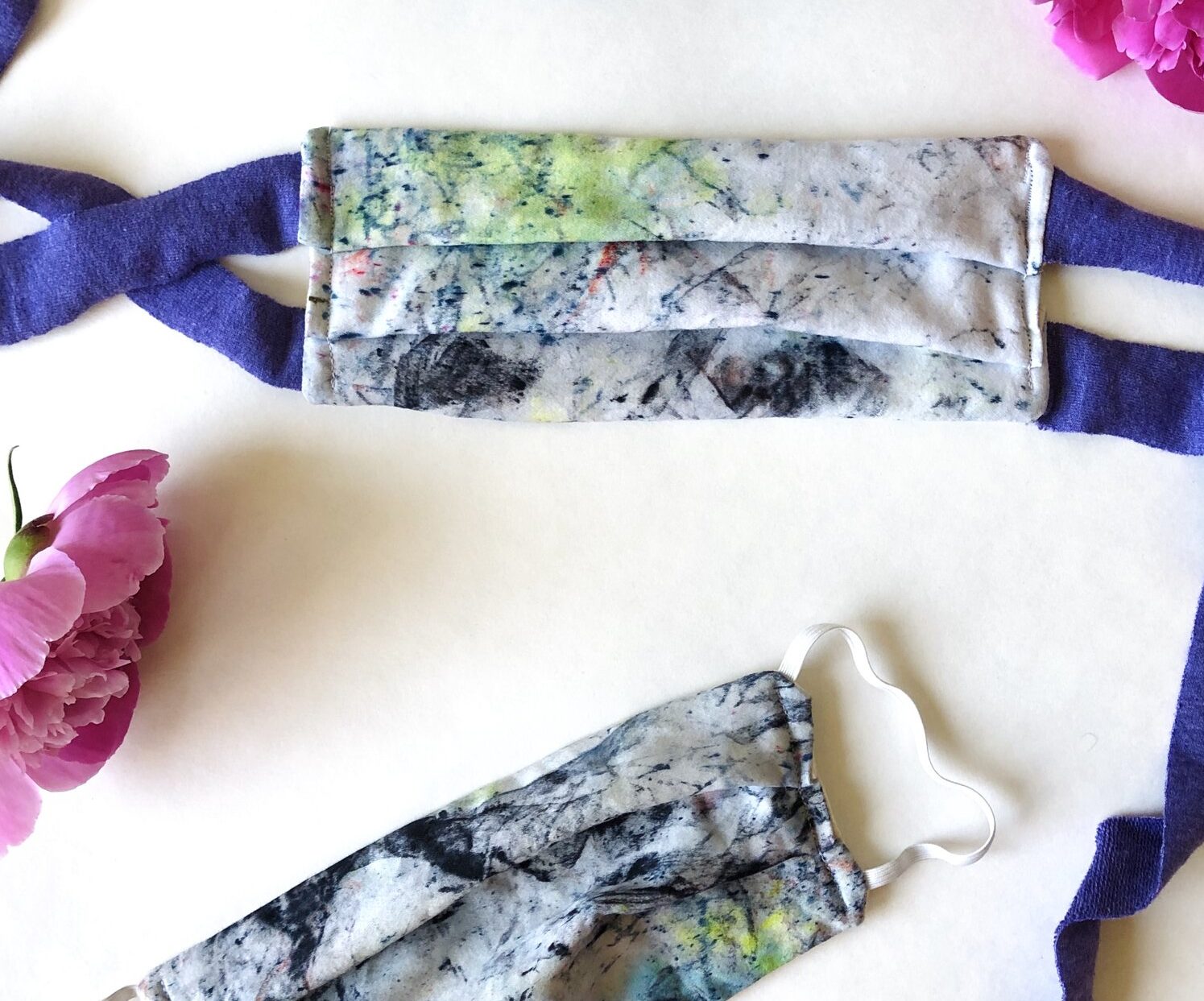 INDIGO & SNOW
INDIGO & SNOW is a textile studio located in Northeast Minneapolis in the Casket Arts Building. They specialize in hand-dyed, painted and printed textiles with a focus on sustainability. Shop for towels, clothing, scarves and other accessories and beautiful hand-painted face masks on their online store and pre-order unique pieces for their next shop update on July 20. If you're more of a DIY-er, sign up for their newsletter to be the first to hear about indigo workshops and more hands-on, socially distanced events!

Adam Gruetzmacher Ceramics
Adam Gruetzmacher is a studio potter working in Saint Paul, Minnesota. Adam is interested in exploring the intersection of historical hand-making traditions and the aesthetic of utility. He takes pride in making every-day objects that work well and are crafted with care and consideration.
For Adam, everything begins on the potter's wheel. After throwing and being allowed to set up to the "leather hard" stage, he trims his pots in order to achieve triangulated forms. Handles are "pulled" by hand, or are wire-cut from a wedge-shaped slab of clay, which is sandwiched between two wooden templates. After finishing and drying, the pots are bisque fired and the patterns are applied using masking tape. The piece is then dipped in a vitreous slip and the masking tape is removed. Finally the piece is dipped in a glaze, the bottoms are cleaned, and are loaded into an electric kiln where they are fired to approximately 2,200 degrees F. The pots do well in the microwave and dishwasher, but should not be placed in a hot oven or directly over a flame. Hand washing is always kindest to hand-made pottery.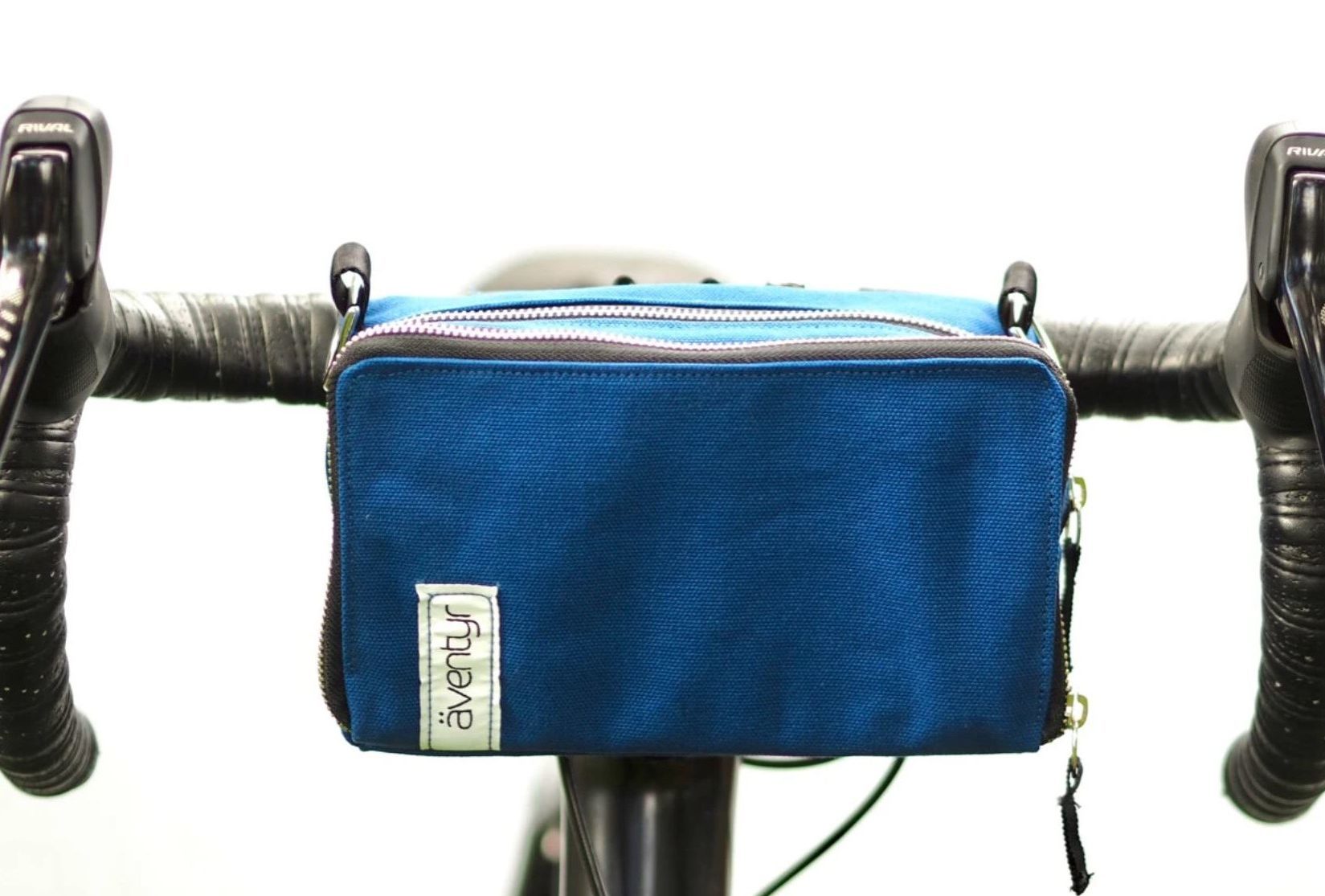 äventyr
äventyr is a bicycle and lifestyle bag company, designing and handcrafting unique durable bags from their studio in Minneapolis. äventyr keeps sustainability at the core of their mission and donates proceeds from their handlebar, pannier and other bags to non-profit organizations. You can learn more about the "why" and how of making small-batch bicycle bags with DeAnn's studio tour, click here.
This summer, DeAnn is also making light-weight adjustable face coverings from athletic fabric and donating $3 from each mask to the market's Farmer Relief Fund. äventyr is currently offering free shipping on all items with no code required. Enjoy!
Thank you for supporting local makers and shopping local. You can subscribe to our weekly art market email and follow us on Instagram to see more featured local artists each week. Remember to join us at the market for healthy, local groceries every Saturday!