This week's featured local artists
Many of the market's artists are online only for the season. Each week, we feature a selection of MCFM artists on our blog, Instagram stories @mcfarmersmkt and through our digital art market email newsletter. Find unique gifts, kitchenware and and other handmade items while supporting local, sustainabilty-driven artists.
THIS WEEK'S PICKS: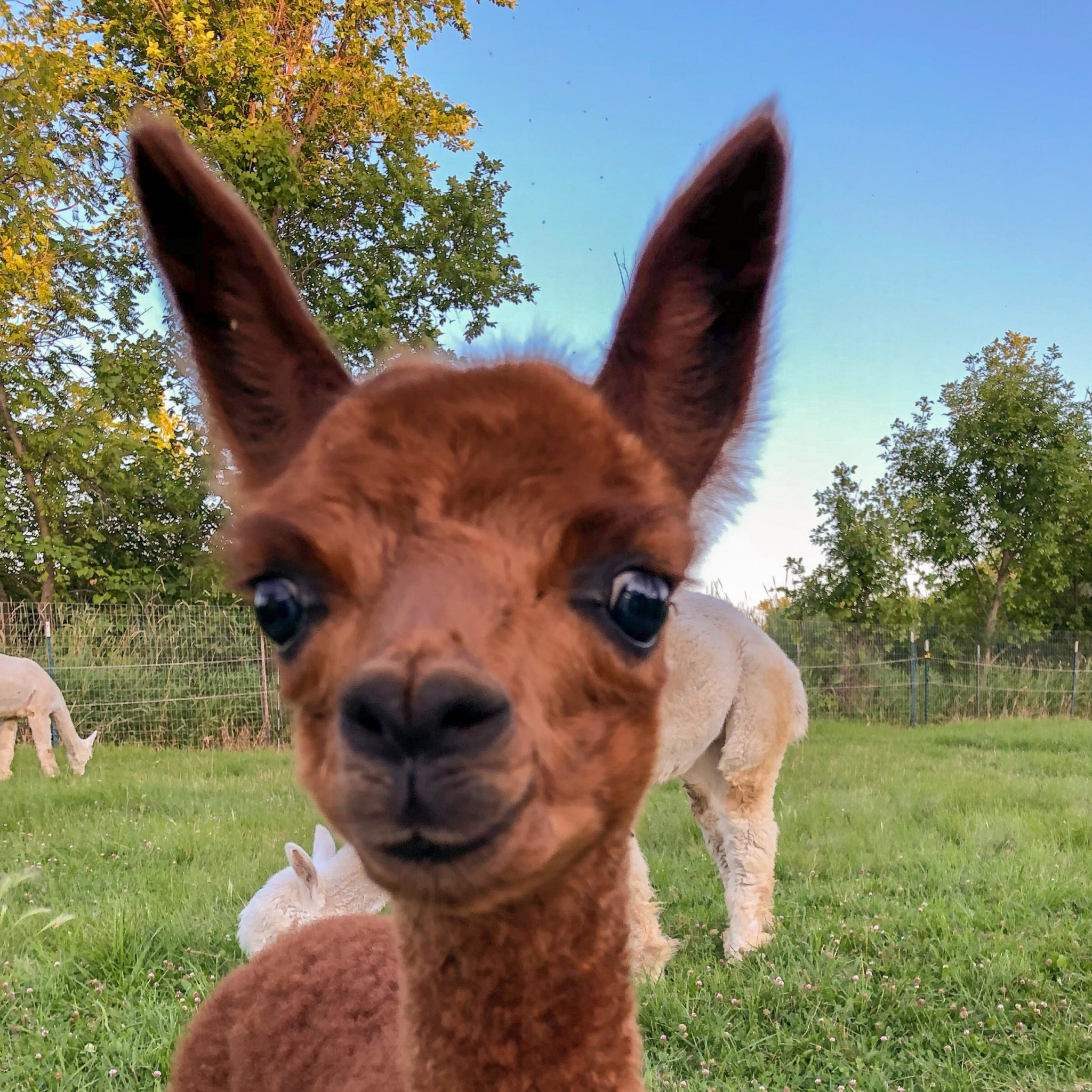 THE ABBEY ALPACAS
Nestled peacefully in McLeod county west of Minneapolis is The Abbey Alpaca farm. Jennifer White and her team are dedicated to breeding and raising quality 'Huacaya' alpacas, currently managing a herd of 15 alpacas with 5 new crias (babies) this summer.
Each alpaca produces about 10 pounds of fiber (fine wool) per year, which they have processed at local mills in Minnesota, Iowa and Illinois. When the yarn comes back from the mill, they dye it and then use the yarn to hand knit and crochet their products. The Abbey's best selling products include felted hats, double knit and lined mittens, fingerless gloves and scarves. They strive to use all the fiber from the alpacas, so the less desirable leg and neck fiber is used to make our very popular dryer balls, felted boot liners and "Alpaca for the Birds" (cage filled with alpaca fiber that the birds love to use to line their nests!). Jennifer sells all of these products, plus yarn, blankets and socks at her farm store below.
Be sure to follow @theabbeyalpaca on instragram for adorable alpaca videos in your feed!

ALANA CUELLAR CLAY
Alana Cuellar is a second generation potter, raised in Venezuela and now living in the St. Croix Valley of Wisconsin. The vases, mugs, bowls and other dishes she makes are traditionally functional, but also serve as sources of comfort and strength.
"I believe handmade objects are imbued with some quiet magic that combats isolation and boredom with humanity and joy. Most of my pots are thrown on a treadle wheel, and then trimmed or altered with added textures and patterns." – Alana Cuellar
FAIR ANITA
Fair Anita is a fair trade company that works with over 8,000 women around the world, primarily survivors, with a mission of investing in women. The Minnesota-based team designs the products which are made by talented artisans who work with recycled and upcycled materials. In its 5 years of being in business, Fair Anita has sent back over $1M in regenerative income to its artisan partners.
TRIBAL DELIGHTFUL CONCOCTIONS
Tribal Delightful Concoctions is a collection of handmade beaded jewelry adornments created by Chris Chookiatsirichai in South Minneapolis.
Beads hold meaning in many forms: cultural, geographical, spiritual, religious, etc. They have many connotations for us as human beings, and are one of the earliest items known to be found on humans that was something other than that of absolute necessity (tools, weapons, etc.) As an artist, Chris is engaged in learning how these older objects create new meaning for people and how they imbue a sense of identity when strung, worn or combined within other objects.
Tribal Delightful Concoctions is comprised of materials long collected for over 30 years, sourced from friends, their families' companies, fair-trade/wage vendors and found objects. Each piece is uniquely crafted with attention to detail and a love for beads and their significance as an object of expressing individuality.
ARTISTS AT SATURDAY'S MARKET, 8/15
Find these additional artists on-site at this Saturday's market on Chicago Avenue near our prepared food vendors:
Thank you for supporting local makers and shopping local. You can subscribe to our weekly art market email and follow us on Instagram to see more featured local artists each week. Remember to join us at the market for healthy, local groceries every Saturday!