This week's featured local artists & market picks for Father's Day!
Due to COVID-19 restrictions, our art market is online only for the season. Instead of having 4-5 local artists at the market each week, we will instead be featuring them on our blog, our Instagram stories @mcfarmersmkt and through a new digital art market email newsletter. Each week, find unique gifts, kitchenware and and other handmade items from MCFM artists.
THIS WEEK'S PICKS:
Autumn Higgins Ceramics
Autumn Higgins is a Minneapolis based artist who specializes in illustrations of her local environment. Autumn works in both illustrated functional porcelain, and watercolor paintings, depicting observations from her surroundings. Her work acts a portrait of daily life, by showing details of the day that can often be overlooked. Her work brings attention to the beauty of the urban landscape. Autumn creates narratives in each piece by illustrating elements that are representative and unique to local landscape. A viewer familiar with the setting can view the illustrations and recognize their city in the landmarks and buildings. The imagery is also vague enough that a wider range of people can relate to the content. Each piece allows the viewer to identify with the scenes depicted and form their own narratives to create a relationship with the work.
For local pickup use coupon code MPLSPICKUP at checkout to waive shipping fees. This code is only to be used if you intend to pick up the item in NE Minneapolis within 7 days from purchase. Message Autumn through Etsy after your purchase to set up a time for pickup.
Matthew Krousey Ceramics
Matthew Krousey makes functional pottery because he enjoys the idea of creating art objects that can serve functionally in the home. The decoration of cranes, owls and abstract flora come from the native habitats of Minnesota which he lives alongside at his home and studio about an hour north of Minneapolis. Here the cranes sing their songs, the owls hoot their hoots and the plant life grows rich and green. "It is my hope that the use of these pots will remind the user of the vanishing natural world around us," Matthew writes.
Free shipping for a limited time on Matthew Krousey's Etsy store!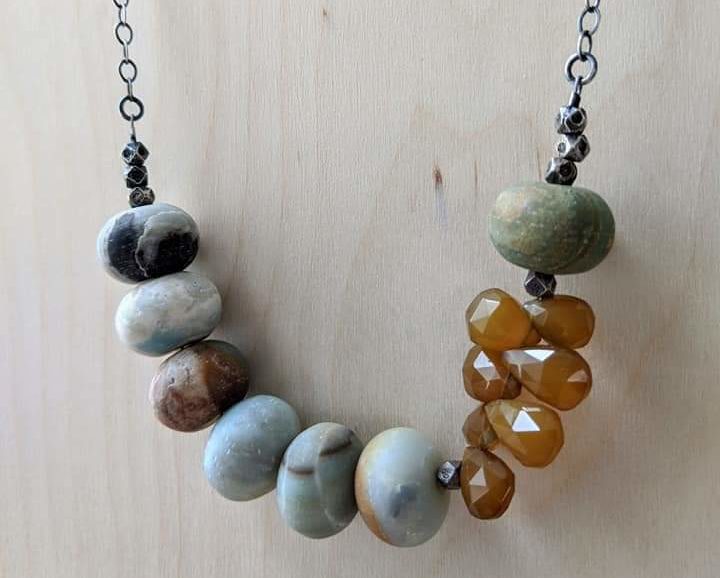 Emily Madland Jewelry
Emily Madland creates one of a kind pieces in her South Minneapolis home studio. Her designs are inspired by natural froms, color, and how metal takes shape under fire. Because of the unique nature of stones and the hand-forged metal process, each piece will vary slightly in shape and color. The result is an organic and unique shape. She also uses high quality semi-precious stones, vintage glass, and crystal.
Tribal Delightful Concoctions
Tribal Delightful Concoctions is a collection of handmade beaded jewelry adornments created by Chris Chookiatsirichai in South Minneapolis. Beads hold meaning in many forms: cultural, geographical, spiritual, religious, etc. They have many connotations for us as human beings, and are one of the earliest items known to be found on humans that was something other than that of absolute necessity (tools, weapons, etc.) As an artist, Chris is engaged in learning how these older objects create new meaning for people and how they imbue a sense of identity when strung, worn or combined within other objects.
Tribal Delightful Concoctions is comprised of materials long collected for over 30 years, sourced from friends, their families' companies, fair-trade/wage vendors and found objects. Each piece is uniquely crafted with attention to detail and a love for beads and their significance as an object of expressing individuality.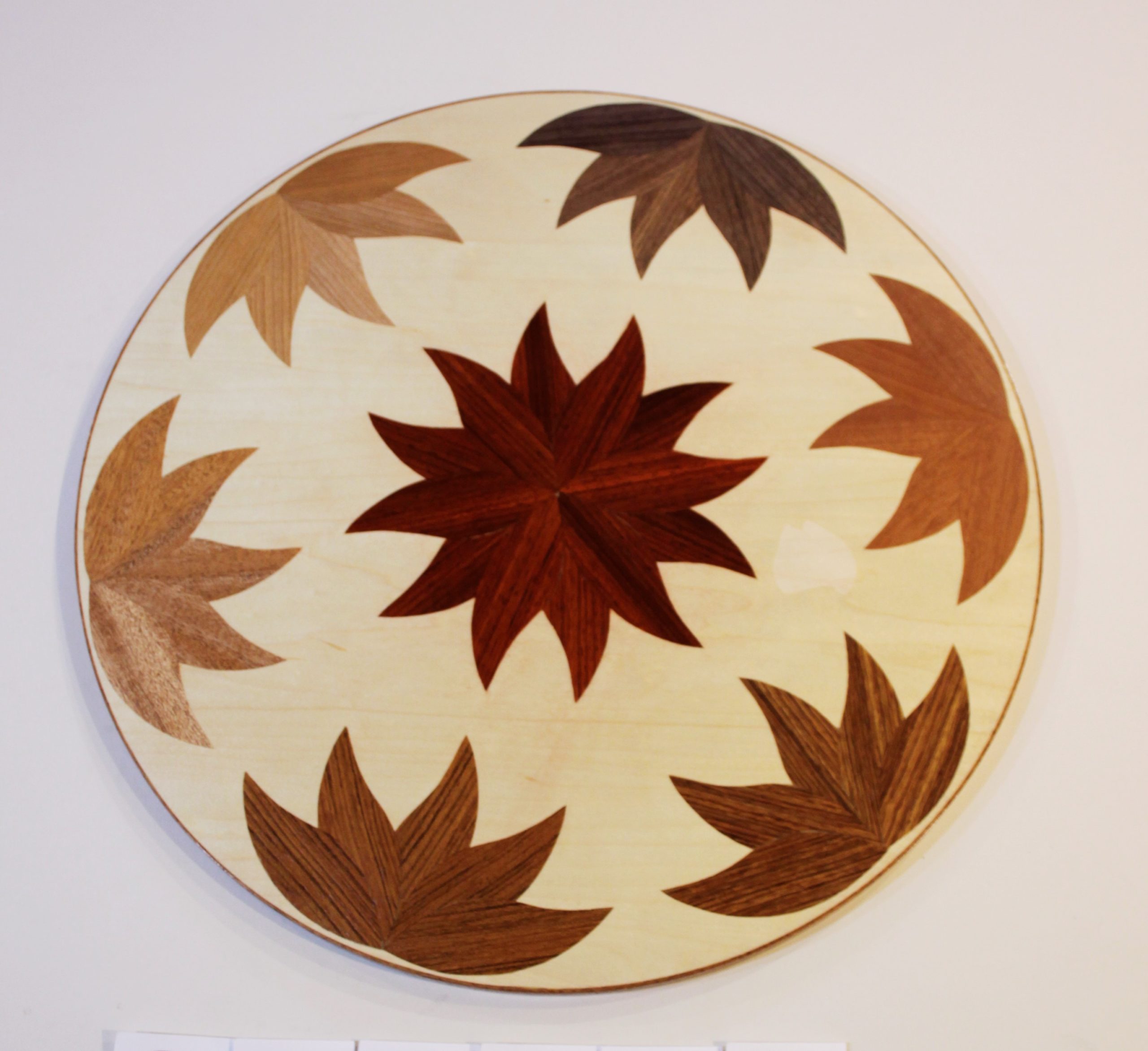 Onkkafirte
Dan Onkka, owner of Onkkafirte, designs and handcrafts spin-n-serves (aka Lazy Susans) in his basement workshop in New Brighton. His spin-n-serve family includes a basic 12″ model and an 18″ model that can be reversed or expanded to 24″ and used as an end or side table with the available table legs.
Dan's technique and craftsmanship minimizes material use while supporting responsible and sustainable use of the worlds timber resources. You can learn more about the design and process through Onkkafirte's website below. Use code MCFM to get 15% off an online purchase.
Father's Day Market Picks:
Preorder or shop the market this Saturday, June 20 for more gift ideas for dad. Here are some of our suggestions:
Soft cotton face masks from Radiate Activewear (neutral and masculine fabrics and sizes up to XL)
Market Grill Box (pork chops, chicken brats, beef patties and steaks) from Sunshine Harvest Farm
Artisan salami from Red Table Meat Co
Lamb sausage and cheese boxes from Shepherd's Way Farm
Fruit infused maple syrups from Horner's Corner (great for cocktails!)
Smores pie from Vikings & Goddesses
Direct sourced coffee from Cafe Palmira (to pair with a mug from our artists!)
Preorder or plan your shopping list here!
Thank you for supporting local makers and shopping local. You can subscribe to our weekly art market email and follow us on Instagram to see more featured local artists each week!