Missing artists at the market? We are!
Due to COVID-19 restrictions, our art market is online only for the season. Instead of having 4-5 local artists at the market each week, we will be featuring them on our blog, our Instagram stories @mcfarmersmkt and through a new digital art market email newsletter (click to subscribe!). Each week, find unique gifts, kitchenware and and other handmade items from MCFM artists.
This week's picks:
House of Talents
Kate Herzog, owner of House of Talents, is a Ghana native dedicated to alleviating poverty in West Africa by connecting talented artisans in developing countries to consumer markets worldwide so they can build the lives they envisage for themselves (learn more about Kate's story and watch her TEDX Talk here). Kate provides fair wages and health care to the artists she partners with and travels to Ghana throughout the year to import their work: vibrant baskets, jewelry and home decor. Each item is uniquely handmade and labeled with the name of the artist who made it.
House of Talents baskets are handwoven from a tropical grass called the elephant grass or veta vera. All dyes used are natural without artificial sealants. Kate's pick this summer is the Asungtaba bicycle basket–perfect to carry your market groceries or a farm-to-table picnic!
ArtAndes
Melanie Ebertz started ArtAndes, her textile and travel business in the Peruvian Andes during the mid-eighties. ArtAndes infuses textile design with Andean Travel, with a mission of preserving both culture and craft. ArtAndes' funtional handwoven textiles are incredibly complex in technique and rich in cultural heritage.
You can visit ArtAndes at their Northrup King Building Gallery #285 during the month of June. After 16 years in the unique and vibrant arts building, Melanie and her team are moving back to Stillwater. There are beautiful rugs, pillows and ottomans on sale as well as handcrafted furniture–all 10 to 60% off for their moving sale. The studio is open Tuesdays, Thursdays and Saturdays from 1-4 p.m. and by appointment. You can also watch a virtual studio tour here or arrange a curbside showing as pictured above. You can call Melanie at (651) 230-0560 for more information.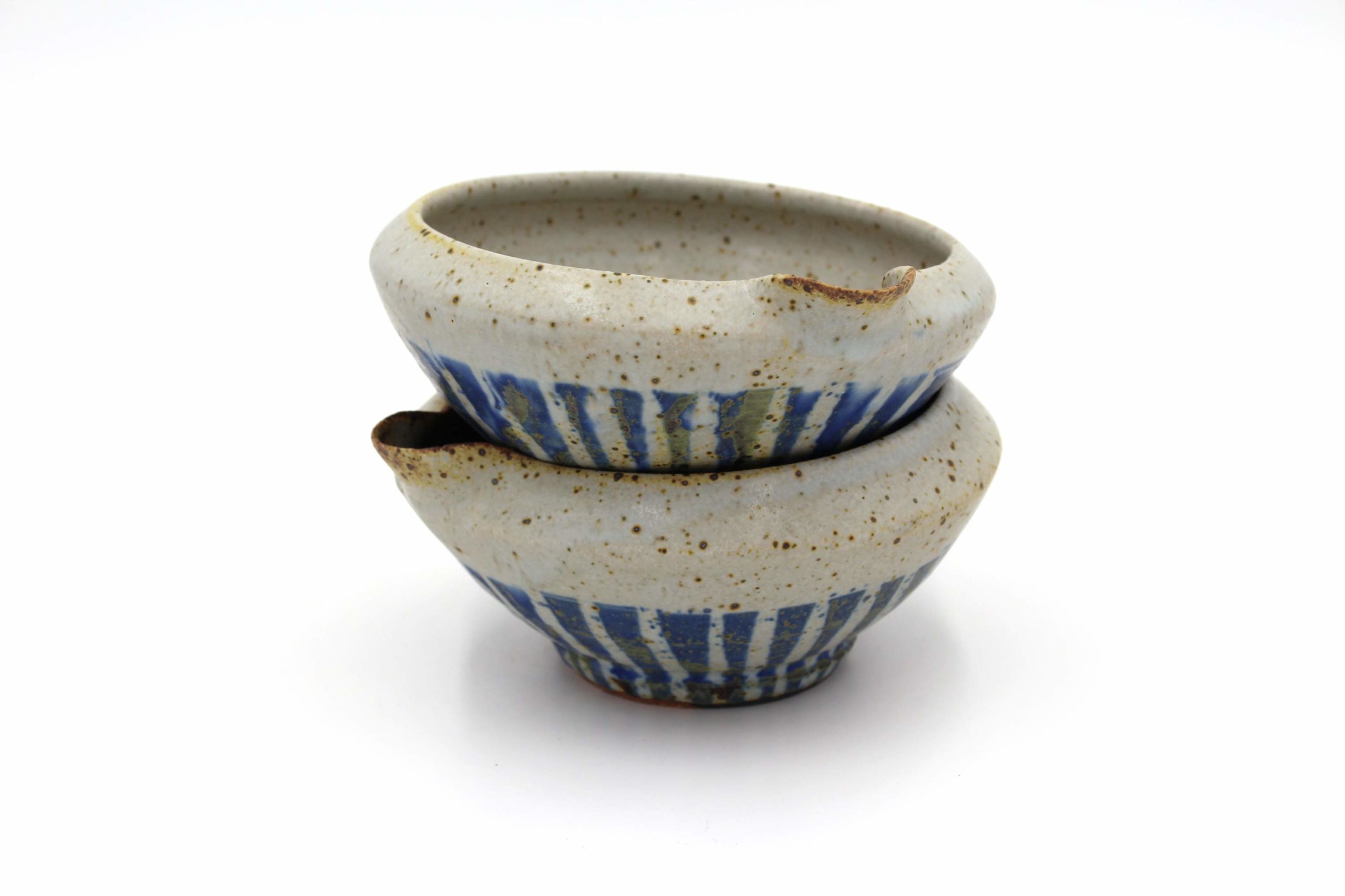 Alana Cuellar Clay
Alana Cuellar a second generation potter, raised in Venezuela and now living in the St. Croix Valley of Wisconsin. The pots she makes are traditionally functional, but also function as sources of comfort and strength.
"I believe handmade objects are imbued with some quiet magic that combats isolation and boredom with humanity and joy. Most of my pots are thrown on a treadle wheel, and then trimmed or altered with added textures and patterns." – Alana Cuellar
Fair Anita
Fair Anita is a fair trade company that works with over 8,000 women around the world, primarily survivors, with a mission of investing in women. The Minnesota-based team designs the products which are made by talented artisans who work with recycled and upcycled materials like melted down bullet casings and H&M fabric scraps. In its 5 years of being in business, Fair Anita has sent back over $1M in regenerative income to its artisan partners.
In 2020, Fair Anita also has a line for 3-layer cotton face masks. 100% of the sale of our face masks are donated to their Artisan Emergency Relief Funds, getting resources to the marginalized communities where our artisan partners live and work. Learn more here.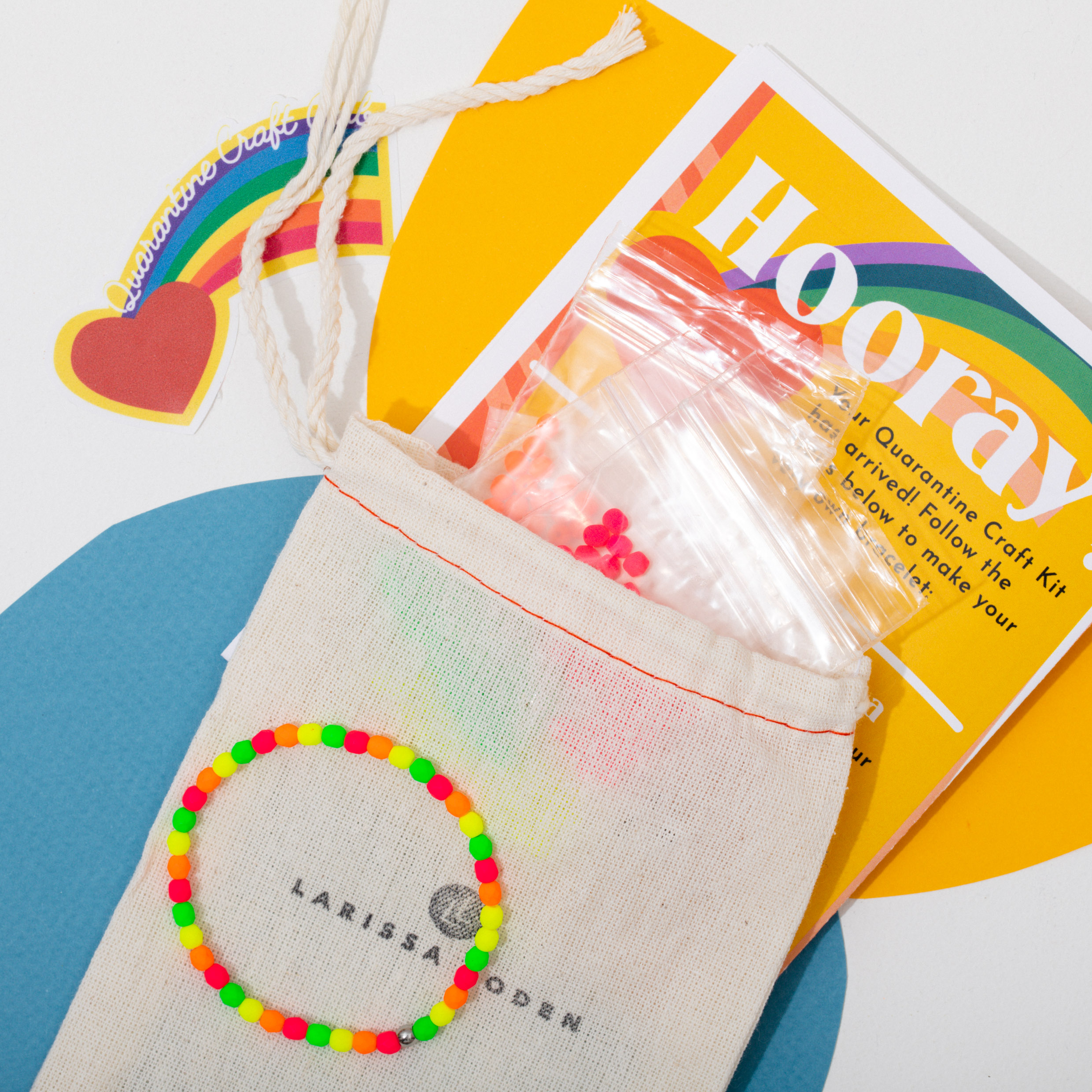 Larissa Loden
Minneapolis-based Larissa Loden Jewelry is an exercise in play. With a wide variety of metals, gemstones and materials, she makes fun, minimal jewelry for everyday wear. The Larissa Loden mission is to create quality, handcrafted goods at an affordable price that does good for the community. Each year they give back 5% of profits to Cookie Cart and have donated over $50,000 to causes they care about.
This summer they are offering Quarantine Craft Club Kits for both kids and adults (kids kit pictured above) with everything you need to make your own bracelets at home. Larissa Loden is also offering a discount to both teachers and health care workers. Simply email them your credentials at info@larissaloden.com to receive a 20% off code.
Thank you for supporting local makers and shopping local. You can subscribe to our weekly art market email and follow us on Instagram to see more featured local artists each week!